Dear Colleagues!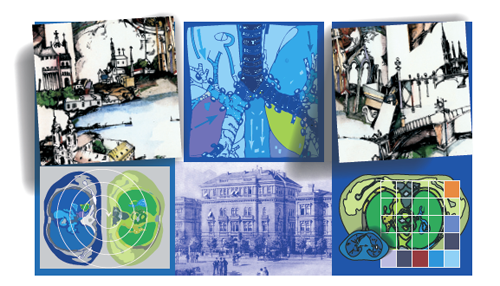 The aim of annually organized Semmelweis symposia is to enliven scientific public life at Semmelweis University. This year respiratory medicine is the focus of the 40 English language lectures to be presented between November 6-8, at the Hotel Mercure Buda, the venue of the 23rd Semmelweis Symposium entitled Trends in Pulmonology 2014. In the 21st century obstructive pulmonary diseases, pneumonia, fibrosis and lung cancer make respiratory disease to become the 3rd leading cause of early death. Pathophysiology and novel treatment of airway inflammation, basic and clinical immunology of allergic asthma, acute care of respiratory insufficiency (non-invasive ventilation), molecular biology and targeted therapy of lung cancer and lung transplantation will be among the topics to be covered by top experts from Europe and the United States together with their long-term Hungarian collaborators at the Department of Pulmonology Semmelweis University and other major respiratory centers of Hungary. Organizers of the 23rd Semmelweis Symposium will keep the traditionally high quality of this event. In earlier years, scientific quality was warranted by professors of Semmelweis: Zsolt Tulassay (2007), Béla Merkely (2008), Imre Romics (2009), László Hunyady (2010), Tivadar Tulassay (2011), Judit Mária Molnár (2012) and Attila Mócsai (2013), who contributed as conference chairs. This year György Losonczy, professor of pulmonology serves as conference chair. Senior members of the Department of Pulmonology have been regularly publishing in broad fields of respiratory medicine. All of them have spent long-term fellowships at those laboratories, from where their masters now come to Budapest. György Losonczy invites Chris Baylis, Jean-Paul Sculier, Christopher Redman and Anna Csiszár, Ildikó Horváth invites Peter Barnes and Paolo Paredi, Veronika Müller invites Uwe Heemann, György Lang invites Nándor Marczin, Judit Moldvay invites Paolo Boffetta and Helmuth Popper, Gábor Horváth invites Adam Wanner, Matthias Salathe and Andreas Schmid, Lilla Tamási invites Michael Schatz, András Lorx invites Wolfram Windisch, József Lukácsovits invites Piero Ceriani, Kristóf Karlócai invites Horst Olschewski and Gábor Kovács Jr., Attila Somfay invites Richard Casaburi, Judit Moldvay invites Paolo Boffetta and Helmuth Popper, Zsolt I. Komlósi invites Mübeccel Akdis and Burkhard Ludewig and László Kunos invites Olli Polo. Our outstanding Hungarian Guest Speakers will be professors Balázs Antus, Péter Apor, Miklós Tóth, Balázs Döme and János Rigó.
The Symposium will gain its end if younger generations of Hungarian academic pulmonologists leave this event thrilled by direct contact with leading scientists. Therefore, organizers are grateful for Guest Speakers who have accepted invitation. We look forward three exceptional, memorable days!
September 8, 2014.
Venue of the Symposium
Hotel Mercure Buda
Address: Budapest I., Krisztina krt. 41-43.
Centrally-located, 4-star Hotel Mercure Budapest Buda,
5 minutes' walk through a nice park from the Castle District,
4 metro stations from the city center (Deák tér station), direct
access to public transport (Deli pu. station). Easy to reach
from M1/M7 motorway.