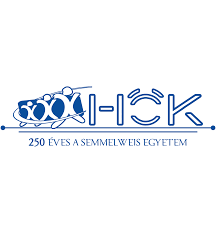 The Students' Union (SU), or Hallgatói Önkormányzat (HÖK) in Hungarian is Semmelweis University's organization responsible for student services and the representation of student interest.
The SU is a body of student-elected representatives that surveys the students' opinion and presents it in front of the University itself and its leadership; represents students in the University's main decision-making bodies, together with offering services for the students.
All members of the Students' Union are active university students. All six faculties of the University (including the Faculty of Health Sciences) represent themselves in the SU through their own student representatives, creating smaller faculty government subunits within the Union. The faculty government subunits cooperate with and assist the central organization in resolving social and academic matters, facilitating the easier transfer of information and more direct communication with the students of the faculty, improving the faculty's sport life and organizing certain cultural and entertaining events, etc. Furthermore, the faculty government subunits delegate student representatives to the highest faculty bodies, the Faculty Councils.
The Student's Union is led by the Presidency whose mandate lasts for one year and is elected by the Assembly of delegates. The Assembly of delegates is responsible for sending student delegates to the Faculty's committees. The legal monitoring of the Union's operation is performed by the Faculty Committee. Within its legal scope, the Faculty Committee has the rigth to raise objection against providions that go against a law or regulation, moreover, the Committee has the rigth to annul such provisions. The financial and material requirements needed for the operation of the Students' Union and for the completion of tasks prescribed by regulations are ensured by the Faculty' leadership, the usage of such resources is supervised by the Dean.
SU headquarters is located in Nagyvárad téri Elméleti Tömb (NET), however, there is also another student office in the Faculty of Health Sciences Building for Egészségtudományi Kar Hallgatói Részönkormányzat.
We are delighted to welcome any students who are enthusiastic and interested in what SU FHS-SU does.
If you would like to join us, please contact us by phone (+ 36 (1) 486-5888) or by email (hok.health@semmelweis.hu).