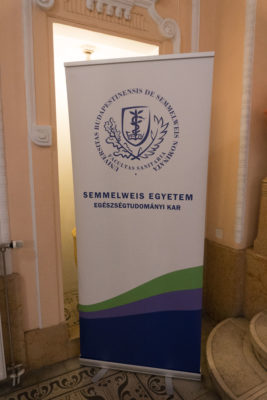 The Foreign Students'' Secretariat fulfils the administrative tasks of foreign students participating in:
BSc training programmes,
MSc training programmes,
the training of Heilongjiang University of Chinese Medicine in Hungary,
the off-campus training programme of Semmelweis University Faculty of Health Sciences at the L.U.de.S. University.
The issuance of certificates connected to student status also belongs to the administrative tasks of the Secretariat, so the issuance of temporary student card and certificates on legal status, study results for the Hungarian and foreign authorities is done by the Secretariat.
The Foreign Students'' Secretariat receives, registers, proposes and presents the students' requests submitted to the Study and Examination Committee, furthermore, it publishes the decisions in English language. The students' requests to the Credit Transfer Committee are forwarded by the Secretariat and the Committee's decisions are communicated to the students in foreign language by the Foreign Students'' Secretariat.
The Foreign Students'' Secretariat plays an important role in informing students about the Study and Examination Regulations, about its interpretation and about the obligations and rights concerning its implementation.
Office hours (Vas utca 17, 1st floor 129.)
Monday:
9 am – 12 am
Tuesday:
CLOSED
Wednesday:
12.30 am – 2.30 pm
Thursday:
12.30 am – 2.30 pm
Friday:
CLOSED
Colleagues
H-1088 Budapest, 17 Vas utca, 1st floor, Room 129
Ms HERCZEG, Panna (Phone: +36-1-486-5909; herczeg.panna@semmelweis.hu)