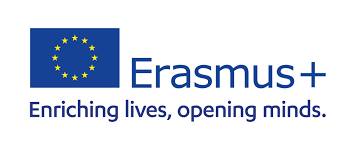 Erasmus + Mobility Program
The intention behind Erasmus mobility program is to help the cooperation between universities and colleges operating within the Bologna system. Erasmus mobility programs offer an opportunity for the teaching and administrative staff of training centers, as well as for students to enlarge their cultural and language horizons, transfer their know-how and spread best practice methods. Hopefully, they will make use of the skills, technologies and knowledge gained abroad in their professional career. Hungary has been a full member of the ERASMUS programme since 1997.
Within the framework of the student mobility's study and training programs, students spend a minimum of three month, and a maximum of one year at the partner university. Courses will be approved provided they feature in the curriculum of the sending institution. Students' expenses (emerging costs such as transportation, accommodation, food, and insurance) are mostly covered by ERASMUS scholarship.
Detailed information on Erasmus+ Mobility programs can be obtained from Ms. Nóra OLTVÖLGYI  Erasmus Coordinator
via email:     erasmus.etk@se-etk.hu
in person:    
Office location: 103 (first floor, Dean's Office)