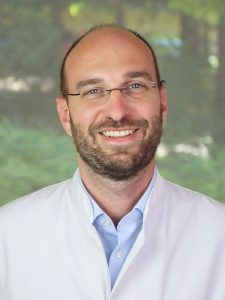 Curriculum Vitae
Dr. János Major, PhD –  Curriculum Vitae
Personal data
Office Address: Semmelweis University, Institute of Behavioural Sciences, H-1089 Budapest, Nagyvárad tér 4., Hungary
Phone: +36 1 210 2953
E-mail: major [POINT] janos [AT] med [POINT] semmelweis-univ [POINT] hu
Education / Degrees
Healthcare manager MSc student since 2021 – Semmelweis University, Health Services Management Training Centre
Doctoral (PhD) degree 2021 – Semmelweis University, Mental Health Sciences Doctoral School, Budapest, Hungary
Pain therapist 2019 – German Paediatric Pain Centre, Datteln, Germany
Paediatric Gastroenterologist 2014 – Semmelweis University, Budapest, Hungary
Paediatrician 2012 – Semmelweis University, Budapest, Hungary
Family therapist 2008 – Hungarian Family Therapy Association
Doctor of Medicine 2007 – Semmelweis University, Budapest, Hungary
Research interests
acute pain management – setting up pain management programs, virtual reality in pain management
epidemiology of chronic pain and functional gastrointestinal disorders– associations between sociodemographic factors chronic pain and functional gastrointestinal disorders
multidisciplinary treatment of chronic pain and other medically unexplained symptoms– effectivity of in- and out-patient treatment
Professional experience
Pain and functional gastrointestinal disorders research– epidemiology and treatment effectiveness (Semmelweis University, Bethesda Children's Hospital)
Teaching – Occupational Socialization, Medical Communication, Medical Psychology, Pain medicine, Psychosomatics and other post gradual courses in Hungarian, German and English for medical students, specialists, nurses, pharmacists and other healthcare professionals (Semmelweis University and other medical associations)
Tutoring gradual students and trainees since 2007
Clinical work– paediatrician, paediatric gastroenterologist, pain therapist consultant (Bethesda Children's Hospital, Budapest)
Employment History
Semmelweis University, Institute of Behavioural Sciences – part time research fellow since 2022
German Paediatric Pain Centre, Datteln, Germany – 2018-2019:
Family Services League Foundation –2007-2012
Bethesda Children's Hospital –paediatrician, paediatric gastroenterolgist, pain therapist since 2007
Research fellowships:
Semmelweis University, Doctoral School – PhD fellowship– 2015-2018
Publication activity
Book chapters: 1
Articles in scientific journals: 14
Hirsch-index: 4
Independent citations: 66
Full list of publications: click here
Conference Organization
International Symposium on Pediatric Pain: October 1-5. 2023. Halifax, Canada
The 11st Datteln Pain Conference, March 14.-16. 2024. Recklinghausen, Germany
Membership:
International Association for the Study of Pain (IASP), Pain in Childhood SIG 2016-
German Pain Society, Pain in Childhood Workgroup 2019-
Hungarian Pain Society 2015-
European Society of Paediatric Gastroenterology, Hepatology and Nutrition (ESPGHAN) 2014-
ESPGHAN Motility Working Group 2020–
Hungarian Association of Paediatric Gastroenterology 2012-
Hungarian Paediatric Association 2007-
Hungarian Family Therapy Association 2006-
Hungarian Michael Balint Psychosomatic Association 2006- (2007-2012 also general secretary)
Awards received:
Pethényi Géza III. Award for the best paediatric publication of the year (Hungarian Paediatric Association) 2013
Henri Nestlé III. Award for the best lecture of the Annual Conference of the Hungarian Association of Paediatric Gastroenterology 2013
ESPGHAN International Exchange Award 2017
Publications
The full list of publication can be found in the data-base of MTMT. (click here)
Selected publications
Major J et al. A two-week inpatient programme with a booster improved long-term management of severe chronic paediatric pain. J Child Heal Care 2017;21:171–180.
Major J, S Ádám. A gyermek-felnőtt átmenet modern felfogása – tranzíció krónikus betegségekben (The modern approach of child- adult transition in chronic diseases. Article in Hungarian). Lege Artis Med 2018;28:48–52.
Charbit-Henrion F, Parlato M, Hanein S, Duclaux-Loras R, Nowak J, Begue B, Major J et al. Diagnostic yield of next-generation sequencing in very early-onset inflammatory bowel diseases: A multicentre study. J Crohn's Colitis 2018;12:1104–12.
Major J, Ádám S. Self-reported specific learning disorders and risk factors among Hungarian adolescents with functional abdominal pain disorders: a cross sectional study. BMC Pediatr 2020;20(1):281. 
Forgács-Kristóf K, Major J, Ádám S. Diagnostic and treatment recommendations from international guidelines for chronic low back pain. Orv Hetil 2021;162:1951–61.
Claus BB, Stahlschmidt L, Dunford E, Major J et al. Intensive interdisciplinary pain treatment for children and adolescents with chronic noncancer pain: a preregistered systematic review and individual patient data meta-analysis. Pain 2022;Publish Ah. https://doi.org/10.1097/j.pain.0000000000002636.