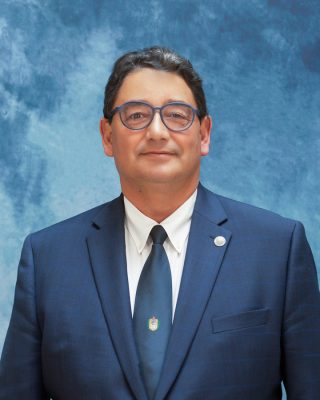 Dear Visitor,
welcome to the website of Semmelweis University, the internationally leading higher education institution in medicine and health sciences.
Located in one of the most beautiful capitals in Central Europe, Budapest, our university has a history of more than 250 years and is the oldest, still operating medical school in Hungary.
Our activities are based on the triple unity of education, research-innovation and medicine. All three areas contribute to the fact that our university is a leading knowledge centre at both national and Central European levels, and the most successful Hungarian player in international rankings.
Our mission is to provide world-class care to those who put their health in our hands, to train the best professionals through world-class education and thus placing Semmelweis University in positions in the world rankings of higher education that is unprecedented in Hungary.
We are ranked in the top 250 institutions in the world by Times Higher Education (THE) 2023, and in the top 200 in the field of Clinical and Health by THE. Our strategic goal is to be in the top 100 out of 28,000 higher education institutions in the world, and among the top 5 medical universities in Europe. This is also supported by the change of higher education model in August 2021, which will provide more opportunities, more room for manoeuvre and more dynamism for development, and will affect many universities in the country.
Training is offered in three languages: our English and German language programs go back for decades. Today, Semmelweis University is one of the most international universities in the world. The diversity of our institution's student life is clearly demonstrated by the fact that the number of our students is well over 10.000 and is constantly growing. A third of our students come from 5 continents of the world with the aim of continuing their studies with us in Budapest. In addition to practice-oriented and high-quality education, Semmelweis University also offers a vibrant student life with a wide range of leisure activities and cultural programs. We also place great emphasis on sports life for both students and staff, because regular exercise plays an important role in maintaining good health. I believe and profess that sport teaches teamwork and perseverance. Both are key in our profession!
We have extensive and expanding international links with world-top higher education institutions and research groups, and are part of numerous international research networks and industrial partnership agreements. We know that international cooperation is a key driver of knowledge transfer and scientific progress.
Dear Reader,
I have been a citizen of Semmelweis University for almost 38 years: I first entered the university in 1984 as a student, and I started my career more than three decades ago at the Városmajor Heart and Vascular Center where I have been working since then – since 2012 as director. As a practising cardiologist, I believe that medicine is one of the most beautiful professions. My family roots played a key role in my medical career, and a phrase from my grandfather, a physician, still determines my daily medical practice and the spirit of our university:
When you are about to go to a patient, my son, make yourself comfortable, prepare yourself fully and turn to him with all your attention.
I am proud to be the Rector of Semmelweis University since 2018, whose citizens – as in the past, so in the present – have always stood their ground at historic turning points. Whether it is the greatest epidemic in modern history or an ongoing war, our university community is among the first to take the lion's share of the tasks, following the example of our great predecessors.
The mission of Semmelweis University is to improve the health of people in all circumstances. All three of our activities serve this goal, and we invite our current and future students, partners and colleagues to join us!
Budapest, 2022
Dr. Béla Merkely
Rector