Semmelweis University pays dedicated attention to the recognition of talented students, their support and scientific education. Organised talent support programs are realised in colleges for advanced studies and within the framework of the talent support programs.
Students' Scientific
Association (TDK)
Students' Scientific Association (TDK)

The primary goal of the  Students' Scientific Association is to provide an opportunity for every student to get involved in research and to gain experience at Hungarian and international conferences. The Students' Scientific Association is a platform for self-instruction and scholar training: talented students are aided by outstanding teachers and researchers to get an insight into scientific life during their studies. The program enables students to build personal and professional relationships that prepare them for their scientific career. Currently, there are around 1,200 students involved in the program of the Students' Scientific Association.  Nearly all of the university's departments and clinics take part in the talent support program.
Address: Nagyvárad tér Theoretical Building, ground floor IV,
4 Nagyvárad tér, Budapest 1089
E-mail: semmelweis.tdk@gmail.com
Opening Hours: Monday-Thursday 9:30-13:30
Go to the official site of the Students' Scientific Associaton
Due to the record number of presentations received, this year's TDK was a two-day, two-site event.
---
He is a resident and research fellow at the Department of Dermatology, Venereology and Oncodermatology, and one of the winners of the Junior Prima Award.
---
For the first time, nations from beyond Europe were represented as well.
---
At the online forum, participants could attend presentations on the pandemic situation and about the research related to the coronavirus.
---
6 Semmelweis faculty members and 12 students were awarded with the Outstanding TDK Teacher- and Student Awards.
---
Kerpel-Fronius Talent
Support Program
Kerpel-Fronius Talent Support Program

The Kerpel-Fronius Talent Support Program was set up by the Senate of the university in 2007 to find and continuously support exceptionally talented incoming, current and graduated students. Since 2017 the program has been open to international students as well. The program is run by the Talent Support Council with the help of the faculties' representatives.
Semmelweis University's outstanding teachers and researchers volunteer to become mentors and are responsible for one exceptionally talented student's academic advancement, support and application for the scholarship.
Enrolment in the program is based on the student's academic results and a personal interview, and successful applicants are offered individual mentoring and scholarship opportunities by the program.
The Jellinek Harry Scholarship is run by the Kerpel-Fronius program which provides the opportunity for 6 students per year to study at the universities of Heidelberg and Freiburg. The Semmelweis Foundation sponsors 7 students per year for their outstanding scientific, cultural and public activities.
Address: Nagyvárad tér Theoretical Building, F4 office, 4 Nagyvárad tér, Budapest 1089
Telephone/Fax: 459-1500/56352 ext.
E-mail: tehetsegpont.se@gmail.com
They both find themselves lucky for having met five years ago. Dr. Veronika Müller, Deputy Director of the Department of Pulmonology is an experienced mentor, however, Viven Somogyi was only at her first year when she joined the Kerpel program. At that time she did not have a clear vision about what interests her the …
---
The research conducted by Dr. Péter Stiedl, Department of Periodontology, focuses on the genetic background of periodontal inflammations. His mentor is Dr. Gábor Varga, Head of the Department of Oral Biology. They started to work together in 2008, first in the framework of the Students' Scientific Association (TDK) work, then in the framework of the …
---
"The outstandingly talented young people move society forward, that is why the university's talent support program has great relevance.", says Dr. Sándor Kerpel-Fronius, a professor of the Department of Pharmacology and Pharmacotherapy at Semmelweis University. He is the mentor of Gergő Erdei, who is studying at the Department of Dietetics and Nutrition Sciences at the …
---
Dr. Attila Marosi, who is currently a PhD student, was admitted to the Kerpel Talent Support Program among the first pharmacy students in 2009, his mentor was Dr. Romána Zelkó, Dean of the Faculty of Pharmaceutical Sciences. As they recall, the situation was new for both of them, as Dean Zelkó also started her work …
---
Dr. Eszter Végh, who is currently working as a resident, has been a member of the Kerpel-Fronius Talent Support Program since the foundation of the program, and Dr. Péter Sótonyi, Associate Professor at the Heart and Vascular Centre has been her mentor for five years. Dr. Sótonyi said that since Dr. Eszter Végh has chosen …
---
Colleges for
Advanced Studies
Korányi Frigyes College for Advanced Studies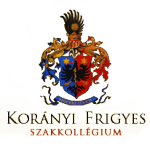 The Korányi Frigyes College for Advanced Studies has been operating for 30 years and has become the cornerstone of Semmelweis University's talent support network. Its training system has successfully integrated several initiatives and provides complementary training to Semmelweis University's internationally recognised education in the field of natural sciences. Korányi Frigyes College for Advanced Studies is a professional workshop preparing students not only for patient care but it also gives an insight into education and research. Students interested in healing, science and the university education of doctors and pharmacists of future generations are expected to apply for the program.
The students of the college need to meet high professional requirements. Apart from active participation in the courses, they have to have high academic results and are obliged to take part in the scientific work of the Students' Scientific Association. Currently, the college has 56 members.
The college students live in a calm and comfortable dormitory. Bedrooms can accommodate 2 students who are provided with services necessary for studying (study-rooms, educational material, photocopier, skill lab and Internet) and relaxing (lounge, video room, gym). Besides professional events, several cultural and community events are organised.
Address: 59/b Hársfa utca, Budapest 1074
Telephone: +36 1 459-1500 (ext. 53900) or +36 1 321-0277
Student association: Tel.: +36-20-825-9631
E-mail: habil.harsfa@gmail.com
Semmelweis Ignác College for Advanced Studies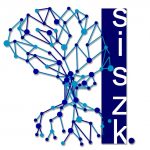 The activities of the Semmelweis Ignác College for Advanced Studies aim to increase the young researcher base of Semmelweis University. In addition to providing accommodation for admitted students, the College organizes and operates a professional mentoring system for its members and promotes the academic careers of its participants through community building.
The College regularly organizes courses to provide additional knowledge for research work, as well as direct mentoring and research opportunities in its working groups. It also gives high priority to interdisciplinary cooperation and support for transdisciplinary research. The Semmelweis Ignác College for Advanced Studies maintains close cooperation with the Selye János Doctoral School for Advanced Studies.
Address: H-1085 Budapest Üllői út 22.
Telephone: +36 1 459-1500 
E-mail: siszk@semmelweis-univ.hu
Website: https://semmelweis.hu/siszk/en/