Dr. László Csanády, Director of the Institute of Biochemistry and Molecular Biology has always done research on the function and structure of the ion channels that form the basis of many physiological processes. An interview was made with him on the occasion of his winning the Széchenyi Prize for his outstanding work and achievements in ion channel research. On the anniversary of the Hungarian Revolution of 1848, the President of Hungary also awarded the Széchenyi Prize to Dr. Béla Merkely, Rector, Director of the Városmajor Heart and Vascular Center and to Dr. Gyula Poór, Professor at the Rheumatology and Physiotherapy Departmental Group of the Department of Internal Medicine and Hematology. An interview will be published with both professors soon. The recognition was awarded to all three recipients on 20 August.
"I did not expect it, not even in my dreams. The Széchenyi Prize is awarded to someone who is nominated it and I had no idea that I had been nominated. This is why it was a surprise", said Dr. László Csanády.
The Director of the Institute of Biochemistry and Molecular Biology, Head of the Department of Biochemistry, Doctor of the Hungarian Academy of Sciences received the award
in recognition of his outstanding work as a fellow researcher in the Momentum program of the Hungarian Academy of Sciences during his exceptional scientific career and in recognition of his outstanding achievements in ion channel research".
The Momentum program of the Hungarian Academy of Sciences provides substantial financial support for young Hungarian researchers in. The program was first introduced in 2009, with the aim of inviting talented researchers working abroad back to Hungary, keeping talented researchers doing scientific work at Hungarian research sites and increasing the international competitiveness of the research network of the Hungarian Academy of Sciences. A detailed research plan is necessary to apply for the 5-year grant. Dr. László Csanády first won grant of the Momentum program in 2012, and then in 2017 he was awarded the grant again, enabling him to continue his work with his research group.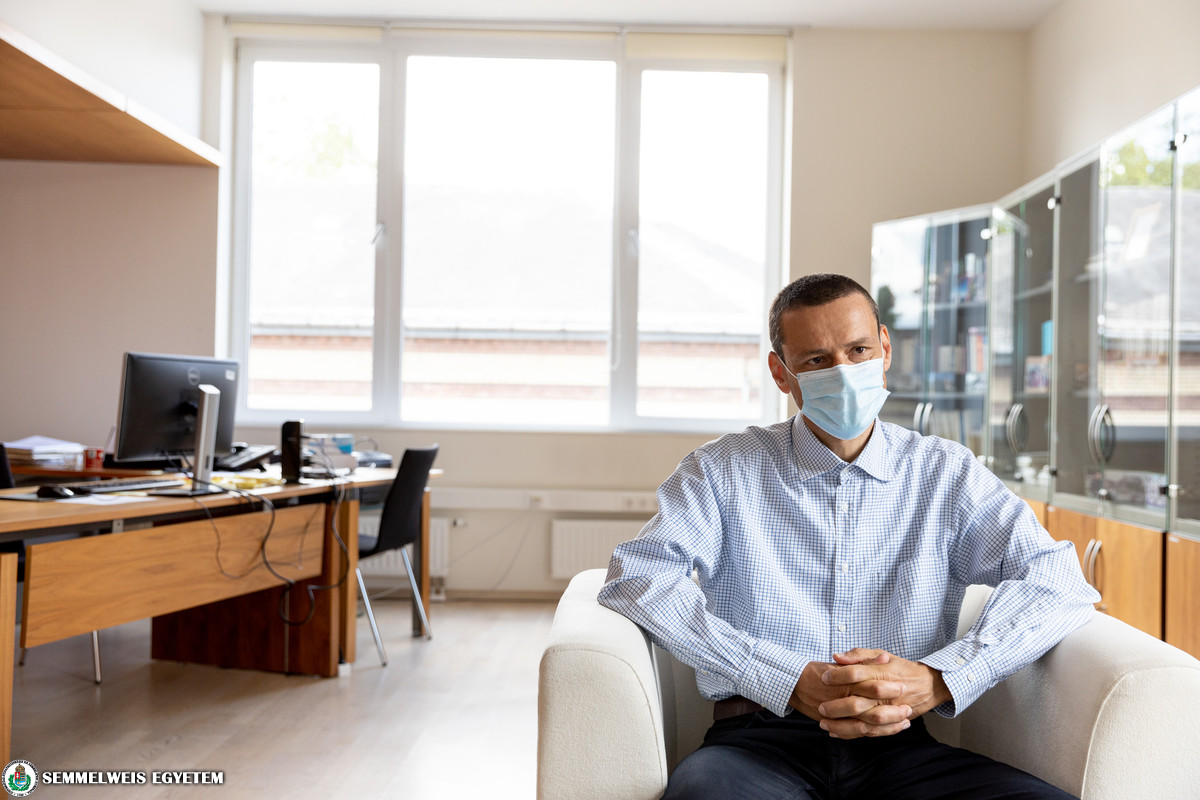 "I have always studied ion channels as a researcher and my research plan designed for the Momentum grant focused on the structure and function of two specific ion channels. A cell membrane is a fatty substance that is essentially impermeable to charged molecules or ions. Their entry and exit are provided by special pores made up of protein molecules called ion channels, which are selective, therefore they only allow certain types of ions, such as sodium, potassium or even chloride ions to pass through. Their opening and closing are regulated by complex signals in the cell", explained Dr. László Csanády.
"Ion channels form the basis for several physiological processes, such as nerve conduction and the cardiac conduction system, but they are also essential for the transport of salt in the epithelium or for urine excretion", he said.
Ion channels can be researched on several levels, we study them at the molecular level. We are interested in how they are structured, what movements they perform, or what signals control them and whether their function can be regulated by compounds and drugs"
– the Director highlighted.
One of the two ion channels studied by the research team is the CFTR chloride ion channel, which is involved in salt-water transport and its mutation is responsible for the serious and incurable disease called cystic fibrosis. The other is the TRPM2 cation channel, its physiological role is still little known: it is present in several cells and also plays a role in the activation of immune cells as well as insulin secretion. As the It is also found in nerve cells where it may be involved in cell death during a heart attack or other ischemic event. According to Dr. László Csanády, it seems that in some cases activating the channel by drugs could be beneficial, while in other cases, it should be inhibited.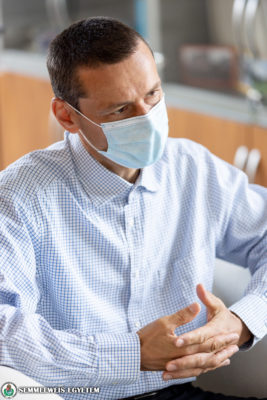 "I always wanted to be a researcher, I was interested in exploring the unknown", recalled Dr. László Csanády.
Dr. László Csanády graduated from Semmelweis University in 1995 and obtained a Doctor of Medicine degree. He started his first research project here as a student under the supervision of Dr. Ádám Veronika, professor emerita of the Department of Biochemistry.
"Professor Veronika Ádám allowed us to follow our own paths in our studies and observations, This is why research was exciting because of the joy of discovery", said Dr. László Csanády.
He added that this experience made him understand the importance of freedom, which also determined his further career as a researcher. For 5 years after graduation, he continued his PhD studies at Rockefeller University in New York, where students can try several laboratories of the institution in a rotational system for a few months during their first year.
"By far, the ion channel research lab was the best, so I stayed there", he recalled.
After returning home from the United States, he joined the Institute of Medical Biochemistry at the invitation of his former supervisor, Dr. Veronika Ádám. Later, between 2019-2020, Dr. László Csanády became acting director of the institute. Since 2020, he has been the director of the Institute of Biochemistry and Molecular Biology, which was established with the merger of the former Institute of Medical Biochemistry, Molecular Biology and Pathobiochemistry and the Institute of Medical Biochemistry. As a leader, he strives to support his staff members in their ideas and provide them with freedom in research.

"It is very important for researchers to have the opportunity to work on what they are truly interested in. Sometimes they may need help or even financial support, but I try not to interfere in their work", Dr. László Csanády shared his thoughts.
There are currently eight people working in his research group, and the department is responsible for teaching the subject of Biochemistry to first- and second-year medical students. Dr. László Csanády considers the education of the next generations important both on undergraduate and postgraduate levels, as well as the continuous development of the department's educational activities. At the same time, however, doing research is the closest to him.
"The field that I have chosen is a very specialized, which I have invested 25 years of research work. The university supports this work with excellent colleagues and providing appropriate infrastructure", the Director highlighted.
Ádám Szabó
Photo: Attila Kovács – Semmelweis University (photos were taken earlier)
Translation: Katalin Illés-Romhányi