12 institutes and clinics of the Semmelweis University have been awarded the label of 'Research Site Recognized as Excellent by the Hungarian Academy of Sciences' (MTA) on the recommendation of the Research Site Rating Council. A total of 95 Hungarian scientific workshops and institutions have been awarded the title for outstanding scientific work.
The newly recognized institutes and clinics will be entitled to use the title for five years, established by Tamás Freund, President of the Hungarian Academy of Sciences, in 2021. By establishing the MTA Excellent Research Site label, the Academy of Sciences aimed to enable institutions to receive similar recognition, in addition to the 'Doctor of MTA' title intended to recognize individual scientific excellence, in line with the Academy's a sort of quality assurance role, which it has been fulfilling for decades.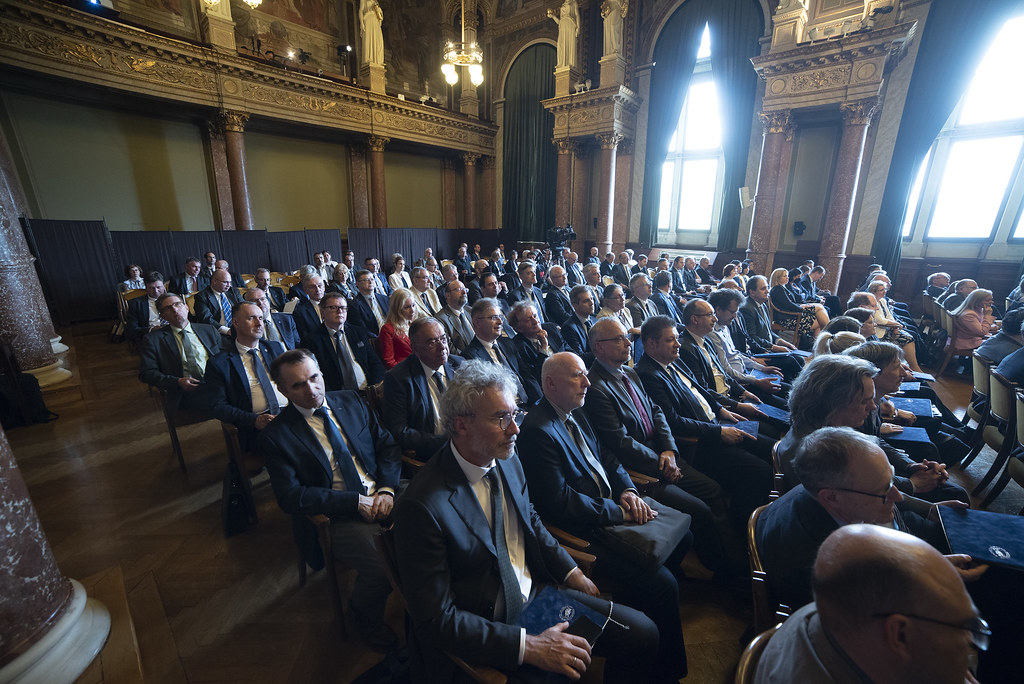 "The condition for the quality and effectiveness of scientific research is the regular evaluation of the performance of the research institutions, institutes and research teams, in line with international standards," reads the academic mission statement.
The MTA Excellent Research Site qualification is an advantage in the evaluation of the research grant applications and, according to the intentions of the founder, will bring national and international recognition to the recipients.
A total of 114 valid applications were received by the deadline of 14 June 2021 for the call for applications for qualification announced by the President of the MTA. These were evaluated by anonymous reviewers proposed by the scientific departments, the scientific committees and departments of the MTA and the Research Qualification Council, and a total of 95 national institutes and workshops were awarded the qualification by decision of the presidium of MTA.
The following institutes and clinics of Semmelweis University have been awarded the MTA Outstanding Research Site status:
Department of Internal Medicine (Faculty of Medicine, ÁOK)
Department of Biophysics and Radiation Biology (ÁOK)
Institute of Biochemistry and Molecular Biology (ÁOK)
Department of Physiology (ÁOK)
Department of Pharmacology and Pharmacotherapy (ÁOK)
Department of Genetics, Cell- and Immunobiology (ÁOK)
Institute of Genomic Medicine and Rare Disorders (ÁOK)
Department of Pathology and Experimental Cancer Researh (ÁOK)
1st Department of Pediatrics (ÁOK)
Department of Neurology (ÁOK)
Department of Imaging and Medical Instrumentation (ÁOK)
Translational Medicine Institute (ÁOK)
Department of Pharmacodynamics (Faculty of Pharmacy, GYTK)
The diplomas were awarded at a ceremony at the Academy's headquarters.
Edited by Fekete-Obreczány Éva (forrás: MTA.hu)
Translated by Gábor Kiss
Photo: MTA.hu/Tamás Szigeti