After several years of research in Boston about the relationship between red hair and pain sensation, sun-seeking behaviour and regular sun exposure, Dr. Lajos Vince Kemény, one of the winners of the last Junior Prima Award in the category "Hungarian Science", returned home. The results of his research have been published in several prestigious international journals. He is currently working as a resident and research fellow at the Department of Dermatology, Venereology and Oncodermatology of Semmelweis University. He is also working on the establishment of his own laboratory, where he is looking for applications from TDK and PhD students to help him continue his scientific work on the regulation of pigmentation and the biology of melanoma. In our interview he also talked about his scientific career,  motivation and achievements so far.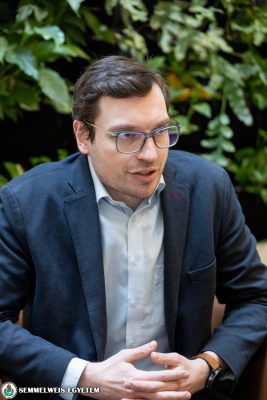 Dr. Lajos Vince Kemény knew he wanted to do research when he was in high school, but wasn't sure which field to choose. "I wanted to be a physicist first, but after talking to several physicists and doctors, I decided that biomedical research was a better choice for me," he said, adding that his broad interest in science has remained to this day. Several of his close relatives and even his wife are involved in research, so he was no stranger to this world. He went on to study medicine at the University of Szeged, where he joined the Scientific Student Circle as a second-year student. "Initially, I did my TDK at the Institute of Life Sciences, where I did research on the brain. But from my third year, I switched and did five years of cell biology research in the field of gastroenterology – and finally wrote my PhD thesis on this topic," he explained.
At the end of his university studies, he decided to pursue a career in a clinically narrower field where he could do quality basic research alongside patient care: neurology and dermatology interested him most, and at the end he chose dermatology.
After graduation I wanted to make a try abroad as soon as possible, so that I could return to Hungary with knowledge and experience. As a former TDK student, I had already published scientific publications, so I applied to several American universities with my CV and letters of recommendation. It was a great help that I managed to get a fellowship. Finally, I was able to join the laboratory of Dr. David E. Fisher at Harvard University, where I was able to do research at the University's Institute of Dermatology and at the Massachusetts General Hospital
– he pointed out. He said he had originally planned to spend 2-3 years abroad, but ended up working on projects in the United States for almost 6 years. 
The main profile of the Boston laboratory was skin biology and pigment-producing melanocyte cell biology. Most of his research there was multidisciplinary, collaborating with multidisciplinary experts, neurologists, oncologists and psychiatrists. One of his projects, which lasted several years, focused on how genes work to influence the feeling of happiness induced by UV radiation.
We were looking at sun-seeking behaviour in particular: some people like sunbathing so much that it can be considered an addiction. Research suggests that sun addiction is an opioid-mediated process, meaning that these people experience withdrawal symptoms when exposed to opioid inhibitors. This is because sun exposure not only triggers skin pigmentation, but also releases endorphins, or 'happy hormones' from the skin – to the extent that experiments have shown it can become addictive. In our project, we were looking at why this might have evolved in humans: evolutionarily, sun-seeking behaviour is not beneficial, as melanoma makes excessive sun exposure a particularly dangerous behaviour," he explained.
Their research has shown that sun-loving could have developed and persisted in humans because of vitamin D synthesis: a lack of this vitamin can also cause serious illness.
"Our studies also had a public health, translational benefit: the results show that vitamin D can not only influence endorphin and UV addiction, but also have an effect on opioid addiction, which is independent of endorphin and UV addiction: people with endorphin and UV addiction have a much higher prevalence of vitamin D deficiency," he explained. He added that, with the opioid crisis currently raging in the US, this is a particularly important issue overseas and their findings suggest that vitamin D could be a relatively cheap and safe treatment – but further studies are needed.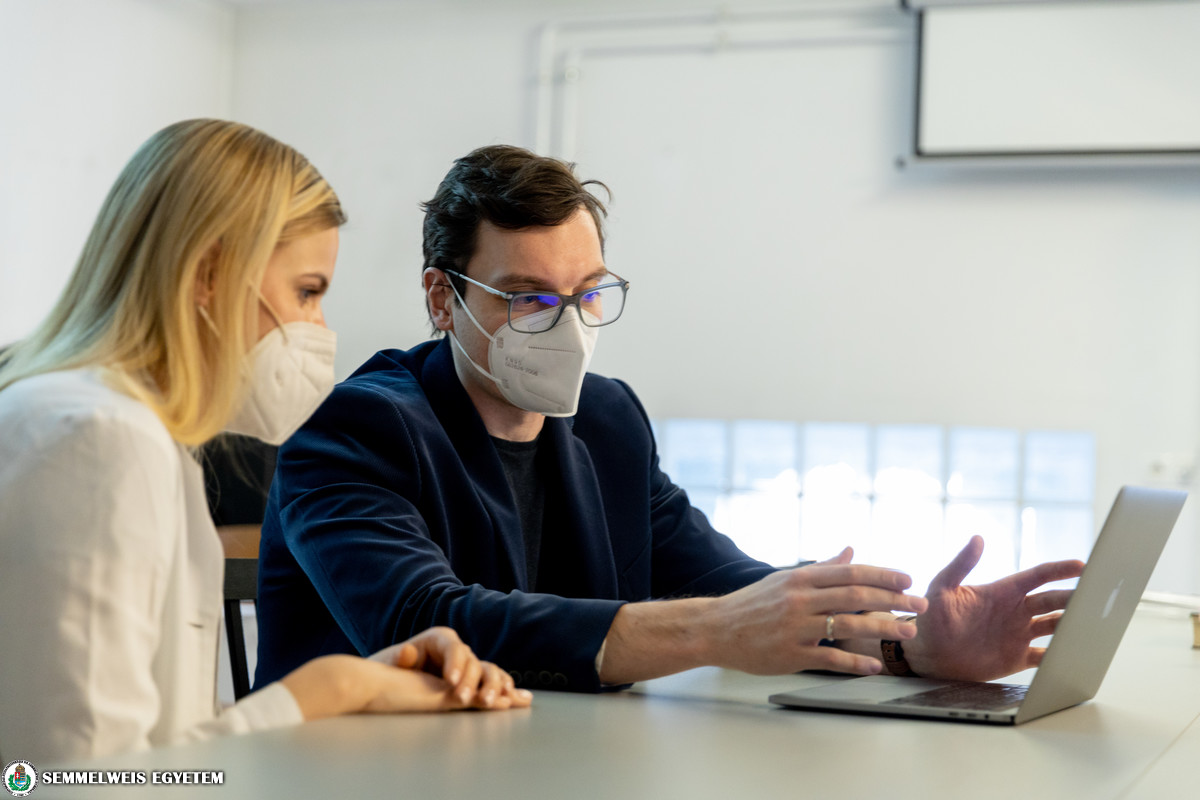 His other project abroad focused on the relationship between red hair and pain perception. "Years ago it was observed that redheads perceive pain differently, they have a higher pain threshold. Red hair is caused by a genetic polymorphism in humans and in mice by a mutation in a protein that affects pigmentation, MC1R. This affects the production of a hormone in pigment cells called POMC, an important stress hormone. The melanocortin peptide in POMC is able to lower the pain threshold, but in redheads, the loss of function of MC1R means that it cannot be produced in sufficient quantities – this is why their pain threshold is higher. In our research, we have not only determined the role of the hormone in the skin, but also described the mechanism by which it exerts its effects in centrally located neurons," Dr. Lajos Vince Kemény explained.
His research work in the US has resulted numerous publications in prestigious international journals. Back home in Hungary, he is primarily involved in melanoma research, some of which he has already started overseas: in addition to skin tumour formation, he is working on mapping the signalling pathways responsible for melanoma cell survival and improving immunotherapies used in melanoma treatment.
 "I chose the Department of Dermatology, Venereology and Oncodermatology because I was impressed by Semmelweis University's ambition to be one of the top 100 higher education institutions in the world. I would like to contribute to this goal, and here I have all the conditions to continue my research activities," he stressed. Among his experiences abroad, he highlighted the collaboration with people from different disciplines: "The composition of the laboratory was very diverse, we worked on skin biology, others on hair biology, others on epigenetics of neurons. I was very impressed to see how other people did their research, because we got to see each other's projects and report on our results at the weekly lab meetings," he said.
Dr. Lajos Vince Kemény will soon complete his resident training at the Department of Dermatology, Venereology and Oncodermatology, and is also working on the development of his own laboratory as a research fellow. In the latter context, he attaches great importance to supporting and recruiting talented students. "As a Bolyai fellow and OTKA subject leader, I am involved in the training of PhD and TDK students, and I also teach dermatology practicals, mainly for foreign students," he said, adding that he is currently waiting for applications from medical or biological TDK and PhD students who would like to participate in his research. "I consider the willingness and motivation to be the most important. Someone may be less experienced in scientific work, but if they have the perseverance, the desire to do research, the will to work and to do something outstanding, they will get all the support they need at the university," he underlined.
Ádám Szabó
Translation: Rita Kónya
Photo (illustration): Attila Kovács – Semmelweis University