Dr. Gergő Merkely received a "Best Rated Abstract" award as first author, and an "Award Cum Laude" as co-author at the world congress of the International Cartilage Regeneration and Joint Preservation Society (ICRS) held in Vancouver. Dr. Gergő Merkely started his PhD studies at Semmelweis University, and is currently a research fellow at the Department of Orthopaedic Surgery of Brigham and Women's Hospital at Harvard Medical School. His field of research is joint cartilage repair. In an interview with our website, he talked about his experiences at Harvard and what personal events steered him toward orthopedics.
Dr. Gergő Merkely won the "Best Rated Abstract" award, which is presented to just one presentation at every conference, as first author for a clinical research study at the World Congress of the International Cartilage Regeneration and Joint Preservation Society (ICRS) held in Vancouver. In his study, he presented how in the case of younger hypertension patients suffering from joint cartilage defects, so-called autologous chondrocyte implantation is not the best cartilage repair procedure, and instead the replacement of the entire osteochondral area (i.e. the cartilage and the underlying bone) is necessary. In addition, he also won an Award Cum Laude as a co-author; altogether, he held four separate podium presentations and a poster presentation at the world congress of the ICRS, which has members from 66 countries.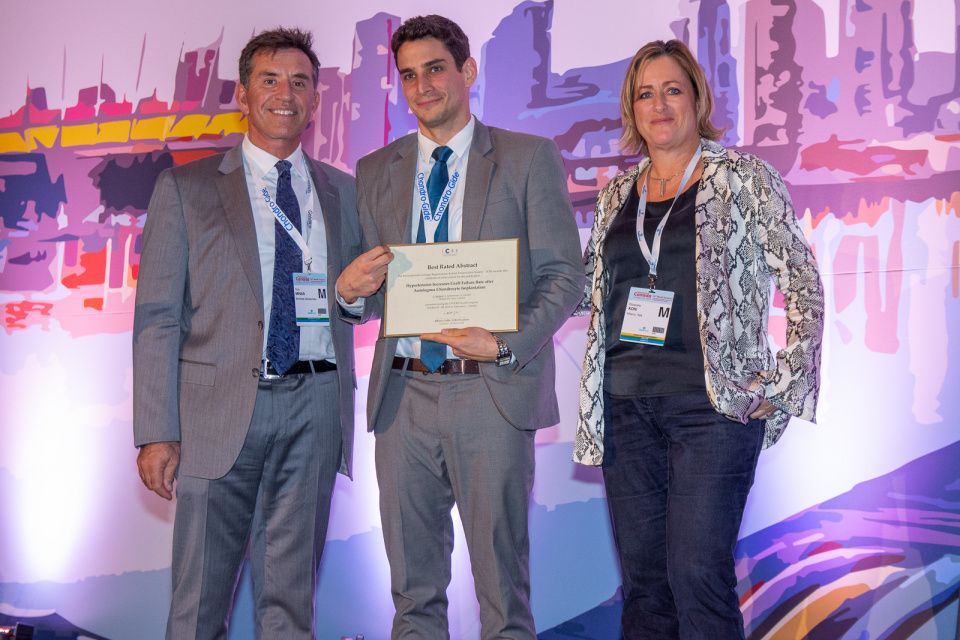 Dr. Merkely Gergő has been working as a visiting PhD student at the Cartilage Repair Center of the Department of Orthopaedic Surgery at Brigham and Women's Hospital, Harvard Medical School for two and a half years. He started working under the center's founder Dr. Tom Minas, and is currently working together with Christian Lattermann.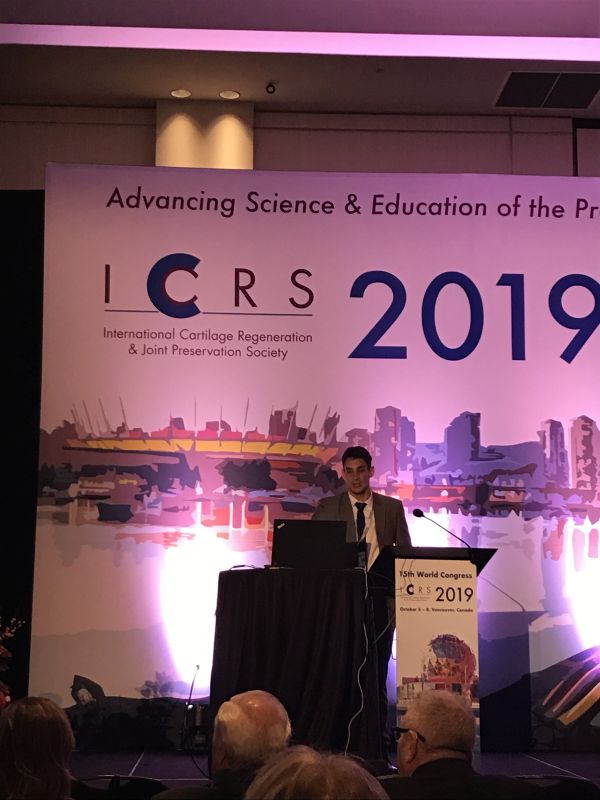 He received his medical degree at Semmelweis University, after which he started his PhD studies at the university's School of PhD Studies and worked as a resident doctor at the Uzsoki Hospital, which is a teaching hospital of the university and the base of its Department of Traumatology. He recalled that personal experiences turned him toward orthopedics. He played basketball for 10 years, and he tore a ligament at a game when he was a first-year medical student, which was then operated on by Prof. Hangody. One year later, he needed another ligament replacement in the same knee, whereby he experienced what this field can do to help people.
With the support of his supervisor, Dr. László Hangody, head of department and head physician of the Uzsoki Hospital's orthopedics-traumatology department, he won a research fellow position in 2017 at Harvard Medical School's Cartilage Repair Center, thus he continued the doctoral studies he started at Semmelweis University's School of PhD Studies here. Each week, he has three clinic and three or four research days. "One clinical day is dedicated to examining patients, and on two days I am in the operating room watching and learning from my boss, while 3-4 days I work in the laboratory," he recounts how an average week is spent in Boston.
In his first months spent there he worked on clinical studies, which led to several presentations and articles, and about a year ago he also joined translational research activity alongside Dr. Shuichi Mizuno. Led by the Japanese researcher, they are using a type of bioreactor that uses hydrostatic pressure applied on the tissues that are stored and engineered in them while supplying adequate oxygen and nutrients. This makes it possible to artificially simulate an environment that is similar to joints or even the spine. In one of their ongoing studies, they are applying hydrostatic pressure to osteochondral tissue so that it simulates what happens during the act of walking.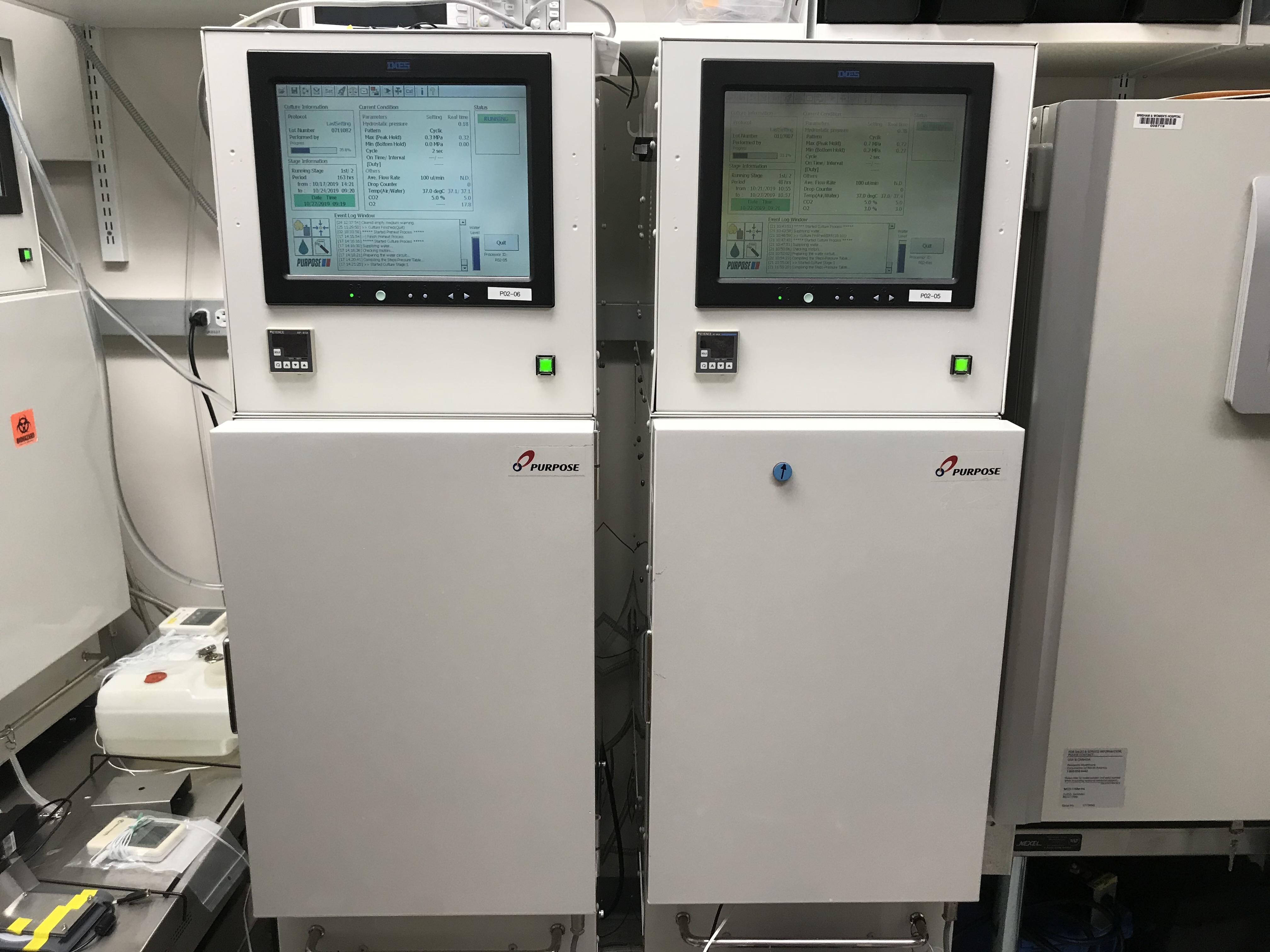 The goal of this research is to extend the lifespan of the joint and cartilage allografts used for transplantations with the help of this bioreactor system. Currently, these allografts can be conserved for 28 days prior to transplantation, but considering the necessary examinations often this time is not enough to find a suitable patient. As a result, the procedure is costly and many grafts are not implanted, while their quality also varies. "In our study, we demonstrated that after 28 days of storage a better-quality graft can be created using this method than using the existing storage technique (storage at 4 degrees Celsius), and our goal going forward is to extend the conservation period to 40-60 days," said Dr. Gergő Merkely. He noted that these graft are mostly used in cartilage injuries of the knee and primarily on young, active patients where cartilage defects pose an everyday problem. For this topic, he won a research grant from the American Orthopaedic Society for Sports Medicine ($50,000), which will support the continuation and further development of the research, he added.
Pálma Dobozi
Translation: Tamás Deme
Photo: ICRS; Dr. Gergő Merkely