Research results in the field of intensive care and brain research were presented at the first joint symposium of Semmelweis University and the University of Oxford.
Dr. János Gál, Director of Semmelweis University's Department of Anaesthesiology and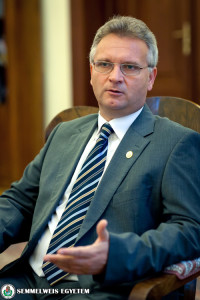 Intensive Therapy and Vice Rector for Clinical Affairs said that the symposium, introducing the results achieved in the field of brain research and intensive care, is a stepping stone for the development of a partnership between the two universities. The ultimate goal is to extend this collaboration to other scientific areas; therefore the consultations held during the opening day focused on the identification the possible areas of cooperation in the field of education, research and clinical practice. The next step could be the realisation of simulation-based learning in the framework of exchange programmes. Later the cooperation could be expanded to basic research, clinical trials and further joint conferences. The idea of a cooperative partnership between the two universities was born when Dr. János Gál worked as a leading clinician at John Radcliffe Hospital in Oxford for two years.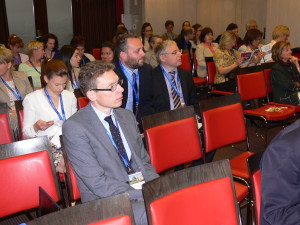 The conference hosting eighty participants started with strategic consultations. The delegation from Oxford also visited the new Central Outpatient Clinic, currently being built. On the second day researchers and clinicians from both universities shared their scientific results with the audience in the field of brain research, anaesthesiology and intensive care. The topics included the role of functional magnetic resonance imaging (fMRI) in pain research, as well as clinical trials of heart related problems.
The main patron of the conference was Dr. Irene Tracey brain specialist and Director of the Oxford Centre for FMRI of Brain Nuffield Department of Clinical Neurosciences and Dr. Christopher Palin, Director General John Radcliffe Hospital and Dr. János Gál, Vice Rector for Clinical Affairs acted as patrons of the event.
Mária Mozer
Portrait photo: Attila Kovács – Semmelweis University
Translated by: Ágnes Raubinek