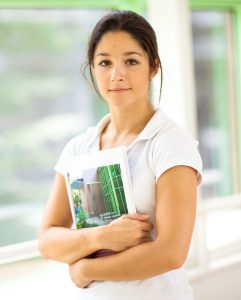 Foreign language (English) instruction at the Faculty of Health Sciences commenced in the 2004/2005 academic year with the B.Sc. Physiotherapy  programme. Since then, an increasing number of possibilities have been opening up in our programme offerings for students who want to study their future profession in English. As a result, the number of foreign students studying at the Faculty is increasing year by year.
It is a great advantage for graduates that the obtained degree is highly competitive with which they have excellent opportunities to find jobs both within the European Union and across North America.
Currently the Faculty offers the following programmes in English:
Preparatory Courses (in English)
The aim of this one-year (two-semester) courses is to enable participants to start their studies at the Faculty with a confident knowledge of either English or Hungarian. These programmes are primarily focused on developing students' command of a foreign language by providing intensive classes. Courses also include professional preparatory modules. Students successfully finishing the course are entitled to continue their studies in our B.Sc., M.Sc. or other programmes in their chosen language (i.e. English or Hungarian).
B.Sc. Programmes
Nursing;
Physiotherapy;
Midwifery;
Dietetics;
Optometry;
Health Visitor;
Health Tourism Management
M.Sc. Programmes
Nursing Science;

Physiotherapy
Ph.D. Programme in Health Science

Research topics:
Health Promotion, Prevention, Nursing, Quality of Life;
Public Health;
Nursing;
Nutrition Science;
Professional Devotion, Social Position in Health Care;
Health Education;
Training in Health Care.
Postgraduate Specialist Training Courses
Short Intensive Training Programmes
Emergency nursing;
Nursing leadership;
Global Health;
Addiction and Culture
For application and curriculum information, please visit the Faculty website.