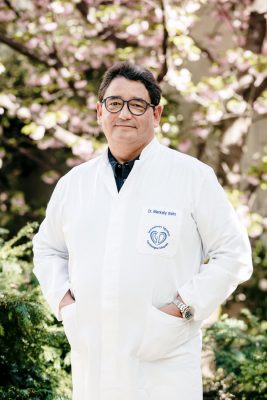 Dear Inquirer,
Dear Prospective Student,
As the head of Semmelweis University, one of the best medical and health sciences universities in the world, I would like to extend a warm welcome to our website presenting our courses. 
Our institution has more than 250 years of tradition. These traditions and the values that have been enriched in the present together form the basis of Semmelweis University's rank today. We are proud that one of the world's most famous physicians, "the saviour of mothers" and the namesake of our university, Ignác Semmelweis studied and worked here. Albert Szent-Györgyi, the Nobel Prize-winning inventor of vitamin C graduated from here, and the career of Péter Gloviczki, the Hungarian vascular surgeon with the greatest international career also started at Semmelweis University.
Semmelweis University is one of Europe's most significant English and German-language training institutions. Our graduates are welcomed with open arms anywhere in the world, because the knowledge they gain here can be relied on anywhere, anytime. As the rector of the university, I promise and guarantee you that you will acquire the highest level of professional knowledge from your professors and receive the best possible professional and academic background in our institution.
Our university not only provides you a degree, but also prepares you for real life.
All our students receive a practice-oriented education, which means that in addition to solid theoretical knowledge, they can gain experience directly at the bedside.
However, the years spent here are not just about learning. The friendships and romance, the leisure programs, the beauty of Hungary and Budapest, the thrill of music, art and sports activities will be experiences that will last a lifetime. Join one of our university sports clubs, take part in the Medic's Cup! You can also join our orchestra and choir, as well as our many student events and programs.
I have been a citizen of Semmelweis University for almost 38 years. As a practising cardiologist, I believe that medicine and healthcare is one of the most beautiful professions. For me, Semmelweis University is a synonym for quality, tradition and innovation.
Please have a look at our course portfolio! I hope to welcome you as one of our students at our opening ceremony in September!
Dr. Béla Merkely
Rector of Semmelweis University