For our Alumni Interview Series, Professor Hans-Christoph Becker of Stanford University shared his memories of studying at Semmelweis University, and valuable insights for a successful and gainful career in medical sciences.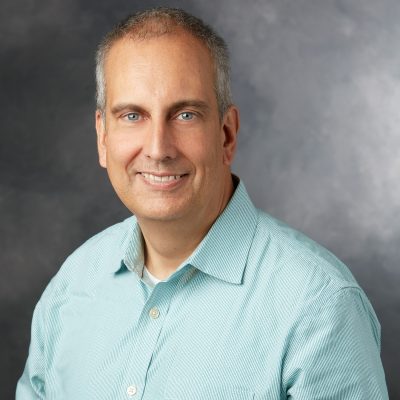 Hans-Christoph Becker is a professor of radiology at Stanford University. He is a prolific author of scientific papers next to his clinical practice and teaching career. He is a specialist in cardiovascular radiology, and has contributed to a wide range of publications on topics related to computed tomography in heart and vascular disease, surgery, and cancer. Furthermore, he is an innovator in the field of diagnostic radiology as well. With his colleagues, he developed four patents in medical technology. He is currently involved with several ongoing clinical trials on tumor response assessment.
Could you tell us about the story behind your choice to study at Semmelweis University?
A friend from high school recommended Semmelweis University to me. He completed his first two years in medical school at the SU while I was studying nursing back in Germany. When I realized that his years at the SU medical school were seamlessly acknowledged in Germany, I decided to go the same route. He appreciated the small group size of the training courses and prepared me for an intensive teaching experience.
Looking back, how do you remember the years you've spent here at Semmelweis?
I have countless memories about my time at SU, almost all of them were very positive. Of course, it was a big challenge getting settled in a foreign country, dealing with a foreign language, and studying in a new and complex area. But the support from professors and fellow students was overwhelming as well as the bond between the students. The relationship at any time was more supportive rather than competitive and we almost felt like a big family. I remember the oral exams, which were a new experience to me but the personal relationship we had with our teachers helped us to pass them.
What is the best memory you have of your time in Semmelweis?
Once, I came out of an oral exam that did not go well for me. After the exam, my professor took the time to make me understand all my weaknesses and how to address them. For the next appointment, I was way better prepared and I believe, I would never have received the same kind of support in Germany. I was shocked and realized how spoiled I was when I continued my study in Germany, I got lost when anonymously joining hundreds of other students in teaching classes.
How have lessons you have learned during your time in Semmelweis been useful to you?
Actually, studying in a foreign country for the first time has taught me how to accommodate, an important lesson that allowed me to get settled in the US many years later. Even after a long period, when I prepared for the first step of the USMLE, I remembered many topics that I had learned more than 20 years ago at the SU, even though the knowledge had increased significantly over time.
Can you tell us a bit about your current job?
I am a professor of radiology at Stanford University and working at the Stanford Hospital & Clinics in Palo Alto, California. My primary role is clinical attending, reading, and teaching cardiovascular imaging. My research focus is on tumor response assessment for patients in clinical trials. I have the vision to use artificial intelligence to automize tumor burden quantification and to generate big data sources for real-world evidence allowing to determine the effectiveness of new tumor therapies.
What would you recommend to soon-to-be alumni who would like to follow in your footsteps?
My motivation to study medicine was to follow the footsteps of my father and grandfather and to get into an area that offers a variety of areas of specialties. I was certain that I will find a niche that will suit me best. I found Radiology to be a great link between cutting-edge technology and its immediate impact on patients' diagnosis, treatment, and well-being. For good reason, I ended up in the Bay Area, the birthplace of the internet and artificial intelligence.
What inspired you to pursue a career in medical sciences?
My whole life I worked at University hospitals. I believe the best patient care can be accomplished at places where a critical mass of talented, smart colleagues are working together as a team. I also like the drive for innovation and constant improvements which requires you to constantly change perspectives. Medicine is just great because it requires both constant learning as well as long-standing experience.
What are, in your opinion, the most exciting/important developments, and the most critical challenges facing the medical professions as a whole?
The most challenging facet of medicine is its complexity and that there is no single best solution. Artificial intelligence will change our work in the future and it might take some part of the complexity but it will add another layer of complexity instead. AI is not designed to give us definite answers but instead support us in decision making. I have seen Radiology changing substantially over the last 20 years and the next 10 years will continue to bring fundamental changes. Working in an academic environment requires to be open-minded and constantly adapt to new workflows. But this is what keeps our task exciting.
What are your goals for the future?
My field has changed dramatically in the last 20 years. When I started working as a radiologist, cardiovascular imaging as an area of expertise did not even exist. I was able to become the first professor of cardiovascular imaging at my home institution and possibly worldwide. Now as my field has shifted, I am curious to see what can be accomplished in the next 10 years with artificial intelligence.
What would be your recommendations for our current students who are about to graduate?
I would recommend checking out as many different fields in medicine as possible to find the place that suits you best. Everyone is different and so are the different fields within medicine. Once decided on a specialty, I would recommend changing the workplace periodically if possible to remain open-minded and intensify the training.
Alumni Directorate
Photo: Hans-Christoph Becker