An innovative rapid test at least a year ahead of the international market is being developed and promoted by a European consortium involving Semmelweis University under the project coordination of its Health Services Management Training Centre (EMK). The tested device is expected to fundamentally redefine the diagnosis of antibiotic-resistant bacteria within a few years. Unfortunately, these pathogens are currently responsible for more than 30,000 deaths in Europe every year, and in the absence of new types of drugs, rapid diagnosis and targeted therapy are more important than ever.
The rapid spread of drug resistant pathogens is a global public health issue. Currently, they infect 426,000 people annually in European hospitals alone. The death toll from antimicrobial resistance (AMR) is on the rise, with multiresistant bacteria causing over 30,000 deaths in Europe every year and playing a leading role in the deaths of approximately 700,000 people worldwide.
If this trend continues, the World Health Organization (WHO) estimates that by 2050, 10 million people will die from infections caused by "superbacteria" every year. This exceeds the projected 8.2 million cancer deaths and would make antibiotic resistance the leading cause of death worldwide.
Without appropriate measures, diseases that were previously kept under control (such as tuberculosis or sepsis) may eventually become untreatable, and various immunosuppressive or invasive medical interventions will carry a much higher risk. Recognizing this, the European Commission adopted the European One Health Action Plan against Antimicrobial Resistance in 2017 calling for international action, stating that rapid and reliable AMR diagnosis is key to ensure that patients receive appropriate and prompt treatment.
A number of encouraging initiatives have been launched under the Action Plan. One of these is the AMR DetecTool project (2020-2022), led by the French Alternative Energies and Atomic Energy Commission (CEA), along with 14 institutions from Europe including the Paris Hospital Association (APHP) and the University Hospital of Barcelona. Semmelweis University got involved with this project due to the extended international network of the Health Services Management Training Centre (EMK), inviting the Institute of Laboratory Medicine and the Institute of Medical Microbiology to join the initiative. It is financially supported by the Health division of the European Institute of Innovation and Technology (EIT), with NG Biotech, a French company renowed for rapid test production being an industrial partner.
"The main objective is to develop a new diagnostic tool for multiresistant bacteria that is faster, more accessible and easier to use than any other tests available. The current AMR diagnostic methods need 24 hours for a result, while PCR tests are expensive, require special equipment and trained staff that is not available in every hospital. The AMR DetecTool is an innovative device that will allow the rapid (30-minute) detection of key resistance mechanisms directly from the test sample without the need to culture the bacteria. Patients will be able to receive the right antibiotics prescription within a very short time" said Albert Zoltán Aszalós, head of project communication at the Health Services Management Training Centre of Semmelweis University. "Health care institutions stand to gain from rapid AMR testing, as patients' hospital stays would be significantly shortened, which would not only save considerable costs but also reduce the spread of multiresistant bacteria," he emphasized.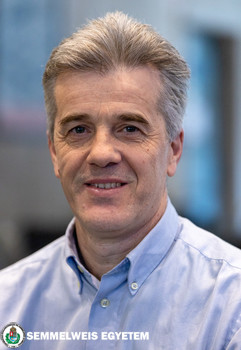 The device will detect enzymes produced by bacteria through antigen-antibody reactions, and will be able to identify resistance mechanisms that are epidemiologically important or common in healthcare institutions. Currently, five types of clinical validation of tests are underway at ten European locations. The project aims to match the accuracy of current laboratory methods – however, the two main elements, namely the test strip and the filtration system for sample concentration need more time to be perfected.
I think it is fair to say that this development is at least a year ahead of the competition, thus leading the research and innovation in this field worldwide
– said Albert Zoltán Aszalós.
Semmelweis University's Health Services Management Training Centre is in charge of creating online platforms to structure and share the innovative knowledge created within this project. The amrexpert.eu portal is a knowledge hub for experts to access information required for the professional use of the diagnostic tool. The amrdetect.eu website is primarily aimed at the general public; it raises awareness of the growing problem of drug resistant pathogens and represents the project's mission and current updates through a series of exciting video compilations and educational articles. Users are also invited to fill in quizzes in English, Spanish, French and Hungarian.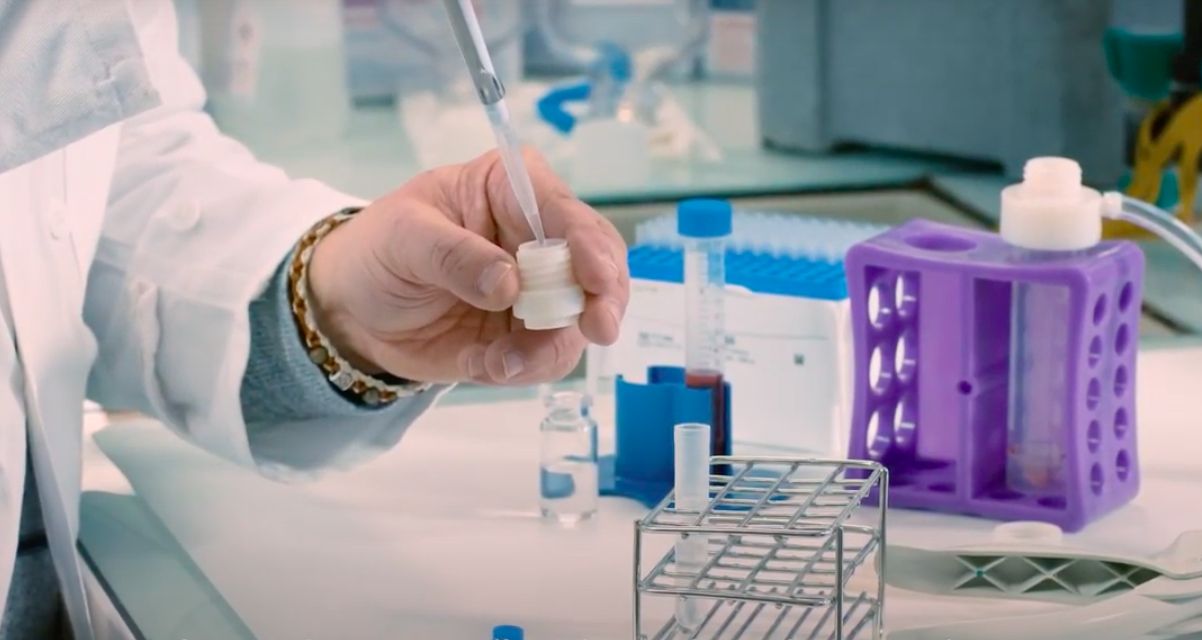 "The project also runs a health economics study on the impact of the future implementation of the device in hospitals. This study considers the time savings that can be achieved with the new method, the changes in diagnosis pathways resulting from the faster and more targeted drug treatment as well as the potential financial savings at hospital level or even at the level of a national health system," said Albert Zoltán Aszalós. He added that a staff member of the United States Agency for International Development (USAID), founded by John F. Kennedy, also worked on the development of the knowledge portal as an intern at the Health Service Management Training Centre.
Since 2015, Semmelweis University has been a valued member of the Health Division of the European Insitute of Innovation and Technology, which brings together around 150 organizations. "In essence, it is a forward-looking, innovative community that provides an incredible transfer of knowledge for European professionals, including our university staff. This association presents members on an international stage, where they can collaborate with top European researchers for years to come. The AMR DetecTool and similar projects enable member states of the EU to keep pace with the most innovative global regions. It is a way of ensuring that Europe – and Hungary with it – can stay at the forefront of health innovation, participating in world-class research," reminded Albert Zoltán Aszalós.
Viktória Kiss
Photo: Attila Kovács – Semmelweis University, amrdetect.eu