Kinga Heiner, Deputy Head of the Kindergarten of András Pető Faculty has always wanted to work in the field of child rehabilitation. After finishing high school, she began working as a physiotherapy assistant at the National Institute of Sports Health. In 1985, she accidentally heard of the conductor training opportunity at the former Pető Institute, which she joined with a special permission two weeks after the beginning of the academic year.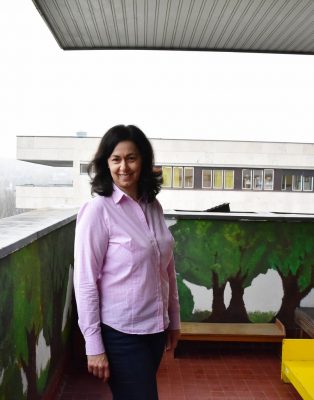 Her career as a teacher is full of lovely memories, however, she finds one from the beginning of her career the most emblematic.
"I was working with a child, who had an incorrect posture of his legs because his knees were too tense. Dr. Mária Hári suddenly turned up behind me, looked around and found a paper roll. She squeezed it and slid it into rear part of the child's hinged leg brace. The posture of the legs became perfect by such a small change! I believe, this moment is typical of our profession, as we are constantly looking for creative solutions and we believe that anything can improve our work, even things that are seemingly useless.", she said.
Her favourite place in the kindergarten is the terrace that is used primarily by children for outdoor recreational activities. Kinga Heiner started to work at the kindergarten in 1985, when its building was finished and since then she has settled in and witnessed its transformation.
"I have worked a lot on the 4th floor, which is high enough to provide a stunning view of most of Budapest and the surrounding hills. I always come here if I want to take a moment of break during my work, not only for the view and the fresh air, but for the children, who play here. This is what is the closest to my heart.", she said.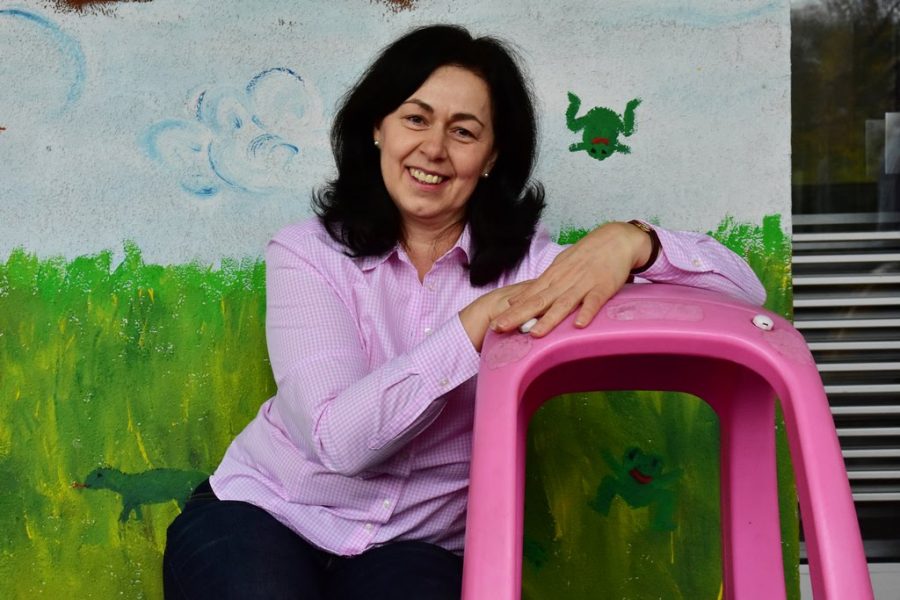 Kinga Heiner has been working at the faculty for 34 years: as a conductor for over two decades, then as head of a group. Later she earned a degree in special pedagogy from Eötvös Loránd University and took the leadership and quality assurance exams at Corvinus University, after which she was appointed deputy head of the kindergarten.
"As deputy head of the kindergarten I feel I have found my true vocation. Not only the children but my profession and my colleagues can benefit from my work.", she said.
Zsófia Vona
Photo: Balázs Tatai – Semmelweis University
Translation: Ágnes Raubinek
In our article series entitled "My University", we ask university citizens to show their favorite university location. These articles are a part of the celebration of Semmelweis University's 250th anniversary year, which can be viewed on the University's anniversary website.O