"My university is a place where I am surrounded by a familiar and friendly environment and which I and my colleagues consider our second home.", said István Mészáros, Head of the Directorate of Security Service, who has been working at Semmelweis University for 10 years.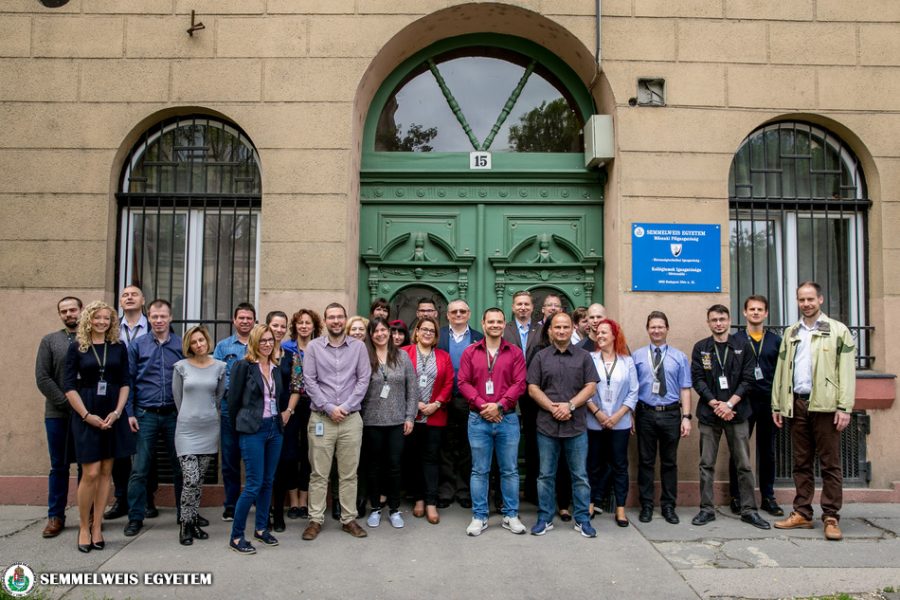 He met his wife, who is currently on maternity leave with their second child, while working as a security officer at the university. The director started his career at a junior level position and had been given more and more responsibilities before being appointed head of the directorate. He is closely connected to the university and his favourite place is the Directorate of Security Service and its site, even though he spends a lot of time at other venues.
"The headquarters at Illés street were set up under the management of my predecessor, but several changes have been made to the Directorate in the past few years. The Directorate's activities are distributed among the Department of Security Management, Department of Environment Protection and the Department of Property Protection.", said István Mészáros.
The offices on the ground floor are separated, however they are interconnected, thus colleagues do not work in open air offices but are close to each other
"When I am here, I love talking to everyone and I try to oversee and assign tasks personally.", he said while allowing us a glimpse of the Directorate's daily routine.
One of the most important achievements of the past few years was the renovation of the office of the Central PSAP and Patrol Service. Here PSAP operators can use a single unified remote monitoring software to track information received via the University's security service systems on monitors, which enable virtual patrolling as well.
"We have been able to initiate a dialogue with the clinical departments and many have started to understand the benefits of our job and have started to work with us in close cooperation.", István Mészáros said.
As the acting Director General of Technical Affairs since 1 September, he wishes to establish the same relationship between the Directorate General of Technical Affairs and the other departments of the University.
Eszter Keresztes
Photo: Attila Kovács – Semmelweis University
Translation: Ágnes Raubinek
In our article series entitled "My University", we ask university citizens to show their favorite university location, and discuss its importance to them. These articles are a part of the celebration of Semmelweis University's 250th anniversary year