The favourite place of Attila Matiscsák, consultant of the Dean's Office at the Faculty of Health Sciences is the bridge located in the garden of the faculty connecting two buildings.
"It serves as a community area, a place for the most interesting casual conversations, thus it creates a bridge between the formal and informal spaces of the faculty's community," he said.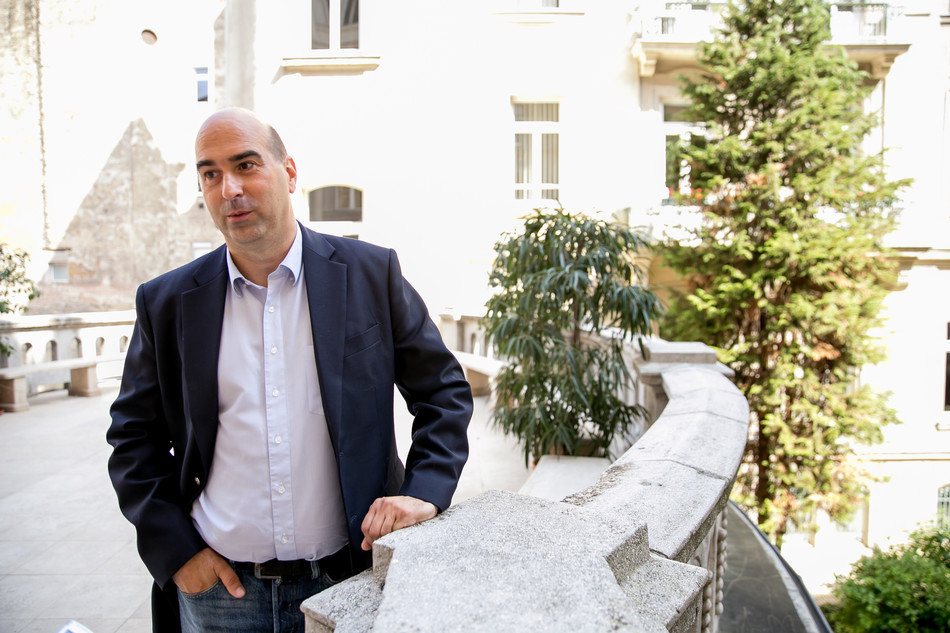 Attila Matiscsák has been working at the Faculty of Health Sciences since 2006 and his job as a scholarship-, research- and career consultant makes him a human "bridge" between students, staff, researchers and the job market. He likes the versatility of his job, which is not connected to a place but rather to the various goals to be reached. In the beginning he was responsible for the development of international relations and partnerships in the Middle East and now he is engaged in curriculum and research development, the organisation of prevention projects and the coordination of volunteer programmes with active student involvement.
"The people working and studying at the Faculty of Health Sciences form a strong and cohesive community, who all work together to reach their goals and are thoroughly dedicated to the values of health care. The faculty's building is like a beautiful and exciting community area, which helps to create direct and personal contact between the staff and most of the 3,500 students, who spend their days here.", he said
In his opinion, universities have to serve as centres of knowledge transfer and specialised informal hubs at the same time. Therefore the development of community areas is of great importance as work places and intellectual centres always require dynamic spaces.
Below the faculty's bridge the uniquely positioned and designed library can be found and the bridge also provides a panorama view of the entire building.
"The offices of the leadership should be arranged in such manner. The bridge is not only a part of a beautiful building, but has a regular function in the everyday life of the community. When I first set foot in the faculty, Dr. Judit Mészáros led me onto the bridge and showed me the magnificence of the building, which evokes pride in those who step in. It gives you a sense of dignity and self-esteem. It is particularly important nowadays, when virtual spaces are trying to repress this feeling.", he said
Photo credit: Attila Kovács – Semmelweis University
Translation: Ágnes Raubinek
In our article series entitled "My University", we ask university citizens to show their favorite university location, and discuss its importance to them. These articles are a part of the celebration of Semmelweis University's 250th anniversary year.