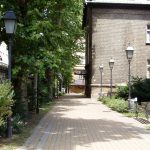 2nd Department of Internal Medicine
Address H-1088 Budapest, Szentkirályi u. 46. 
Tel.: +(36-1) 266-0926 
Fax: +(36-1) 266-0816 
Email: titkarsag.bel2@med.semmelweis-univ.hu
Website:  https://semmelweis.hu/belgyogyaszat2
Director Dr. Péter Igaz, Full professor, M.D., PhD., DSc.
Personal website: http://scholar.semmelweis.hu/igazpeter/
Background The Department has a prestigious tradition embracing nearly all aspects of internal medicine.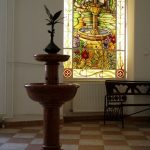 Profile While upholding its tradition of activity embracing a wide range of branches of internal medicine, the Department has become an authority not only in gastroenterology and endocrinology (which have made such remarkable progress in recent years), but also in diabetics, metabolic disorders, oncology, hepatology, hypertension, immunology and cardiology.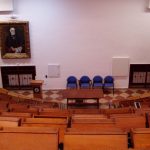 Education The Department is involved in undergraduate and postgraduate teaching, with lectures and practice in internal medicine for medical students in Hungarian, English and German. Clinical courses in gastroenterology, endocrinology and oncology are offered as electives for undergraduates.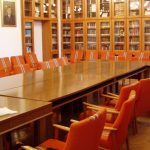 Health Care There are 115 beds for inpatients, including six beds for a cardiology intensive/monitoring unit, as well as several outpatient ambulatory units and laboratories. The number of patients admitted to inpatient units is about 5,000 per year, while the number of outpatients seen in the ambulatory units is over 40,000 per year. To aid patient care, the Department is equipped with diagnostic units and laboratories, radiology and ultrasound units, endoscopic, endocrine, molecular genetics, osteodensitometric and electrocardiographic laboratories.
Research Research programmes are mainly pursued by a gastroenterological and endocrinological research group affiliated with the Hungarian Academy of Sciences. The research group has, on the whole, independent research topics, and collaborates with international research groups working in the same fields.