What are the six basic ingredients that are essential for scientific discovery
–
this was the topic of a lecture by Dr. Botond Roska, Director of the Institute of Molecular and Clinical Ophthalmology (IOB) in Basel, Head of the Neurobiology Research Group at the Friedrich Miescher Medical Research Institute, Guest Professor and former student at Semmelweis University.
The presentation was held at the Nagyvárad tér Theoretical Building (NET) as part of the Seminar Lecture Series of the Centre for Translational Medicine at Semmelweis University.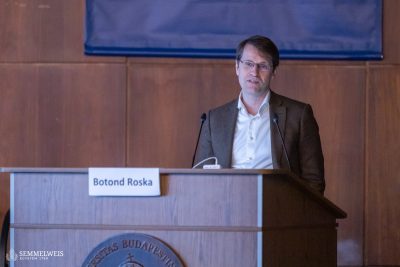 Dr. Botond Roska's mother was a pianist and his father was a renowned electrical engineer, computer scientist, university professor. As a child he played the cello for many years and his very first "research" question was: can a bicycle be repaired while riding a bicycle?
He graduated from Eötvös Loránd University in 1995 with a degree in mathematics, and in the same year he also obtained a medical degree from Semmelweis University.
He began his doctoral studies in the laboratory of Frank Werblin at the University of California, Berkeley, USA. His field of research was: electrophysiology of the mammalian retina. He received PhD degree in neurobiology at the University of California in 2022. Then he became a Harward Society Fellow in Genetics in 2002 at Harvard University and Harvard Medical School, USA.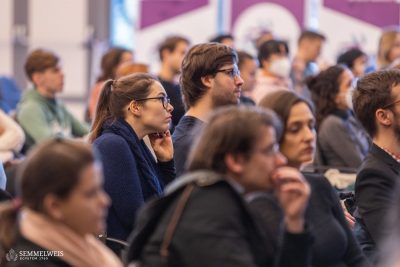 He returned to Europe in 2005 and founded his first independent interdisciplinary group of scientists at the Friedrich Miescher Institute in Basel, working in the field of neuroscience, genetics and physiology with the focus on vision. The current research topic of his multinational research group is the complex examination of the visual system. His research has advanced the understanding of neuronal circuits in the retina, thalamus and cortex, and his group pioneered optogenetic therapy to restore vision to the blind. These novel genetic experiments to restore vision quickly became the focus of the scientific world's interest.
In 2020 he won the Körber European Science Prize which is presented annually by the Körber Foundation in Hamburg honoring outstanding scientists working in Europe for their promising research projects.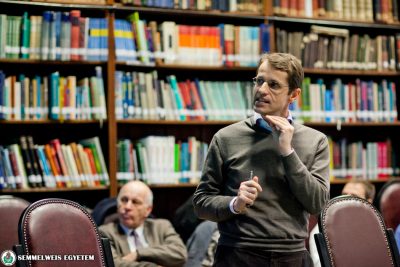 Dr. Botond Roska's research is connected to the research work at Semmelweis University in several fields: since 2014, the Retina Laboratory at the University's Institute of Anatomy, Histology and Development under the leadership of Arnold Szabó has a continuous and expanding collaboration with him. In 2021, the University's research project led by Dr. Roska has been granted a funding of 300 million HUF in the framework of the National Research, Development and Innovation Office's Frontline – Research Excellence Programme. The research project "Novel approaches to restore vision and to slow down vision loss" has three goals: to restore color vision in blind retinas, create smart optogenetic goggles, and study the mechanism of ganglion cell death, which is the main cause of vision loss in case of glaucoma. 
The six basic ingredients of scientific discovery – which he illustrated with one project of his own scientific life that took 20 years and is not yet finished – are the following:
thinking and asking important yet answerable questions
planning a series of experiments: short term and long term
executing experiments
running into difficulties and finding ways out
data analysis: how to run numbers to knowledge
update the way we think about the world
Rita Kónya
Photo: Bálint Barta, Attila Kovács – Semmelweis University