Semmelweis University's Research Management Team offers its services not only to PhD students who are stuck with their work or experience difficulties in completing their thesis, but also to those who are just considering to start their doctoral studies, Dr. Szabolcs Várbíró, Professor at the Department of Obstetrics and Gynaecology and head of the team, and Dr. Judit Réka Hetthéssy, Assistant Professor and one of the scientific methodological experts of the team told our website.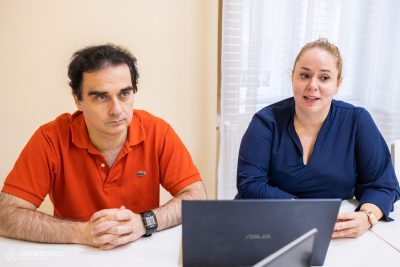 Experience has shown that fewer PhD theses are completed compared to the number of PhD studies started, and the drop-out rate is disproportionately high, explained Dr. Judit Réka Hetthéssy, Associate Professor on the background to the launch of the Research Management Team. Dr. Szabolcs Várbíró, Professor at the Department of Obstetrics and Gynaecology added that Semmelweis University is still among the best Hungarian universities, but while about 90 percent of students successfully complete their studies at the undergraduate faculties, the number of PhD theses that are desired but not completed is unjustifiably high at the Doctoral Schools.
The university has an incredible amount of intellectual capital, a lot of motivated people – we are full of 'gold nuggets', so to say, but we are just not mining them in the right proportion
– they added.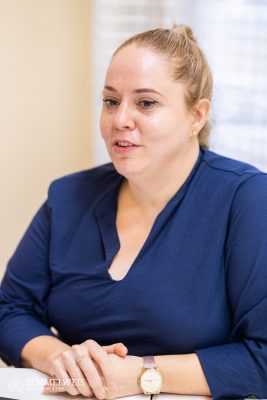 This is why they have analyzed and quantified the reasons for drop-outs and also where doctoral students typically get stuck with their assignments. "We decided to start individual consultations because we noticed that everyone was falling behind or encountering difficulties at a different point during the PhD process. Some had problems with research, others struggled more with publication. It also occurred that someone has met the impact factor requirement – in fact, had the publication activity of a major doctorate – but got stuck in the maze of actually obtaining a PhD," explained Dr. Judit Réka Hetthéssy. Dr. Szabolcs Várbíró added that although every student's situation is different, there are certain rules and techniques that can be learned and implemented by every PhD student. Writing a doctoral thesis might seem like a huge task, but if there is help to break the process down into simple steps, the tasks are much easier and more manageable. The Research Management Team assists with this in particular: working with students to define the workflow, set a schedule and provide a framework for the studies. "For a clinical exam, there is a specific number of operations, and a list of procedures to be performed – there is no such thing during the PhD process, so many people do not know exactly at what pace and how to proceed," pointed out Dr. Judit Réka Hetthéssy. This is why the workflow is determined by individual skills, the students' life situation and their free time: some tasks take 4-8 hours for some, and 10-12 for others – but most students work in patient care or in theoretical institutes, so the amount of time they can devote to the PhD varies considerably. "If you have a fitting schedule, you know exactly how far you can get with your PhD in a few months – we also show them techniques and give advice on how to do such," she said.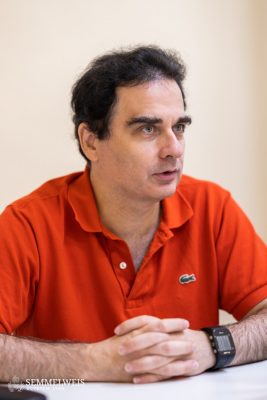 They offer help in many other ways: liaising with laboratories, the Department of Languages for Specific Purposes, statisticians, they have the background to support students in a wide range of research areas. There is also coaching available for people with problems related to life path management – this can be done in parallel with professional, work organization counselling. "We have tried to build a complex system that not only reflects the knowledge available at the university, but can also deal with any problems that may arise," underlined Dr. Szabolcs Várbíró.
The Research Management Team is running since a year, and it has helped many students write their PhD theses during this time. "One of the main groups of people who come to us are the 'rescues': students who have been working on their PhD thesis for many years, sometimes decades – and typically, just need to be pulled in to the finish line, so to speak. The other group are those who have decided to embark on a PhD but don't know how to get started," they pointed out. They added that for some, the face-to-face consultation itself, i.e. the opportunity to talk to an expert about their uncertainties, why and what they were stuck on, was a great help. Besides these, the third main pillar of their activities, the training of supervisors, has already started.
"Looking at the statistics of the university library, we found that for many people, life stops after their PhD: it can take 10-15 years before they start publishing again. Our aim is to bridge this gap, so that academic life continues after the PhD. We want more and more PhD graduates to be able to build a scientific team around themselves and continue publishing," said Dr. Judit Réka Hetthéssy. This is why the Research Management Team has launched the training of supervisors, which is also a way of planning ahead: while individual consultations can only be held with one student at a time, the training of supervisors will contribute to the preparation of many future PhD theses. The two work streams are closely linked: during the consultations, a small number of members of the team meet face-to-face to discuss problems and difficulties, and pass on this knowledge to future supervisors, who can then work with their PhD students based on this knowledge. "We will select those involved in research, who are in the process of writing their PhD thesis, and who have the motivation and skills to become the best possible supervisors with the relevant training," said Dr. Szabolcs Várbíró. So far, more than 30 people completed the multi-day course successfully.
For individual consultations, students may contact Ágnes Kertész, Head of Secretariat (kertesz.agnes@semmelweis-univ.hu). Applicants are pre-screened according to their needs to determine which of the team's specialists can best help them. "We meet people in time slots of half an hour, like a clinic appointment. Then we do an assessment, namely what the student has already done and what they have left to do; we discuss the problems, the tasks ahead, set up a schedule and a 'check-up' date as well," they explained.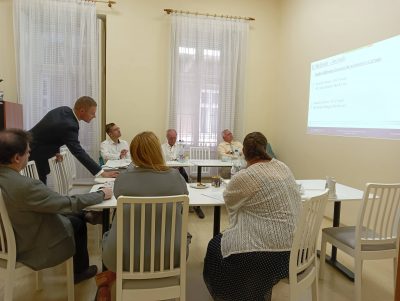 According to the leaders of the team, they have not yet encountered an unsalvageable thesis, so if someone has the will and diligence to complete their PhD studies, they are likely to achieve their goal, with the contribution of the team. "At Semmelweis University, everything is provided to pursue a PhD, and we provide a pathway and tools to help them earn it," they said.
The Research Management Team operates within the framework of the Doctoral School, in the Selye János Doctoral College building. Dr. Judit Réka Réka Hetthéssy and Dr. Szabolcs Várbíró highlighted the support of Dr. Zoltán Benyó, Head of the Doctoral School, and Dr. Ferenc Godó, Director of the Directorate of the Colleges. As they said, all students interested in a PhD are encouraged to embark on their doctoral studies, as PhD training is an attitude-forming activity that not only equips one's mind for academic work, but also promotes the acquisition of skills that can be applied in medicine, education and research. In addition to all that, by increasing the number of students who obtain a PhD, the university can move even closer to its goal of becoming one of the top 100 higher education institutions in the world, and one of the top 5 medical universities in Europe.
Ádám Szabó
Translation: Viktória Kiss
Photo: Bálint Barta – Semmelweis University; Zsolt Tari