Barbara Mihók-Juhász, the professional leader of the university's chess salon, which will start in September, is primarily interested in developing a new way of thinking with her students. Any university citizen can apply for the program, and to succeed you will mainly need to have the desire to win and to look for challenges, the Semmelweis Alumni chess player told our website. According to her, it is also worth applying for this type of university events because they are a great opportunity to build up the important networking capital for the future.
The chess career of Barbara Mihók-Juhász, a multiple Hungarian champion, started already in kindergarten at the age of five. The former Semmelweis student, who graduated in 2019 with a degree in dietetics, first played with her father when she was a child, and it was her defeat at the time that made her decide to learn chess in order to strike back. She won his first national championship title as a kindergartner, finishing fifth at the European Championship at the age of 10. As she recalled to our website, she started to play chess more seriously at the chess school of the Géza Maróczy Sports Club, as a member of the Hungarian national youth team, later she played for the Génius Sports Club in Tata and currently she competes for the Spartacus Vasas Sports Club in Makó.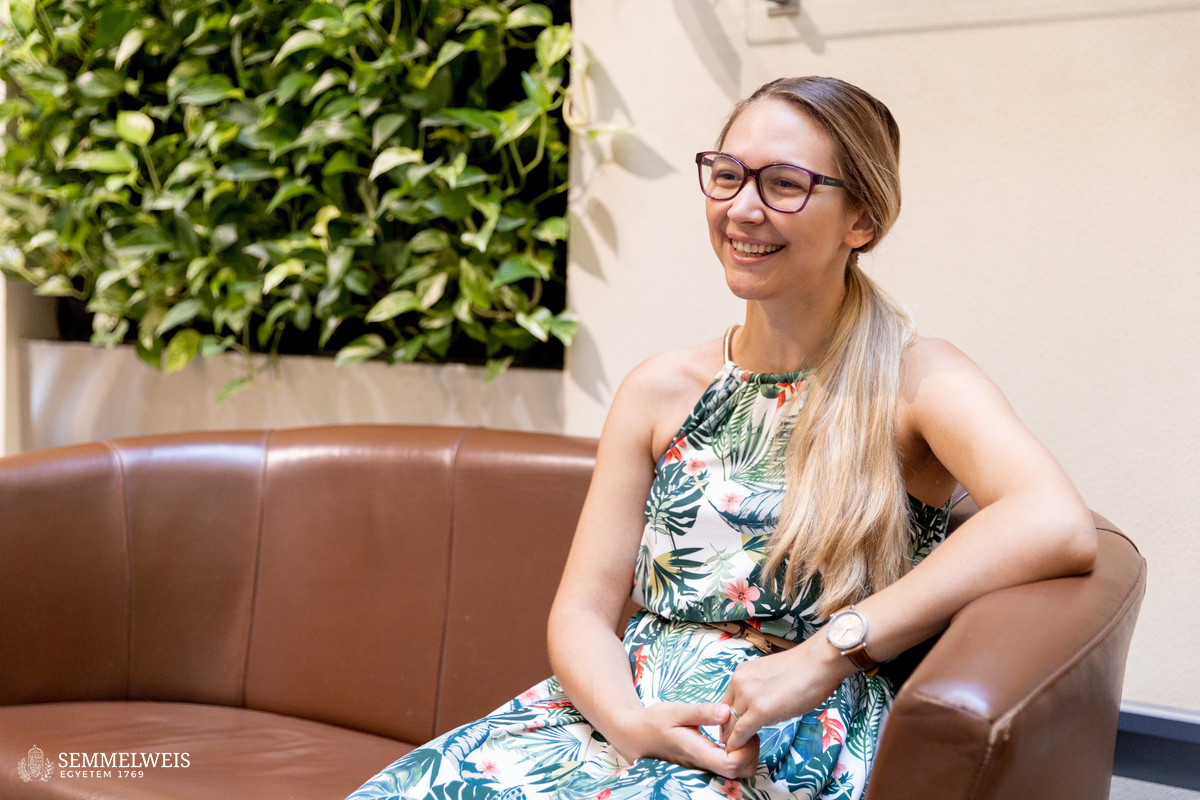 During her Semmelweis years, especially at the beginning – as she had to work while studying – she only had time for chess on weekends, but at the urging of her husband (who is also her coach) she continued to improve her skills.
"I play actively, not the usual women's chess – I'm an attacking player, which is rare," she told our website, adding that she used to spend 4-5 hours on Saturdays for training, and Sundays were for tournaments. The training of her spouse, an international chess grandmaster, had a great impact on Barbara. "I learned a lot from him, my way of thinking changed, which also influenced my university studies," she said, adding that it was during this period that she was awarded the title of Hungary's good student and good athlete, and the university's Good Student, Good Athlete award in 2020.
Barbara, who has been competing in the first division national championship (NB1) for 8 years, wrote her thesis on nutrition for chess players and currently works in public catering and teaches chess. She was approached by the university with the idea of the professional management of the nascent department, which she was very happy about. "It makes me happy if I can pass something on," she said.
In the short term, my goal for the department will be to develop associative thinking, highlighting key elements to improve concentration and memory, but I also see it as a realistic goal to compete in the spring university chess championships,"
she added. If one knows the moves, that will be enough to start with, we will learn the coordinates of the chess board together, this is the basis for the player to be able to place pieces in his head and to be able to calculate the variations in case of a complicated position. This work requires very strong concentration, which in turn affects all other activities of the chess player," she stressed.
I'm preparing for weekly or bi-weekly informal brainstorming sessions, and I expect that professors will also come forward, which can be a great opportunity for students to build relationships in such a non-hierarchical environment. Networking capital is one of the most important factors for their future,"
explained the chess champion, who can even start two groups and hold online sessions if necessary. In addition to the weekly classes, she will also give homework to the participants in order to test their progress, deepen their knowledge and keep them interested.
Barbara Mihók-Juhász sees the key to success in chess in the fighting spirit and the desire to win, and she also considers fanaticism essential in adolescence, so that young people can focus on chess even when so many factors are taking their energies in other directions.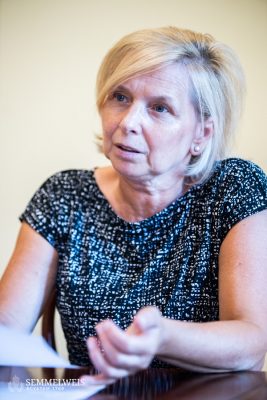 "2022 is the year of women chess players, and we invited Judit Polgár to speak at the Summer University starting on 1 September, and she said yes to the invitation at first and assured the newly formed department of her support," said Dr. Éva Szabó Feketéné, Vice-Rector for Strategy and Development, in response to our question about the background to the launch and the current events that generated the idea. Everything was given for the foundation, the enthusiastic, energetic and despite her young age very experienced former Semmelweis student, national chess team member, the beautiful salon and the possibility of online education, which allows the involvement of a larger number of employees or students," she explained.
The department has been officially established, needs are being assessed, applications can be made via this link, a level assessment will be held in mid-September, after which the group schedule and topics will be drawn up. According to the work program, Wednesday evenings will be the chess salon, where guests from the university's top chess players will be invited on a monthly or bi-monthly basis, as well as university and board of trustees leaders, famous chess players and public figures.
We do not consider competition to be our main task, but to create an opportunity for employees and students to meet and recharge their batteries together, she pointed out. She also highlighted the learning support effect of chess, which is achieved by developing memory, spatial imagination, concentration, focus, strategic thinking, discipline, patience and perseverance.
"These skills, in addition to achieving outstanding academic results, are also essential for excellence in work. In a university where excellence is our watchword, this can absolutely help you achieve your goals," Dr. Éva Szabó Feketéné said.
"The joint, group replay of the sample games, the analysis of the openings and endings are a fantastic learning opportunity for everyone. And learning to think methodically helps us to overcome the difficulties of everyday life," added the vice-rector for strategy, who also considers the exploration of the university's chess history a serious task.
She confirmed that a realistic goal is to participate in next year's championship of the Hungarian University and College Sports Association.
We will certainly be there in some way at the 2024 Budapest Chess Olympiad, either as participants or spectators. A game between Semmelweis University and Judit Polgár is also included in the plans,"
said the vice-rector, adding that Kornélia Várszegi, Director of the Physical Education and Sports Centre, also supports the initiative, as does the Hungarian Chess Federation, which they have already contacted.
Anita Szepesi
Translation: Gábor Kiss
Photo: Attila Kovács/Bálint Barta – Semmelweis University/Envato