Students of Semmelweis University scored one silver and two bronze medals at this year's Hungarian University-College National Championship (MEFOB). More than 100 students from 17 higher education institutions took part in the competition, which was organised by the National University of Public Service, the Hungarian University Sports Federation (MEFS) and the Hungarian Fencing Federation.
Eight students of Semmelweis University participated in the contest held between 11-12 June 2022, featuring numerous junior teams and fencers with a remarkable sports background. The competition started with men's individual epee and women's sabre events, followed by women's epee and men's sabre events, then the team rounds. The women's epee competition resulted in the first medal for Semmelweis, with Lilla Hanzl taking third place. Tamás Urbán also won an individual bronze medal that day, competing in the men's fencing team, who scored a silver medal in the men's sabre team along with Kristóf Nagy and Ádám Máté. Semmelweis University closed the first day of the championship quite successfully, since the institution won medals in every event in which one or more of its students competed.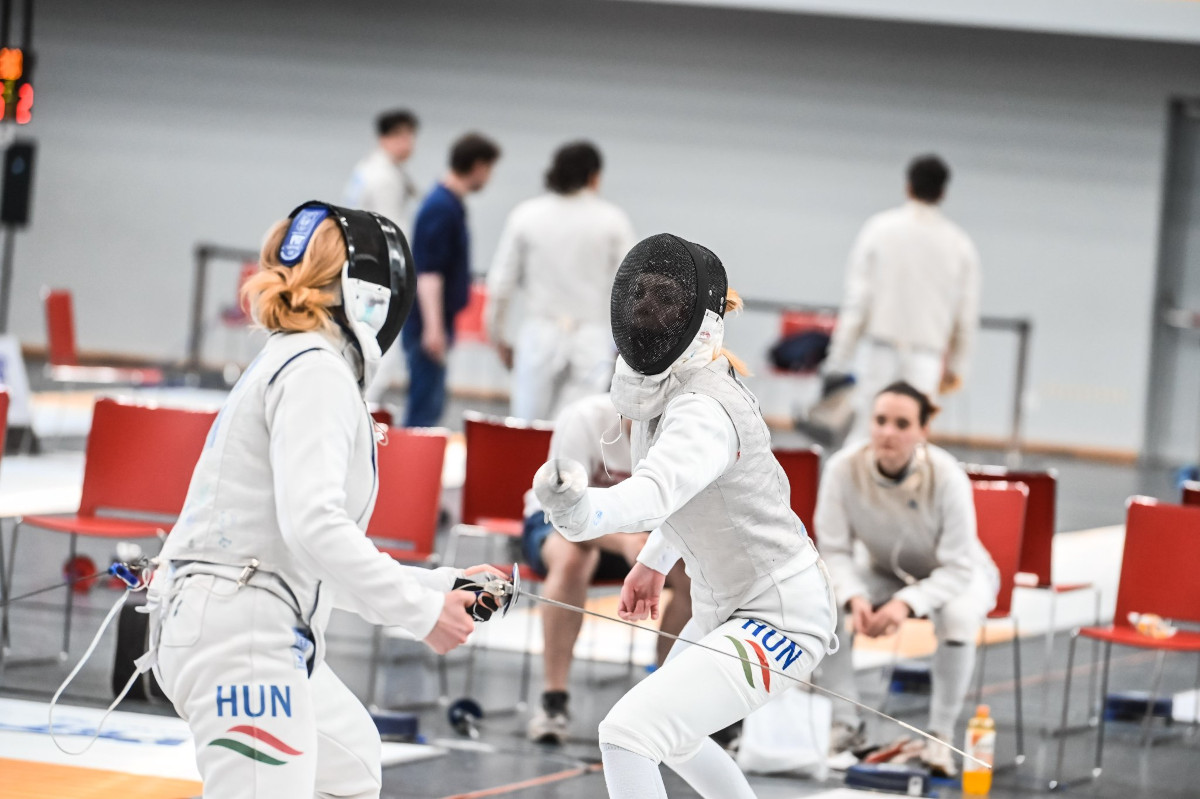 Overall results of the competitors:
Women's individual epee: Lilla Hanzl, 3rd place
Women's individual foil: Ágnes Kis, 9th place
Men's individual foil: Márton Stubnya 12th, Ádám Liptay 14th, Botond Berta 37th place
Men's foil team: Botond Berta, Ádám Liptay and Márton Stubnya, 5th place
Men's individual sabre: Tamás Urbán 3rd, Kristóf Nagy 4th, Ádám Máté 10th place
Men's sabre team: Ádám Máté, Kristóf Nagy and Tamás Urbán, 2nd place
The second day of the competition was all about the foilists. Although they scored no more university medals on this day, the competitors showcased high level of fencing and out of many talented sportsperson, the university foil team finished as fifth.
In the overall competition, the Budapest University of Technology and Economics scored the most points and thus, took the most valuable trophy of the tournament.
Balázs Hiller
Translation: Viktória Kiss
Photo: Dénes Szilágyi – National University of Public Service