Myocarditis provoked by a COVID-19 infection is a fairly rare complication among athletes. In other words, there is no need to worry or use cardiac MRI routinely in asymptomatic cases or cases with mild symptoms, says a study led by experts of Semmelweis University. The milestone discovery was published by the British Journal of Sports Medicine (BJSM), one of the world's leading journals in sports medicine in November this year.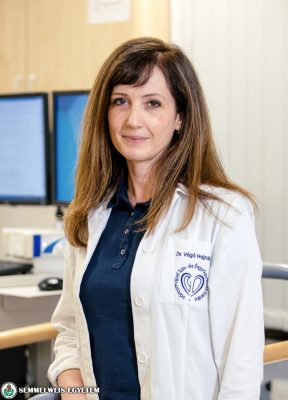 The effects of this viral infection on the cardiovascular system have been studied in a total of 147 athletes aged between 20 and 28 after some articles suggested that COVID-19 was a relatively common cause of myocarditis in patients with mild symptoms or even in asymptomatic patients. The hearts of otherwise healthy athletes were examined with magnetic resonance imaging (MRI). Cardiac MRI is one of the most modern non-invasive procedures for the detection of myocarditis and pericarditis, as it provides accurate tissue information. "It is a highly sensitive method that detects regional abnormalities with the help of late contrast agent accumulation suggestive of myocardial damage. It identifies diffuse involvement as well, which can be quantified using state-of-the-art techniques (T1, T2 mapping) and clarify the diagnosis further," said Dr. Hajnalka Vágó, Associate Professor at Semmelweis University, leader of the Heart MRI Research Group at the Városmajor Heart and Vascular Center, also leader of the present study.
The study analyzed morphological, functional, and tissue-specific data. That showed some – not necessarily pathological – abnormalities in seven athletes (4.7 percent of the cases), and only two patients (1.4 percent) had a clear sign of myocarditis.
It is important to note that the MRI data were compared to a control group of athletes of the same age and gender. As a result of elite sports, the heart adapts and certain parameters change, so it is essential to use a corresponding control group to identify pathological differences. Overall, there was no significant difference between the results of the two groups. Moreover, 14 athletes – who recovered from the disease – underwent cardiac MRI before and after COVID-19 infection as well, showing no difference. "This confirms that although a number of complications may occur, myocarditis triggered by the coronavirus is very rare in athletes," said Dr. Hajnalka Vágó. She added that in cases with moderate symptoms, the T1 values indicating possible myocardial involvement were slightly higher than in asymptomatic patients or those with mild complaints, but the numbers remained below the limit in most cases.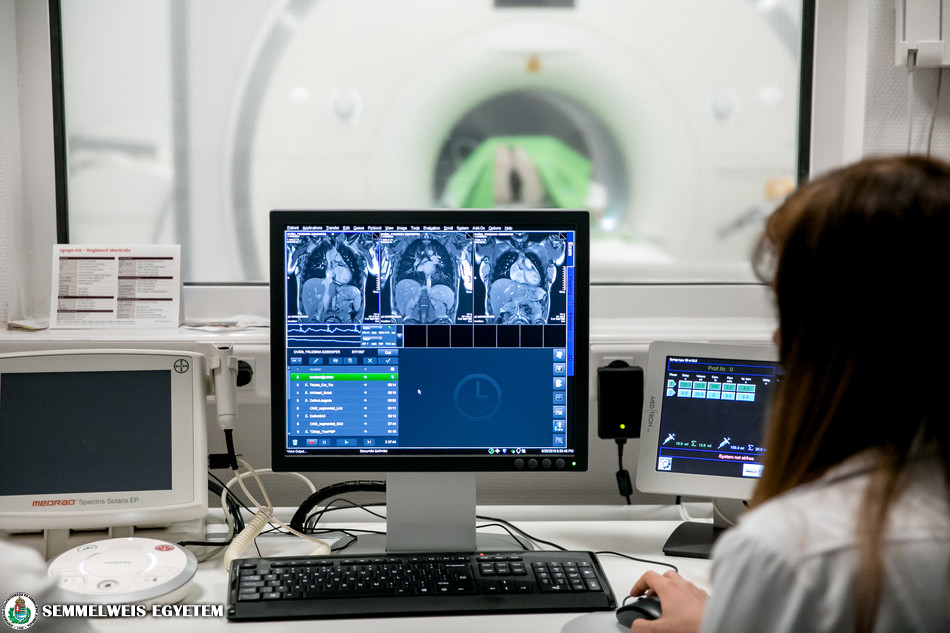 The health status of the athletes involved was monitored for a long time (8 months on average) after their recovery. During this time, it was proved that almost all of them were able to return to their previous sports activities. Of the 122 athletes followed, this represents 120 people, equal to 98.4 percent of the cluster.
"The main message of the study is that thankfully, myocarditis or pericarditis is very rare in these cases. However, the importance of getting vaccinated should not be underestimated – it is recommended for everyone," the research group leader emphasized. She added that based on their findings, in case there are no signs of abnormal processes that suggest myocarditis (such as elevated troponin enzyme levels) in athletes with mild symptoms, routine use of cardiac MRI is not necessarily advisable. In addition to being an expensive and sparse procedure, it adversely affects other patients. "If there is no clinical sign of myocarditis, there is no real added value in doing so, after all," said Dr. Hajnalka Vágó.
According to the leader of the Heart MRI Research Group at the Városmajor Clinic, the institution has many further research projects related to the coronavirus. They examine abnormalities subsequent to the disease via heart ultrasound, analyze cellular and humoral immune response to the infection as well as the COVID-19 vaccines, and operate a post-COVID cardiac ambulace, to help those with chronic symptoms to rule out complications. The institution itself provides sports cardiology care to thousands of athletes each year; it also launched a post-COVID ambulance especially for competitive athletes, where more than six hundred sportsmen have found help to recover already.
Viktória Kiss
Photo: Attila Kovács – Semmelweis University