Clinical characteristics of treatment-resistant depression in adults in Hungary: Real-world evidence from a 7-year-long retrospective data analysis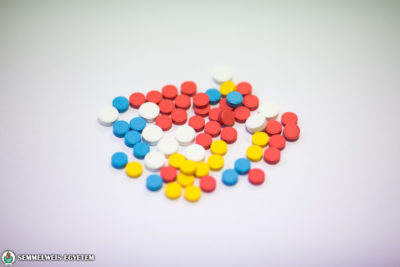 Major depressive disorder (MDD) is one of the most frequently occurring mental health disorders. The treatment modalities of MDD (e.g. psychotherapy, pharmacotherapy or electroconvulsive treatment) are highly effective and pharmacotherapy is considered the most widely used practice in treating MDD. However, a number of MDD patients do not or only partially respond to pharmacotherapy treatment. If the patient does not get better after the administration of adequate doses over an adequate duration of 2 antidepressants, the term treatment-resistant depression (TRD) is used. Patients with TRD have a poorer quality of life and also pose a greater financial burden to the health care system compared to those responding to therapy.
"In our study, we used data from financial claims database of the Hungarian National Health Insurance Fund to analyze the characteristics of a TRD", said dr. Péter Döme, specialist and research fellow of the Department of Psychiatry and Psychotherapy.
Based on the results, they found that the proportion of patients with TRD within the MDD population was approximately 8.3%, which correlates with the estimates of previous studies from other countries using similar methodology. It should be noted that due to the use of specific rating scales measuring clinical response, the rates of TRD may be higher. Furthermore, within the MDD group, Hungarian patients with TRD also have higher risk of mortality than MDD patients responding to treatment.
Clinical characteristics of treatment-resistant depression in adults in Hungary: Real-world evidence from a 7-year-long retrospective data analysis
Péter Döme, Péter Kunovszki , Péter Takács, László Fehér, Tamás Balázs, Károly Dede, Siobhán Mulhern-Haughey, Sébastien Barbreau, Zoltán Rihmer (2021)
PLoS ONE 16(1): e0245510.
https://doi.org/10.1371/journal.pone.0245510