At the long COVID outpatient clinic of the 1st Department of Pediatrics children with persistent symptoms significantly impairing their quality of life 6-8 weeks or even longer after their coronavirus infection will be treated. The condition commonly known as Long COVID syndrome can present a variety of symptoms, which is why many medical professions are involved in patient care.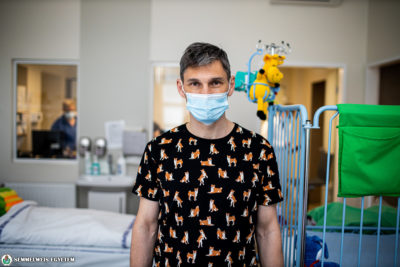 "In the second and third waves, not only did the number of infections increase significantly in Hungary, but more and more children caught the coronavirus. At the Department of Emergency Care of the 1st Department of Pediatrics we have recently found an increase in the number of people who have persistent symptoms that remain for 6-8 weeks or even longer after the infection and significantly impair their quality of life", explained Dr. Péter Krivácsy, Clinical Chief Physician, Head of the Department of Emergency Care of the 1st Department of Pediatrics.
Symptoms can be very diverse: headache, dizziness, feeling of insecurity, fatigue, feeling of discomfort, or even abdominal pain, weight loss, and circulatory problems.
If parents observe even one of these symptoms permanently for four weeks, even one and a half to two months after the infection, it is advisable to see a doctor.
"So far, papers on long COVID syndrome have been published mainly in connection with adults and there is still little data regarding children. However, we felt we needed to deal with the disease because we have been approached with this problem by quite many", pointed out Dr. Péter Krivácsy.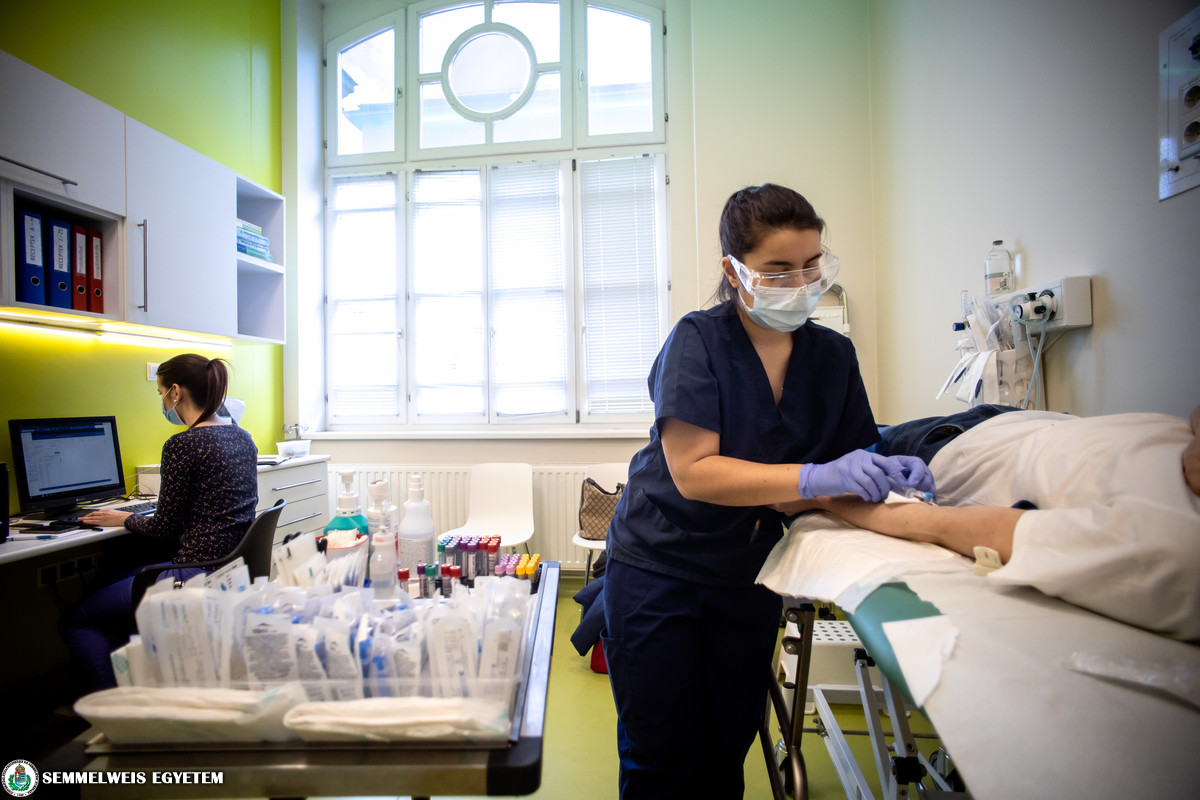 Since the symptoms can be very diverse, a number of medical professionals have been involved: a cardiologist, pulmonologist, gastroenterologist, psychiatrist, and neurologist will also participate in patient care. For each patient, a basic examination consisting of laboratory tests and, in some cases, imaging procedures are performed first, and then other physicians are involved depending on the symptoms. The quality of life of the children and the development of their symptoms are monitored on a monthly basis.
Patients between the ages of 0 and 18 years are admitted, but based on previous experiences, Long COVID syndrome primarily affects schoolchildren and adolescents. The outpatient clinic will be available for two hours a week, on Wednesdays between 8:00 a.m. and 10:00 a.m., but depending on the demand it can be further expanded .

No medical referral is required, and appointment can be booked on the department's website. Patients from all over Hungary can book an appointment at the outpatient clinic.
"So far, we know little about the disease, the time of recovery, the course of the disease and the symptoms also vary widely among those affected. Unfortunately, Long COVID is not like chickenpox that you can easily get to know. It is therefore important to follow up the health of children after coronavirus infection, to monitor for any remaining symptoms and to seek medical advice if necessary", emphasized Dr. Péter Krivácsy.
Ádám Szabó
Photo: Attila Kovács – Semmelweis University
Translation: Katalin Illés-Romhányi