A networking meeting for twin registries of the International Society for Twin Studies (ISTS) was held at the Basic Medical Science Center (EOK) of Semmelweis University, with the participation of around 20 twin researchers from around the world. The meeting, which consisted of networking workshops on various topics, had the goal of building new international collaborations in twin research.
The meeting was opened by ISTS president Jeff Craig, who greeted the participants via video phone from Melbourne, Australia. "I am happy to have this opportunity for researchers to come together and meet, as the forum provides a great opportunity to discuss collaboration and share some tips and tricks for running twin registries," he said. Emphasizing the necessity of collaboration in twin research, he thanked the organizers of the meeting, Dr. Ádám and Dávid Tárnoki, who run the Hungarian Twin Registry and are themselves twins, while being both senior lecturers at the university's Department of Radiology.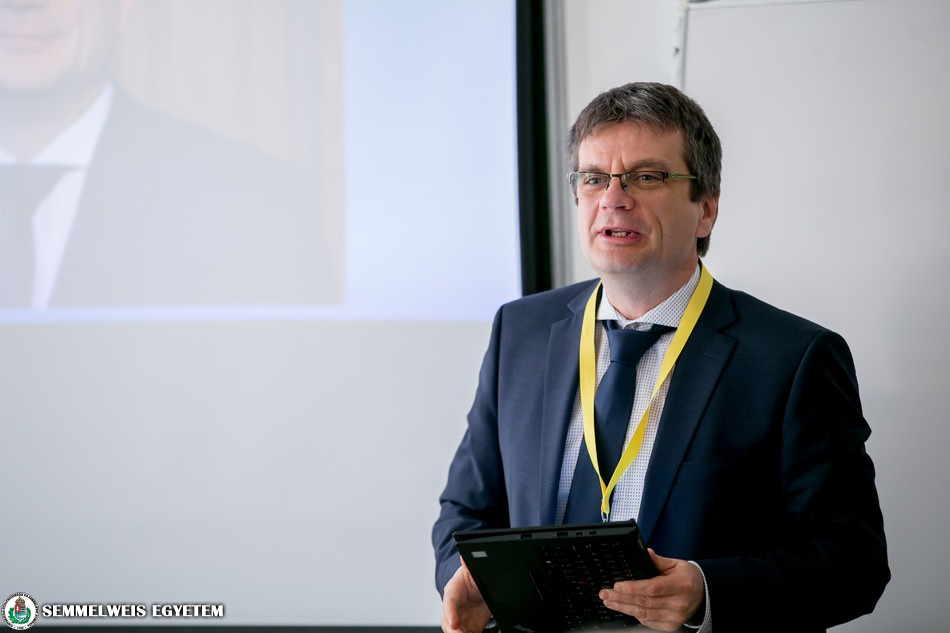 "This conference belongs to a series of events linked to the 250th anniversary of the foundation of Semmelweis University, and it also helps increase the prestige of Semmelweis University in biomedical research," vice-rector for science and innovation Dr. Péter Ferdinandy said, welcoming the participants of the meeting on behalf of the university. He added that Semmelweis is one of most international universities in world, with one-third of its students coming from abroad, representing more than 70 countries, and studying medicine and pharmacy here. "Our vision is to be among the top 100 universities in the most important world university ranking lists, and I hope that this event will also contribute to achieving this goal," he said. He noted that twin research has extraordinary input into genetic and epigenetic research, and wished the participants success in building new international collaborations.
In his welcome remarks, Dr. Marcel Pop, the director of the university's Directorate of International Relations, emphasized the importance of developing personal relations in building successful networks and collaborating on useful and high quality projects. He added that he has worked with the Tárnoki twins for ten years, and the directorate has been involved in organizing the administrative and financial background that has helped them to initiate these kinds of collaborations.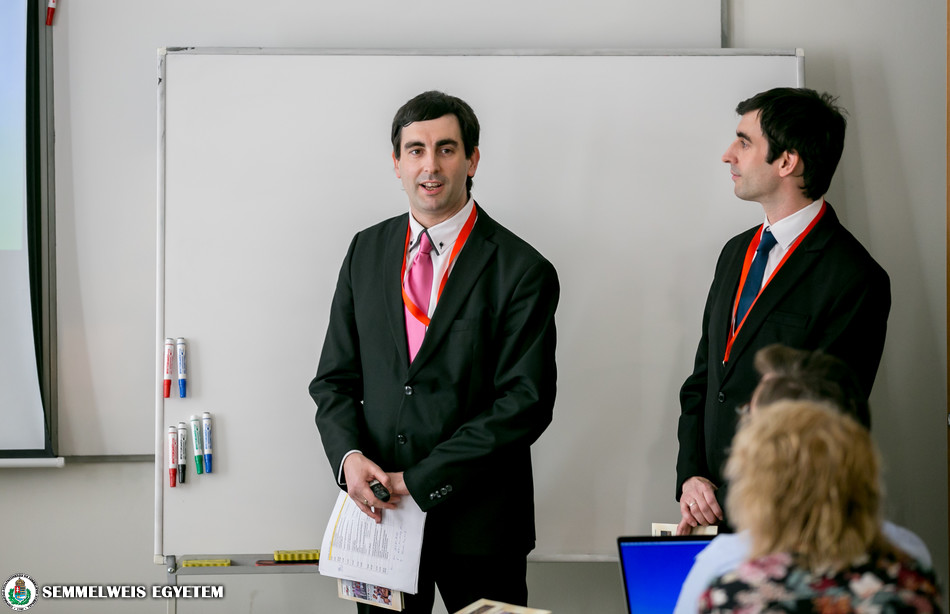 Dr. Ádám Tárnoki noted that the ISTS network currently comprises twin researchers and registries in 28 countries on five continents, with the registries handling the data of almost 1 million twins in total, as well as a very large collection of biospecimens and DNA samples. "Collaboration across countries is very important, for example in the case of novel epigenetic twin studies, which require larger sample sizes, especially when studying twins suffering from rare diseases," he emphasized. He said the forum will hopefully lead to new collaborations in twin studies, either using data that is already available or twin registries partnering on plans to collect new data. With regard to the Hungarian twin registry, he said that it currently includes over 1,000 pairs of twins, but there are plans to send out a mail questionnaire to 120,000 twins later this year, which will likely further boost the registry's data bank.
Tamás Deme
Photo: Attila Kovács – Semmelweis University