Dr.  Mihály Ruppert, ex-student of Students' Scientific Association (TDK) at the Faculty of Health Sciences has been examining the new treatment possibilities for the pathological myocardial hypertrophy and chronic cardiac insufficiency caused by increased pressure load. He was recently given the Pro Scientia gold medal. His supervisor is Dr. Tamás Radovits, docent of Semmelweis University Heart and Vascular Centre. In the first year of the programme the research team of PhD students, Dr. Mihály Ruppert and his mentor were examining the pathological hypertrophy.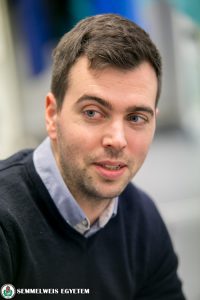 Dr.  Mihály Ruppert, who is a PhD student at the Research Laboratory of Semmelweis University Heart and Vascular Centre, joined the scientific workshop in 2012. He has won the first prize at several conferences, including the 32nd National Scientific Students' Associations Conference, the 9th Frigyes Korányi Science Forum and many other Scientific Students' Associations Conferences at Semmelweis University. He won the first prize of the Rector's Competition in 2014. He was given the Pro Scientia Golden Prize, which is the highest reachable award for university students, in 2017 – said proudly his mentor, Dr. Tamás Radovits. Both of them reckon the active participation in the scientific work, acquiring the different methods, taking part in conferences and changing the way of thinking among the advantages of the program.
Being a 4th year student, Dr. Mihály Ruppert finished the theoretical education but he still had interest in the theoretical subjects and also wanted to take part in research. As he said, the team deals with basic research. However, it is patient oriented and practical. Moreover, his love for cardiology also attracted him to this area. Dr. Tamás Radovits explained that those students get involved into the team who have interest towards science and would like to work in this field in the long run. He also added that at the first meeting it was clear that Dr. Ruppert was dedicated and intent.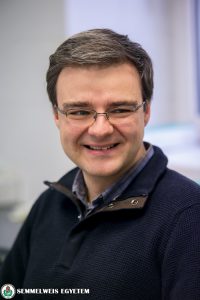 Talent management is especially important for Dr. Radovits, he believes that talented and capable students must be chosen into the Students' Scientific Association program whose approach will be broadened and their commitment to science will be strengthened. Students applying to them can start the concrete research work by the acquisition of new methods and getting to know the topics besides learning several methodologies in a given time that can be 6-12 months. Basically they do experimental research work, mainly work on pet models and deal with in vitro techniques done on biological samples in connection with those models which have clinical relevance – continued the docent.
Dr. Ruppert also added that Students' Scientific Association is a significant possibility for many students: they may achieve success by taking part at national and international conferences or at the Rector's Competition. When the scholarships are being assessed, the results achieved at the Students' Scientific Association have significant role, thanks to this, apart from the research scholarships students can be enlisted in exchange mobility programs – emphasised Dr. Ruppert, who spent 10 months in 2014 in the laboratory of the University of Ruprecht Karls in Heidelberg in the frame of Jellinek Harry Scholarship, where his mentor had also worked earlier. He continued his research work in Germany and wrote first-author publications in journals with international significance. The research work done in Germany also contributed to his success as he could work on his own in a laboratory similar to the one in Hungary. Besides this his mentor continuously supported him. "I could have lost a lot if I had not joined the Students' Scientific Association" said Dr. Mihály Ruppert emphasising that his way of thinking and personality had also changed, he became more precise during the years.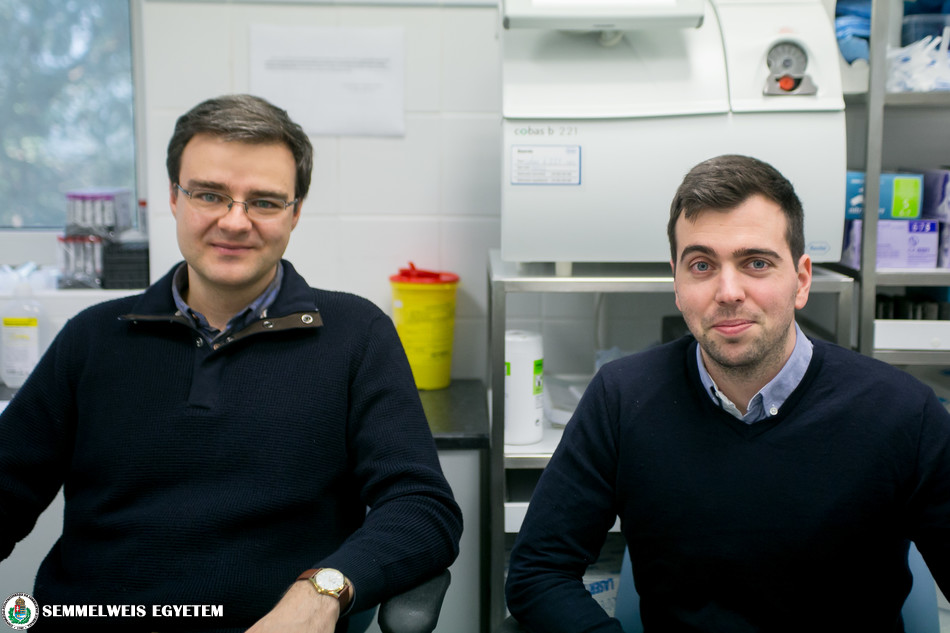 Dr. Mihály Ruppert was also active in research as a PhD student, he has been a supervisor since 2016. He is doing his research work that he started as a member of the Students' Scientific Association, therefore his research work has many significant results – emphasised Dr. Tamás Radovits. In connection with The Heart and Vascular Center his research work, which is also done at the clinic, is evolving – added Dr. Mihály Ruppert. As he said: research has become a part of his life and he would also like to take part in patient care and he would be the happiest if later he could work at the university, in the clinic.
Orsolya Homonnay-Bukovenszki
Photo: Attila Kovács – Semmelweis University
Translation: Edina Szendreiné Nagy