The Directorate for Student Services has been created to facilitate an even more conscious support of students' academic career and to further increase student satisfaction. Director Dr. Bálint Tripolszky, appointed as of 1 September, stressed that their most important tasks include supporting the onboarding of new students, contributing to the development of a conscious strategy to reduce dropout rates and programs aimed at this, as well as coordinating and developing student community life.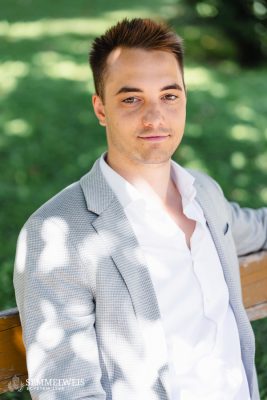 At its April meeting, the Senate of Semmelweis University resolved to create the Directorate for Student Services (HSZI), which began its operation on 1 September. Its head is Dr. Bálint Tripolszky, who had previously led the University's Students' Union (HÖK) for three years until his inauguration as a doctor in June this year. "I will be able to make good use of my experience gained in HÖK in my new role, and just like the work done there was very inspiring for me, I will throw myself into this with all my heart and soul," Dr. Bálint Tripolszky told the Semmelweis News. All this does not mean that the medical profession would take a back seat, as the new leader has already started his GP residency and PhD training at the university.
One of the first tangible achievements of HSZI that students will experience in their everyday lives is the further digitalization of student affairs. "A lot of things are still paper-based, and we will see progress in this area already this year," reminded Dr. Bálint Tripolszky, who mentioned student applications and scholarships as an example, some of which still have to be managed on paper. Once all scholarship opportunities have been digitized, a further goal is to make them all available on a single platform for easier orientation.
The HSZI will be responsible for the further development and promotion of the Semmelweis App, developed by the University to support student life. The aim is to have the application connected to the platforms relevant for students (e.g. Neptun) within a year, enabling them to manage their academic affairs via this channel. The Directorate also aims to redefine the official student communication strategy, taking on the task of coordinating it and ensuring that all messages are delivered in the appropriate training language, be it English, German or Hungarian.
Dr. Bálint Tripolszky outlined that the HSZI has three fundamental tasks, which are all interrelated: student integration and onboarding, reducing student dropout, as well as shaping and evolving student life.
Onboarding activities for incoming students will commence in the next academic year. The Directorate will undertake its full coordination to ensure that within their first 3 to 6 months, first-year students learn about the University's culture, traditions, history, values, community, talent management and self-study opportunities, as well as the academic and administrative responsibilities related to their degree. The Welcome Week, a multi-day event to be held before the start of the academic year, will also facilitate this. A special service package for international students will also be developed, which will offer assistance to Semmelweis freshers coming from abroad with everything from arriving at the airport through finding rent to opening a bank account.
This increases student satisfaction as taking over administrative tasks allows students to spend more time with studying and relaxing. This may ultimately increase the number of international students, which will also facilitate improving the rankings,
added Dr. Bálint Tripolszky.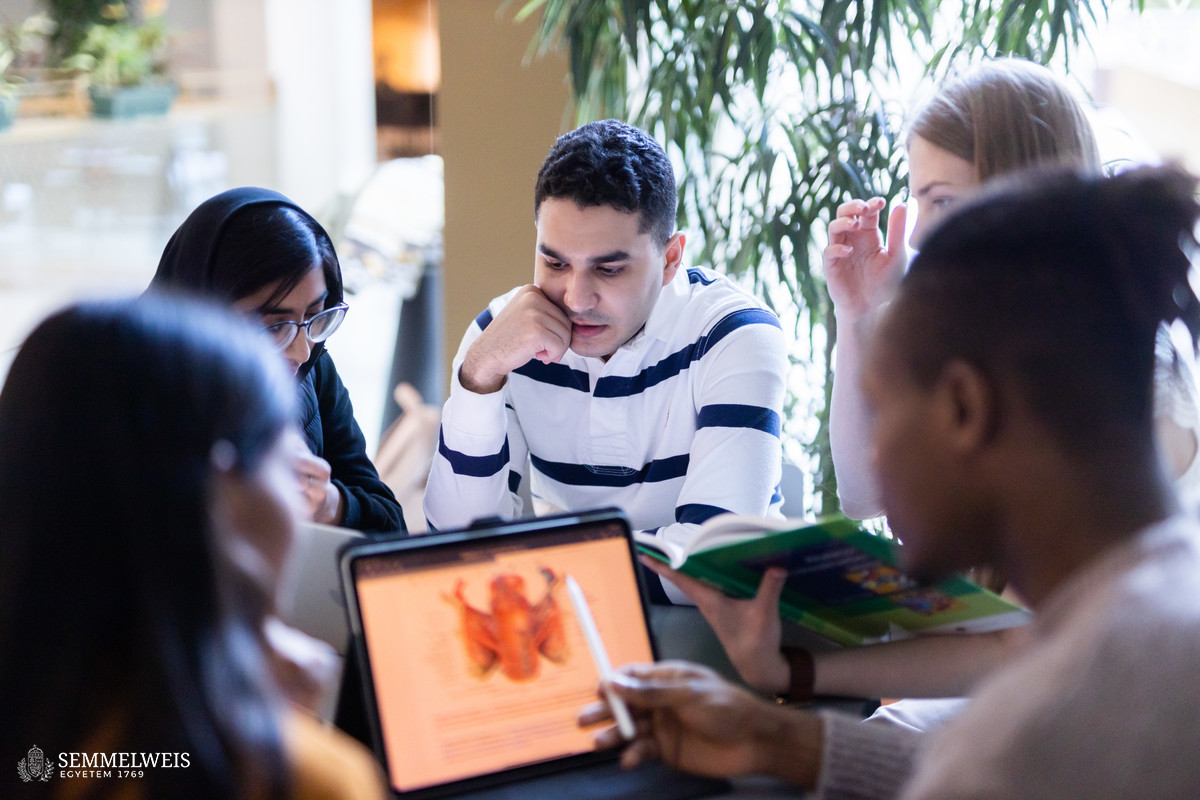 Conscious integration also reduces dropout rates, another major mission of the Directorate. The Director plans to conduct semi-annual surveys on the causes of dropout and to identify the 'sore points', which could provide a proper basis for developing a strategy.
Measures to reduce dropout include developing a system of official exam preparation, operating a community and mental health mentoring network, developing a student career path planning app module, and implementing the vision of a 'caring university'.
The latter, inspired by international examples, means that the university lets students know that it is aware of the challenges they face and intends to assist them.
Improving student experience would also be based on research (needs assessment) undertaken by HSZI, according to which a conscious strategy is needed in this area as well, and that these events should further strengthen the Semmelweis Identity. The new Directorate will also act as a coordinator between student organizations and volunteer groups, for example in order to coordinate student events, but also to support and promote their work in general. The organization of student networking events and the further mingling of Hungarian and international students will be an important task, too. "In close cooperation with the Directorate of Alumni Affairs, we will strengthen the development of the Semmelweis Identity, which can form the basis for the creation of an even more vibrant alumni community," he explained.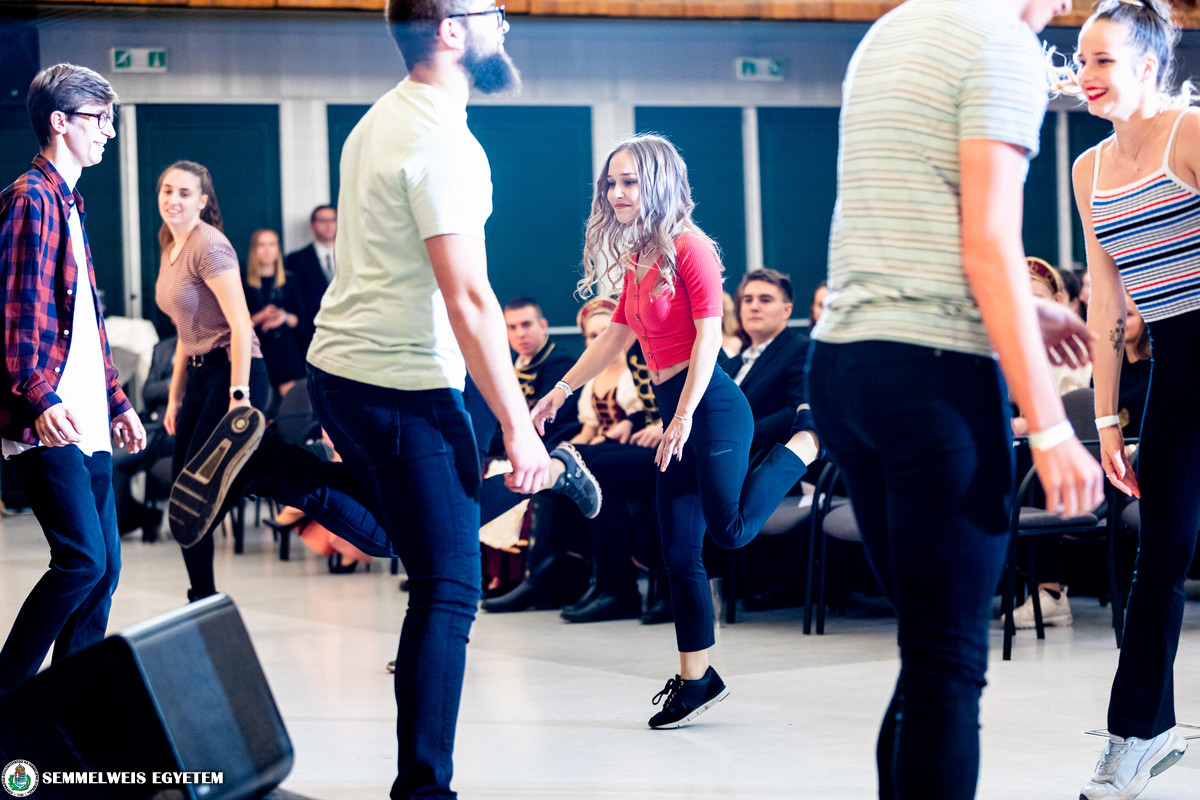 Based on Dr. Bálint Tripolszky's experience, Semmelweis University has always been a very student-centric institution, with a positive attitude towards students in all areas. At the same time, the establishment of the Directorate will create an organization that will bring together and coordinate the student affairs and tasks currently carried out by various departments.
We will see the big picture, so that we can act even more effectively to ensure that our students are committed, happy and satisfied with the university,
concluded Dr. Bálint Tripolszky, emphasizing how delighted he is that Dr. Zsombor Papp and Dr. Félix Takács, who both previously worked alongside him in the HÖK, will join him in the new directorate.
Pálma Dobozi
Photo: Attila Kovács – Semmelweis University
Translation: Judit Szabados-Dőtsch