Dr. Béla Merkely, Rector of Semmelweis University, and Dr. Péter Ferdinandy, Vice-Rector for Science and Innovations have been elected members of the Clinical and Veterinary Section of the Academia Europaea (AE), a body of leading European scientists.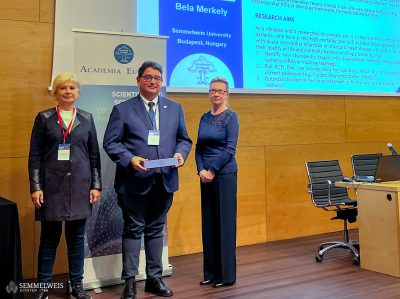 "It is a real honour and privilege to be a member of this prestigious and high-level scientific body, which has more than 4800 members (72 of them Nobel laureates), especially because, in line with the motto of the Society, "building bridges", it has always been our priority to build bridges between international medicine and health science. I consider international cooperation with other universities and scientific societies to be extremely important, because this kind of cooperation serves development. The AE is a leading advisory and scientific decision-making body in the European Union. And for Semmelweis University it is a special opportunity to be involved in the work of the AE. We can now support the decision-making processes not only in Hungary but also in the European Union," Dr. Béla Merkely emphasized.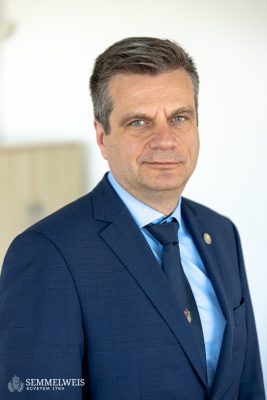 Dr. Péter Ferdinandy said that he was honoured to be accepted as a member of the AE and stressed that active involvement in the AE is a great opportunity to expand the university's international network.
Dr. Péter Hegyi, Director of the SE Centre for Translational Medicine, President of the Clinical Section, which was established six years ago, pointed out that the mission of the Section, which has more than 200 excellent clinicians, remains to strengthen research on the prevention and follow-up of diseases and to develop clinical professional and scientific training, and therefore the Translational Medicine Working Group was established at this year's Board meeting, in which Semmelweis University will now play a prominent role.
The Academia Europaea (Academy of Europe) was founded in 1988. Its activities cover all fields of scientific research, with members drawn from among the most eminent scientists on the continent. It currently has 4500 members across Europe, including 72 Nobel laureates.
Viktória Simon, translation by Rita Kónya
Centre for Translational Medicine