The Hungarian men's national football team has won a gold medal at the Medigames, the world games for doctors and healthcare professionals, organized in Portugal. In the final on 9 July, the Hungarians defeated the Norwegian national team of doctors. Semmelweis University was represented in the team by Dr. Kálmán Benke and Dr. Attila Veréb.
The 41st edition of the Medigames (World Medicine and Health Games) was hosted by Vila Real de Santo Antonio, in the Algarve. Doctors and health workers tested their skills in about twenty sports, from cycling and running to tennis.
In football, more than 30 teams take part each year. This year, 11 teams from all over the world competed in the classic tournament. The Hungarian medical team won five games on the way to the final, four times without conceding a goal.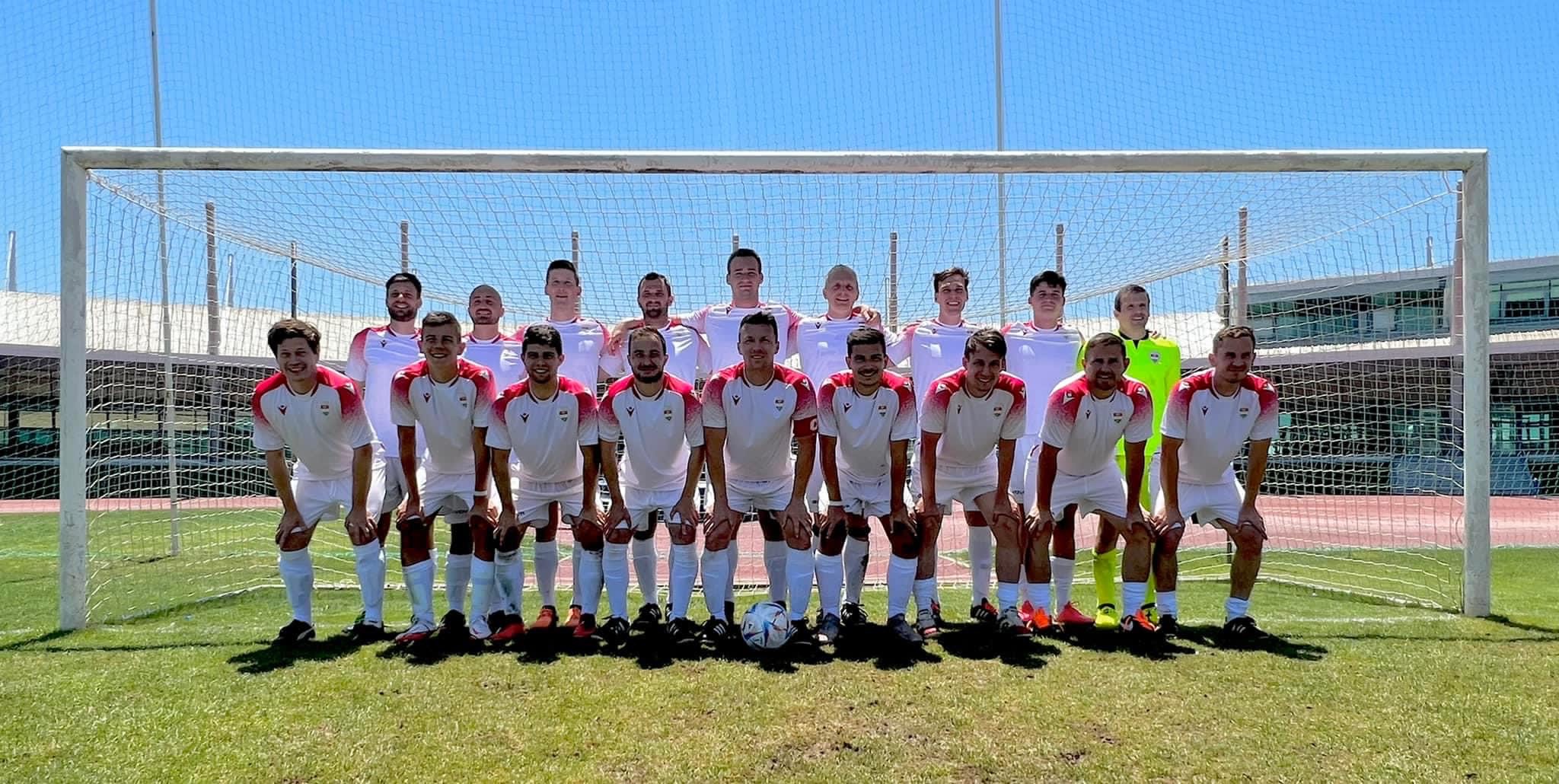 In the Hungarian team, consisting of doctors, medical students and pharmacy students, Semmelweis University was represented by Dr. Kálmán Benke, assistant professor and cardiac surgeon at the Heart and Vascular Center in Városmajor.
"The hardest match was of course the final. The Norwegians took the lead twice, they scored 4 minutes before the end of the match and we managed to equalize 2-2 at the last minute. In the end we won 7-6 on penalties,"
Dr. Kálmán Benke told our website.
The Semmelweis University specialist also said that they could prepare for the World Games with few training sessions and matches, as the team members work in different cities, such as Pécs, Szeged, Budapest and also abroad. Every 2-3 months they participate in tournaments.
The coach of the national team is Dr. Attila Veréb, a dentist, graduated from Semmelweis University in 2001. He told our website that the COVID pandemic has made their preparation very difficult in the last two years, the tournaments were canceled and fewer training sessions and matches could be held, due to the workload of the doctors.
According to the team captain, Dr. Gábor Fazekas, assistant professor at the Department of Vascular Surgery at the University of Pécs (PTE), their success was also due to the fact that several young PTE students joined the team. As he told UnivPécs, four of the medical and pharmacy students are members of the PTE-PEAC, which was promoted to the third tier of Hungarian soccer (NB III) this year.
The Hungarian medical team became world champions in football again after 2004. Gergő Gelencsér (PTE) was chosen as the best player of the tournament.
Results:
Hungary-Brazil 3-0, Hungary-Colombia 5-0, Hungary-Colombia 4-2, Hungary-Secumed (South American team) 2-0, Hungary-Mexico 1-0, Hungary-Norway 2-2 in the final (penalty shoot-out: 7-6).
Members of the Hungarian team:
Péter Somogyi, Kálmán Benke, Boldizsár Altorjay, Dániel Berta, Márk Lukács, Attila Veréb, Ádám Annus, Levente Rácz, Tamás Gyimesi, Iván Kollár, Gergő Gelencsér, Szabolcs Miltner, Balázs Szijártó, József Valóczki, Bálint Gelencsér, Mátyás Belák, Gábor Fazekas, Domonkos Radics. Coach: Attila Veréb
Gábor Kiss
Photo: Facebook page of the national team