At the 49th Medic's Cup held in Pécs from 8-10 April, Semmelweis University triumphed in four categories and won the overall competition as well. The decisive final points were scored by the men's basketball team, which gained a last-second victory against the University of Debrecen, to take the Medic's Cup. In our series of articles, we present the sports teams of the university competing in the event, starting with the men's basketball team that won the tournament.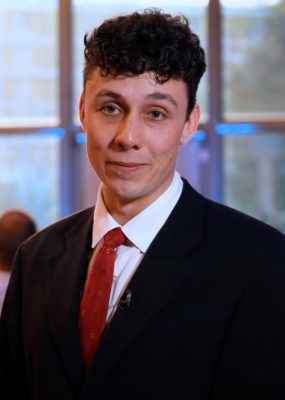 "I didn't think the situation through, I didn't know if the university would win overall. I just wanted to gain a victory, like my teammates. The whole team tried to give their best, and this is the reason for the success," recalled Árpád Jankó, a fourth-year student at the Faculty of General Medicine, whose last-second score won the game for Semmelweis University. "The match against the University of Debrecen was a deciding game, as both teams won their previous matches. We played skillfully, and led for a long time; it was obvious that the team really wanted to win, as we fought for every rebound and everyone gave their best. Nevertheless, Debrecen took the lead at the end, but in the last seconds of the game, we were able to attack. I took the ball at half court, held it for a bit, then I saw my defender was far away, so I made a bold attempt to score – luckily, I made it," he summed up.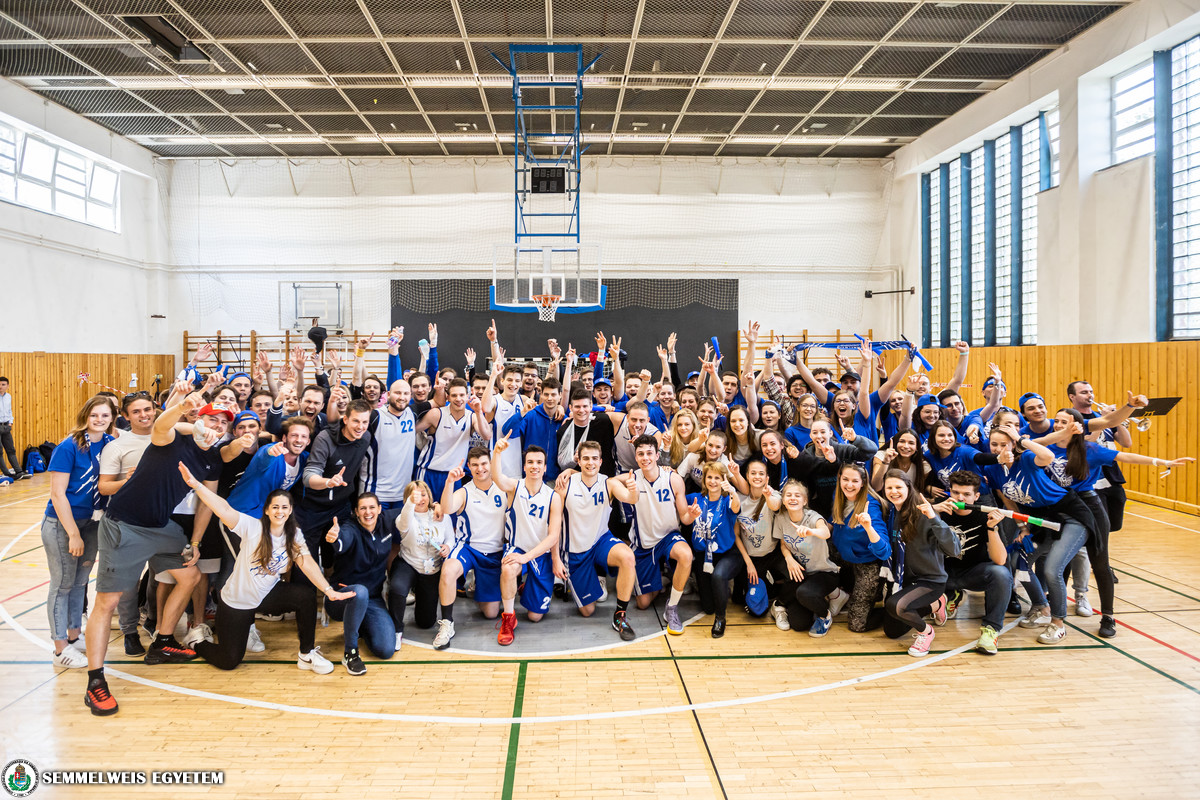 Árpád Jankó started playing basketball at the age of 10; as a high school student, he was taught by Dr. Gergő Merkely at the University of Physical Education in the team Vasas Diana. The player has been a member of the university team since his freshman year, but he has tried another second division team as well. This was his third Medic's Cup with Semmelweis University.
The atmosphere was great. Not only the competitions were exciting, but we also enjoyed the journey there – not to mention the evening parties"
– he highlighted. According to Árpád Jankó, the fact that the team competed in the Hungarian University-College National Championship (MEFOB) for the first time this academic year contributed greatly to their success. "During term time, we play on Mondays; we practically travel all over the country, but the tournament is not only useful due to the matches, but also because the shared experiences bring the team together even more," he said, adding that playing sports has taught him to manage his time efficiently, which is also highly useful for his studies.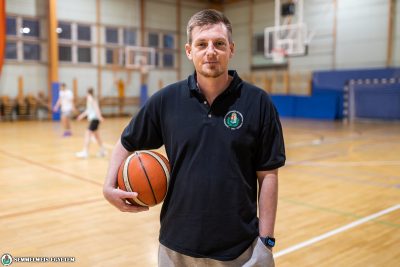 Semmelweis University has had one of the most successful Medic's Cup events of all time, winning four sections among medical and health science students and finishing first overall. The men's team last won the event's basketball tournament more than ten years ago. Miklós Weisz, the coach of the winning team has been leading them since 2011. "In the past years, we usually finished second or third, but we have always played very close games with the University of Debrecen. There have been several occasions when the end result was altered by a last score or in extra time – I'm delighted that we came out victorious this year, after a thrilling finale," he said.
Miklós Weisz considers the team's main strength to be its defence, but the players are also quick, have great starts and are good at finishing close to the plank. "We have a pretty versatile team, with some tall players who are very skilled, and most of them can play in several positions," he said. According to the coach, active leisure time spent playing sports is not only a great way to relax, but also a good complement to studies and a community-builder as well. "Learning comes first in their lives, and of course we take that into account when training," he said, adding that he has never seen a team member having to repeat a semester because of sport, which shows that it is possible to play competitive sports at university without any problems whatsoever.
The men's basketball team has 15 players on the roster, including a foreign student. Tom Schirer is a fourth year dentistry student at Semmelweis, participating in the German program. He is from Frankfurt, and have been playing basketball since he was 4 years old, on a high level. "I'm part of this team since my first year, and it makes me happy to have such a perfect recreation activity after studying at the university all day. Being the only international student wasn't a problem at all; everyone took me in with open arms, so I got acclimated pretty fast," he said.
"We have always had good team chemistry, but since many had a second team, we didn't get the chance to play together as much. That is what changed this year, when we decided to all play together at the MEFOB league. This experience of going through tough games together got us closer and also let us figure out what exactly our roles are in the team. It was hugely rewarding to finally win the Medic's Cup and for all the team to be good friends made it even more special," he added.
Members of the winning team:
Botond Hajdú, 2nd year, ETK
Árpád Jankó, 4th year, ÁOK
Dr. Kirják Gyárfás, graduated, FOK
Kristóf Kórodi, 1st year, ÁOK
Miklós Körmöczi, 4th year, ÁOK
Dániel Molnár, 4th year, ÁOK
Tom Schirer, 4th year, DZ (German dentist)
Máté Tóth, 3rd year, ÁOK
Boldizsár Vámosi, 4th year, ÁOK
Márton Vámosi, 6th year, ÁOK
Coach: Miklós Weisz
Ádám Szabó, Viktória Kiss
Translation: Viktória Kiss
Photo: Bálint Barta – Semmelweis University