What are some of the most common orthopaedic surgeries? What kind of sports can we pursue after a hip replacement? What are the causes of sudden cardiac death in athletes? Who can become a para-athlete? How to set up a home office space? That and other questions will be discussed on the online program of the Semmelweis Health Day on 29th April.  Participants can consult with professionals of the Department of Orthopaedics, Department of Physiotherapy, Department of Sport Medicine and Health Development Centre of Semmelweis University. The event will focus on physical exercises and the diseases of the musculoskeletal system. Semmelweis Health Day offers 21 different presentations, providing an opportunity for consultation and for a short workout after every presentation.
Doctors and physiotherapists will give some insight into how hip replacement procedures are done, how the post-surgery rehabilitation can guarantee a life without musculoskeletal pain. Knee joint pain affects not only the elderly, but also young people, which may be caused by physical inactivity or joint overloading.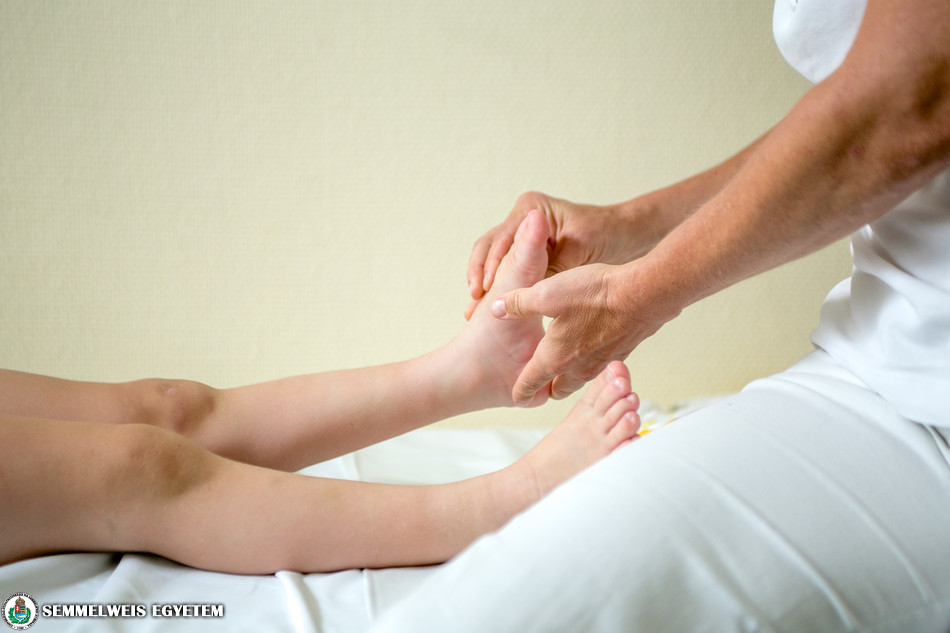 Two presentations will discuss shoulder diseases. Participants can learn about shoulder arthroscopy, a method, that has spread due to the technological development of shoulder surgeries. This surgery involves less pain and patients can recover faster. The physiotherapy of shoulder diseases will be also discussed, showing useful exercises to relieve shoulder pain and other exercises to avoid when having shoulder pain.
Presentations also cover topics as the diagnostic techniques of disabled children, their therapeutic practice, conductive development, orthopaedic surgery and physiotherapy.
In most cases disabilities may be linked to brain damage around birth, which is difficult to detect during infancy.  In order to begin treatment, it's critical to recognize these differences as early as possible. Doctors may often recommend surgery as a solution, where they strive to help parents dispelling preoperational anxiety. More details on this topic will be discussed by professionals during the event.
Health Day will also provide insight into the life of professional athletes. The presentations aim to answer the following questions: Why is sudden cardiac death the most common cause of death in athletes? What is the relation between iron deficiency and performance? What are the consequences of overtraining? This year's program also include talks on parasport, because sport is a universal way to develop and maintain physical, social and mental abilities and is considered to be the last step of rehabilitation. What is parasport about? How can one become a para-athlete? Who can we root for at world championships? All of these questions will be answered on Semmelweis Health Day.
In addition to the presentations and consultations Semmelweis Health Day also encourages everyone to participate in the physical activities of the event, such as physiotherapy, core exercises for preventing waist problems and home office workout.
Orsolya Dávid
Photo: Attila Kovács – Semmelweis University
Translation: Norbert Lukács