Why can COVID-19 cause loss of taste and smell and when does this problem require a more serious medical examination? What can we do about bleeding gums? What does dry mouth can be a symptom of? Why is the jaw popping? What is the role of wisdom teeth? – These topics will also be dealt with at the last event of Semmelweis Health Days organized on 27 May. Participation in the online program is free, but a pre-registration is required.
At the event organized on 27 May, the Faculty of Dentistry of Semmelweis University as well as the Department of Otorhinolaryngology, Head and Neck Surgery will provide a total of twelve presentations and related consultation opportunities. With the help of the presentations, those interested can learn about a telephone application that allows them to improve their oral hygiene habits in their own homes safely, without personal contact, even during the current epidemiological situation.
In the course of the presentations, the causes of sleep apnea will be discussed, also the role that anatomical abnormalities of the oral cavity and pharynx may play in this disease. Typical symptoms include loud snoring, pauses in breathing during sleeping, and daytime somnolence.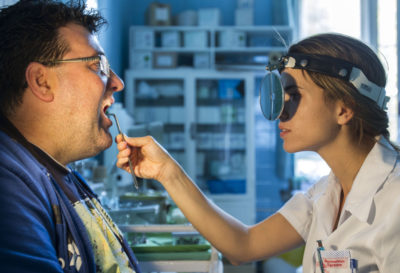 Several presentations will focus on cancers of the oral cavity, as the number of people affected by the disease is rising worldwide today. According to the World Health Organization (WHO), Hungary ranks first in Europe and third in the world in terms of the incidence of this type of disease. In Hungary, twice as many people die of cancer in the oral cavity each year than in traffic accidents. In addition to smoking and alcoholism, HPV can also be a causing factor of the disease.
In addition to this, there will be a presentation focusing on bleeding gums, which is considered to be endemic of our time. The presentation reveals what leads to the loosening of our teeth and how to prevent periodontal disease.
The taste and smell disorder caused by COVID-19 has been a concern for many patients in the recent past. The scientific presentation of the Department of Otorhinolaryngology, Head and Neck Surgery will also discuss in which cases a physician should be consulted with this problem, where the patients concerned are cared for, and what examinations patients should undergo in order to have an accurate diagnosis and also for possible therapies.
At the event, those interested may also receive useful information about children's teeth: from deciduous teeth to permanent teeth. The presentation will guide participants through the process of tooth development and tooth eruption. It will also focus on what prevention strategies professionals use for deciduous and permanent teeth at what age, or what therapies they apply, if necessary.
During the event, personalized nutrition and lifestyle counseling will also be offered by the Health Development Center.
Eszter Csatári-Földváry
Photo: Attila Kovács – Semmelweis University
Translation: Katalin Illés-Romhányi