CORVOS, a European joint doctorate programme in immunology and infectious disease, has officially started with the participation of Semmelweis University. The university's 3rd Department of Internal Medicine will conduct translational research related to rare diseases within the programme, which forms a part of the Marie Sklodowska-Curie Actions and is funded by the EU's Horizon 2020 project. PhD students will be able to apply for the remaining positions in March on the
program's website
.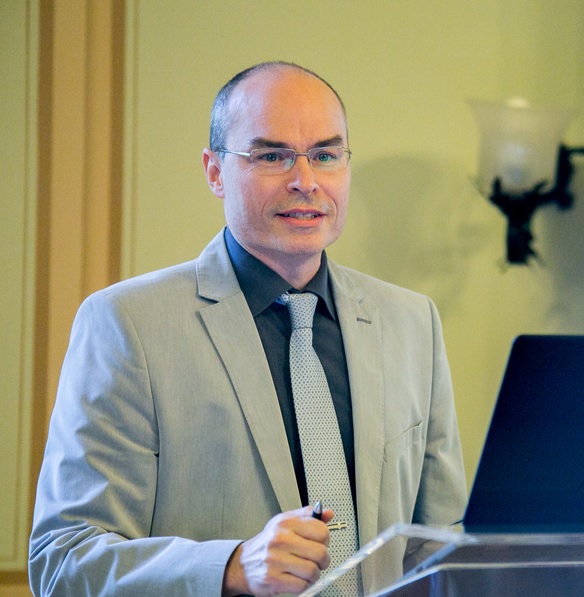 Research in the Complement Diagnostic Laboratory at Semmelweis University's 3rd Department of Internal Medicine is focused on complement biomarkers in infectious complications of rare diseases. "The translational research that will be carried out as part of the CORVOS project aims to develop novel markers to help identify opportunistic infections after stem cell therapy, or to follow disease course in septic patients or subjects with Mycobacterium infections," said Dr. Zoltán Prohászka, who is participating in the project as the head of the university laboratory. The final goal of the project is to commercialize the technology and methods applied for these measurements, he added.
CORVOS is a pan-European doctoral and research training programme that enables intersectoral research together with the transfer and exploitation of knowledge required to develop diagnostic and treatment options to save millions of lives currently lost to opportunistic infections. Participating in the initiative are 10 European universities from 10 countries, 3 biomedical companies, 2 research institutes and 3 hospitals, encompassing a total of 15 research projects that PhD students can apply to join. CORVOS comprises a three-year interdisciplinary doctoral programme including cross-sectoral research secondments (stays abroad) at the participating universities and institutions, and training in transferable skills. 

CORVOS – an acronym for Complement Regulation and Variations in Opportunistic Infections – was approved in May 2019 as an Innovative Training Network within the Marie Sklodowska-Curie Actions, financed by the Horizon 2020 project of the European Commission. The European Union has provided EUR 4.1 million for the programme, which will be coordinated by the Medical University of Innsbruck.
CORVOS will educate 15 PhD students to fill the current scientific gap in the understanding of the role of complement in opportunistic infections. Semmelweis University is participating in two research projects within the programme, one where it will be the main university of a selected PhD candidate and one where a researcher from the Medical University of Innsbruck will spend six months researching at Semmelweis, Dr. Prohászka noted. A German PhD student has been selected to complete the program at Semmelweis, while a student from the United Arab Emirates will be the one to spend six months as a visiting researcher, he added. In both cases, the successful graduates will receive dual PhD degrees issued by Semmelweis University and by the Medical University of Innsbruck.
Eleven out of the 15 PhD positions were advertised in autumn 2019, with 216 applications submitted from 16 countries around the world, and the 10 candidates selected so far representing nations such as the United States, Columbia and China. The project officially started in December, with a kick-off meeting and celebration in Obergurgl, Austria, held in early January. The first scientific projects will start in March, which is also the deadline for submitting applications for the last four positions available.
Tamás Deme
Photo/illustration: Attila Kovács – Semmelweis University