Stronger integration of international students into university life, treating students as partners, close cooperation with their representative organizations, and strengthening ties with alumni – these are some of the main goals of Dr. Alán Alpár. The university's vice-rector for international studies – who heads the new Center of Education of International Studies unit – believes it is key to uphold the high quality of education. He also noted that in this anniversary year, more international students than ever before have enrolled at Semmelweis University.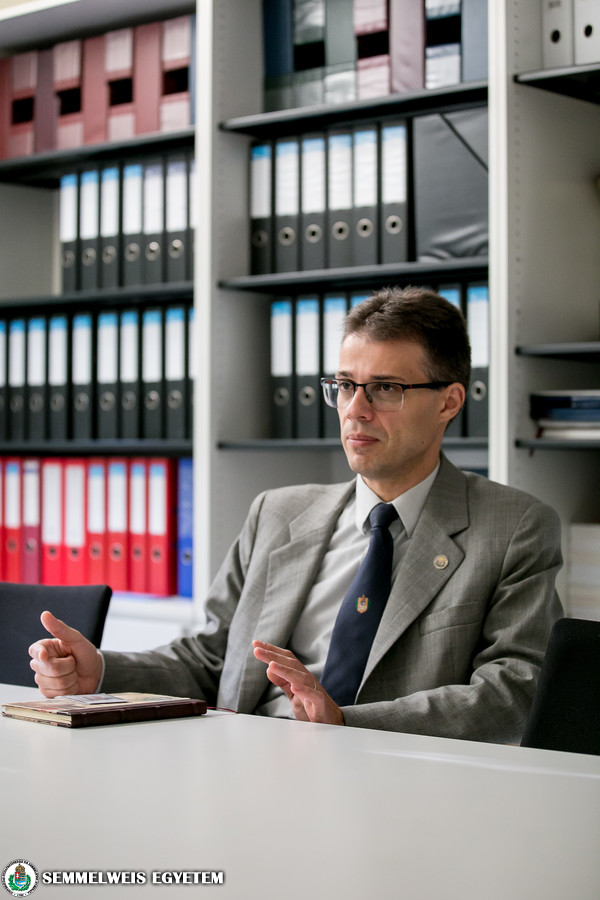 With the establishment of the Center of Education of International Studies (CEIS) the unified management of issues related to those enrolled in the English and German-language programs has been realized, emphasized Dr. Alán Alpár, vice-rector for international studies and the head of the CEIS. The Senate of Semmelweis University decided in July to create a new organizational unit on the basis of the previous Foreign Students' Secretariat, but encompassing a wider range of responsibilities. The new center handles the oversight of the English and German-language programs at the Faculty of Medicine and the Faculty of Dentistry, the English program of the Faculty of Pharmaceutical Sciences (GYTK) – which is led by Dr. Miklós Csala via the Directorate of International Studies –, the English-language programs of the Faculty of Health Sciences, as well as the German-language program of the GYTK.
In addition to issues relating to enrollment and studies, a new task is the integration of international students into university life, said Dr. Alpár. One of the planned means of doing this is organizing joint courses in scientific topics that go beyond the curriculum, the vice-rector noted, listing lifestyle questions, network research and bioethics as some examples. Plans also include holding joint cultural and sports events. Dr. Alpár emphasized that they are very open to suggestions from student organizations, as he regards treating students as partners, being open to them a key issue. A good example of this was the implementation of curriculum reform, which was preceded by a vote among international students, where more than 85% of them supported a curriculum built on practice-oriented blocks.
The vice-rector also noted that the current 250th anniversary year started at Semmelweis University with more international students than ever. Traditionally, about five-six times as many students apply for the German-language program than available spots, and interest is also several times higher for the English program than available capacities.
Among those taking part in the German-language program, many students continue their studies in Germany from their third year, for which they have to pass a basic exam there. Semmelweis University students pass this exam at an exceptionally high rate, Dr. Alpár noted. English-language students come from around 60-70 countries around the world, and the system of supplementary exams is different in each country, but feedback indicates that Semmelweis students also pass these exams at a very high rate.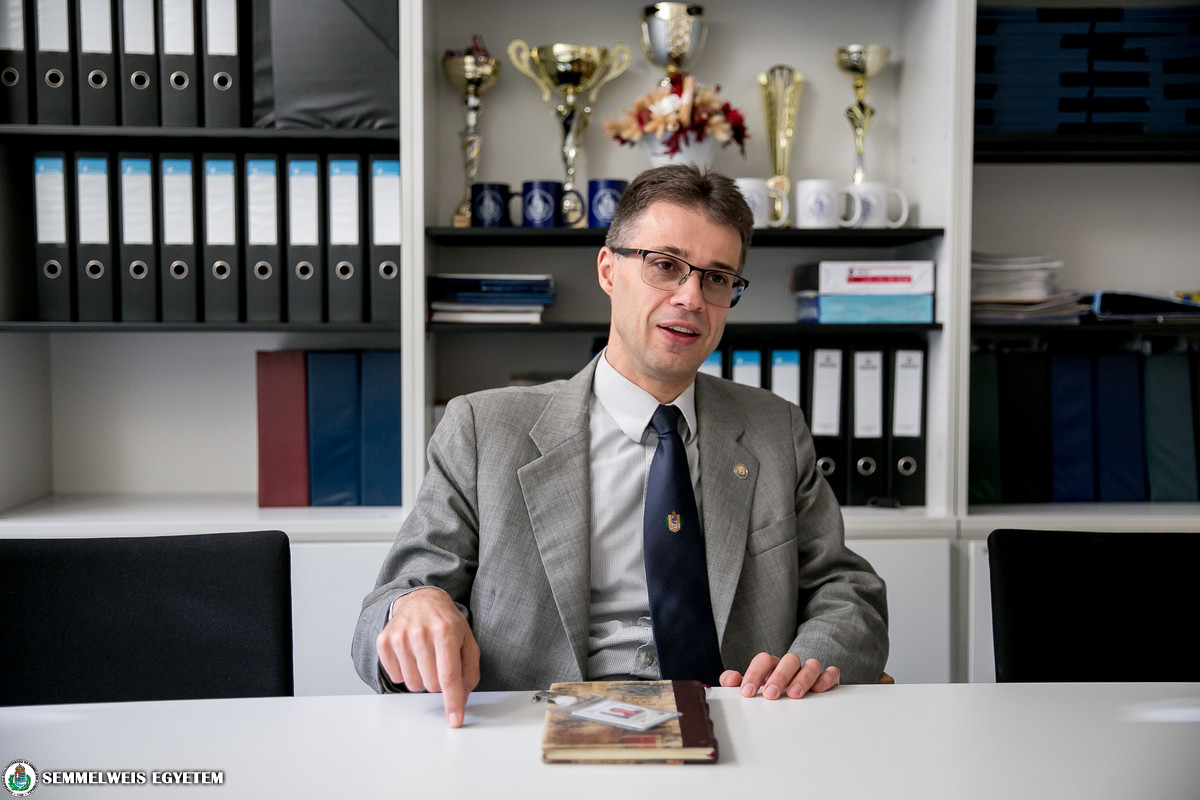 All of the above indicate that a Semmelweis diploma is very strong on an international level as well, and in order to maintain this quality it is also important to continuously develop human resources, in addition to the rising number of students, he stressed. As one of its first initiatives, CEIS invited members of every department to apply for German specialized language training, in order to boost the number of lecturers at German programs. More than 100 people have signed up so far for this training, which is financed by the university and takes place within working hours.
The vice-rector also highlighted the fact that through international students, the names of Semmelweis University and Hungary are represented all over the world. Confidence toward the university is strongly indicated in that many leading professionals abroad (e.g. hospital directors, rectors) send their children here to study. Dr. Alpár feels it also highly important to strengthen the alumni network and among international students as well. With a stronger alumni community the university's international representation will be stronger as well, which – due to questionnaires on reputation – has also an effect on the university's rankings.
Dr. Alán Alpár, who teaches himself in both English and German as a professor of the Department of Anatomy, Histology and Embryology, returned to Hungary in 2013 from Sweden, and has been among others responsible for the department's German-language program since then. Since 2015, he has been a member of the university body overseeing its German-language program. With regard to his personal motivations, he called it an honor to join the university's highly dynamic leadership. As international students study at the department for several semesters, he has developed a good understanding of their training, their issues, and he has always considered foreign-language teaching as a serious professional challenge and an invigorating task. He regards his new role as an important mission, as through international students the university can be represented throughout the world.
The CEIS recently also introduced its work at a forum held in the Semmelweis Salon.
Pálma Dobozi
Translation: Tamás Deme
Photo: Attila Kovács – Semmelweis University