"He showed endless motivation and had an endless love of science that he expressed all the time," said vice-rector Dr. Péter Ferdinandy about Dr. József Knoll, the developer of deprenyl who died last year, at a scientific symposium held in his honor. Former co-workers of Dr. Knoll and other deprenyl researchers spoke at the conference about the significance of his scientific achievements and the new possible uses of the chemical compound he discovered.
Dr. József Knoll, the professor emeritus of Semmelweis University who led the Department of Pharmacology and Pharmacotherapy for 30 years, and who developed the most widely-used Hungarian drug deprenyl, also called selegiline, passed away in April 2018 at the age of 93. A scientific conference titled "The future of deprenyl in pharmacotherapy" was held in the Semmelweis Salon where they commemorated Dr. Knoll's life and career, with vice-rector for science and innovation Dr. Péter Ferdinandy, the current head of the Department of Pharmacology and Pharmacotherapy, made the opening remarks. In his introduction, he pointed out that deprenyl is currently on the market in over 60 countries for several indications, including Parkinson's disease and depression, and has made and continues to make life easier for millions of patients, while its further possible uses are currently being studied.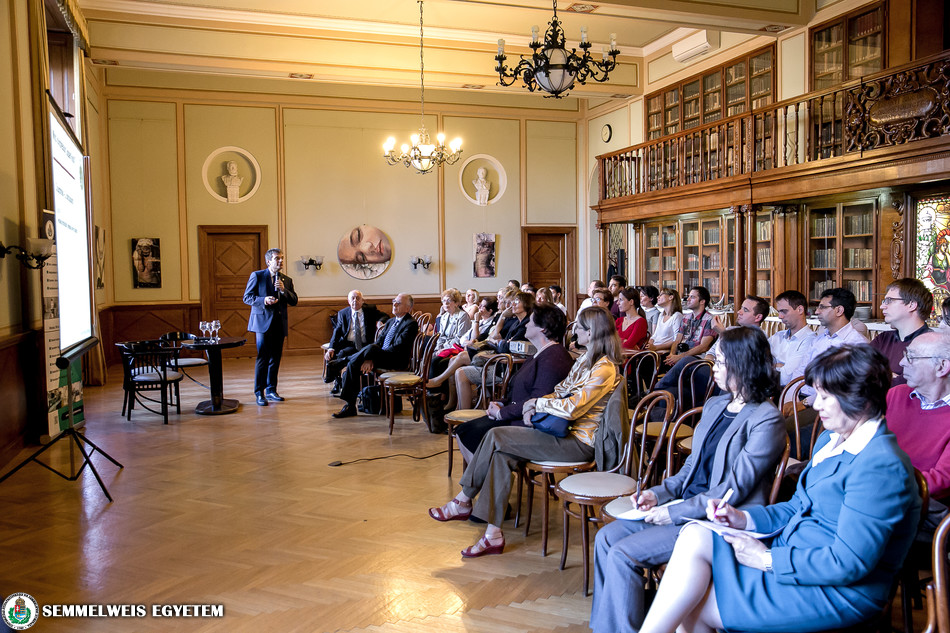 Recalling some of his personal experiences with Dr. Knoll, Dr. Ferdinandy said that as he got to know him better, he found three surprising things. "When I first met him he was in his late 80s but showed endless motivation, looked young, and he had endless love of science that he expressed all the time," the vice-rector noted. The second surprise was that he was Holocaust survivor and lost all of his family in the war, but despite this he was always full of positive energy, proving that this comes from inside you, not from surroundings. Third, he worked all his life in his homeland of Hungary, and even at 90, he achieved breakthrough scientific results that have led to new patents, and lots of new projects have been started from these new discoveries of new indications of deprenyl, said Dr. Ferdinandy.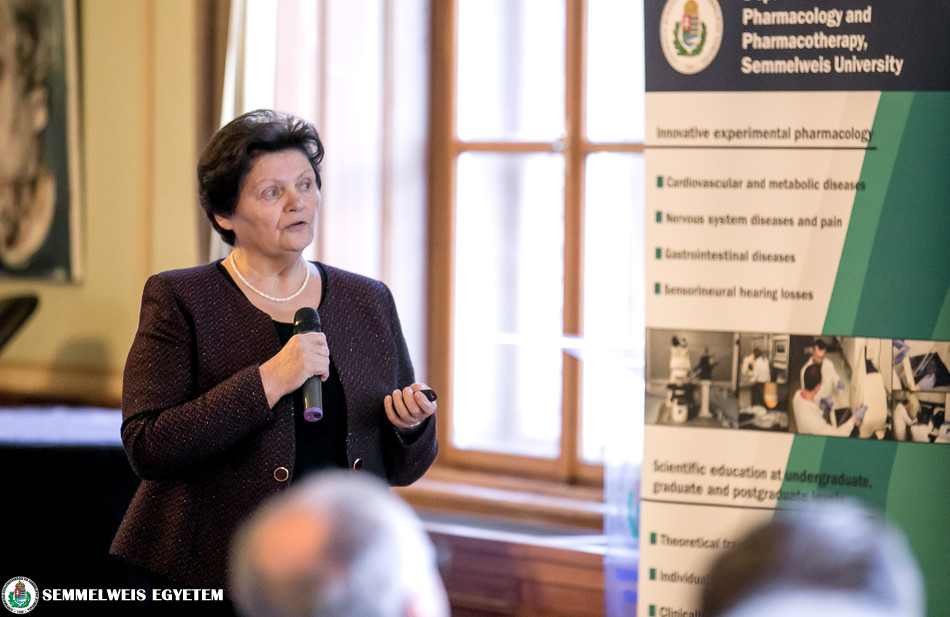 In her presentation, Dr. Ildikó Miklya, an associate professor at the Department of Pharmacology and Pharmacotherapy and Dr. Knoll's long-time collaborator, presented the major milestones in the history of deprenyl research. She recounted how in the beginning, starting in the 1960s, Dr. József Knoll and his team designed and synthesized the deprenyl compound and how the first studies showed its significant antidepressant effects, followed by would-wide use in treating Parkinson's disease. In the next period, from 1979­–1994, studies showed additional uses for it, such as its enhancing effects on the brain, improving physical and cognitive functions that improve the quality of life and thus can have a life prolonging effect. It was also at this time that the drug's beneficial effect in treating Alzheimer's was confirmed. In the 1990s, several derived compounds were designed, including around 70 synthesized by Japan's Fujimoto Pharma Corporation. Other studies showed its neuroprotective effects, and the first transdermal antidepressant patch was developed. In the years since 2010, including at present, the anti-aging effects of deprenyl continue to be investigated further, as well as the tumor manifestation suppressing effects of enhancer substances. Although Dr. Knoll developed deprenyl more than 50 years ago, scientific interest in it continues, and novel indications continue to be investigated constantly, said Dr. Miklya.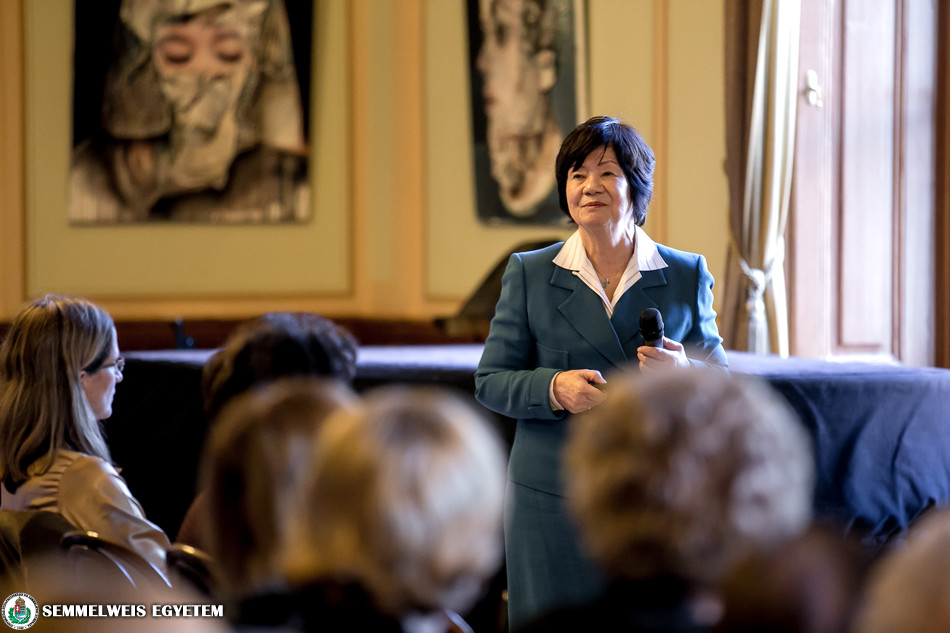 Two international guests also held presentations at the symposium: representing Fujimoto Pharma, Shizuko Muraoka talked about the deprenyl story in Japan and the history of the company's cooperation with Dr. Knoll, while Fabio Di Lisaa researcher from Padua, Italy, spoke about the drug's relevance in diseases of cardiac and skeletal muscles. Dr. Dóra Zelena from the University of Pécs held a presentation on the effect of enhancers like deprenyl on stress, and Dr. Ferdinandy touched upon its relationship to obesity. Two other presenters represented Semmelweis University: Dr. Kornélia Baghy, a researcher at the 1st Department of Pathology and Experimental Cancer Research, and Dr. László Hársing, Jr., a scientific advisor at the pharmacology department: the former talked about the tumor-manifestation suppressing effect of deprenyl, while the latter's presentation was about neurotransmission activity enhancer mechanisms.
Tamás Deme
Photo: Attila Kovács – Semmelweis University