Registration is now open for the October event of the Semmelweis Health Days series, where visitors will be able to get a personalized body composition analysis, receive dieting advice, experience an old-age simulation, and take part in discussions on family planning as well as interactive programs on newborn care, among others. The event is free, but the small-group workshops require prior registration on the
semmelweis.hu/250
website.
The free event organized by the Faculty of Health Sciences (ETK) of the 250-year-old Semmelweis University on Friday, October 4, will include more than 50 different types of lectures, workshops and interactive programs on everyday topics related to maintaining health. Regarding the event's program, the faculty's dean Dr. Zoltán Zsolt Nagy said its main mission is educating the public about health consciousness. "This is one of the most important tasks of the health care of the 21st century, since most of the widespread diseases behind the leading causes of death can be screened, prevented, or at least treated in time with the right lifestyle, the early detection of symptoms and the recognition of risk factors," he pointed out.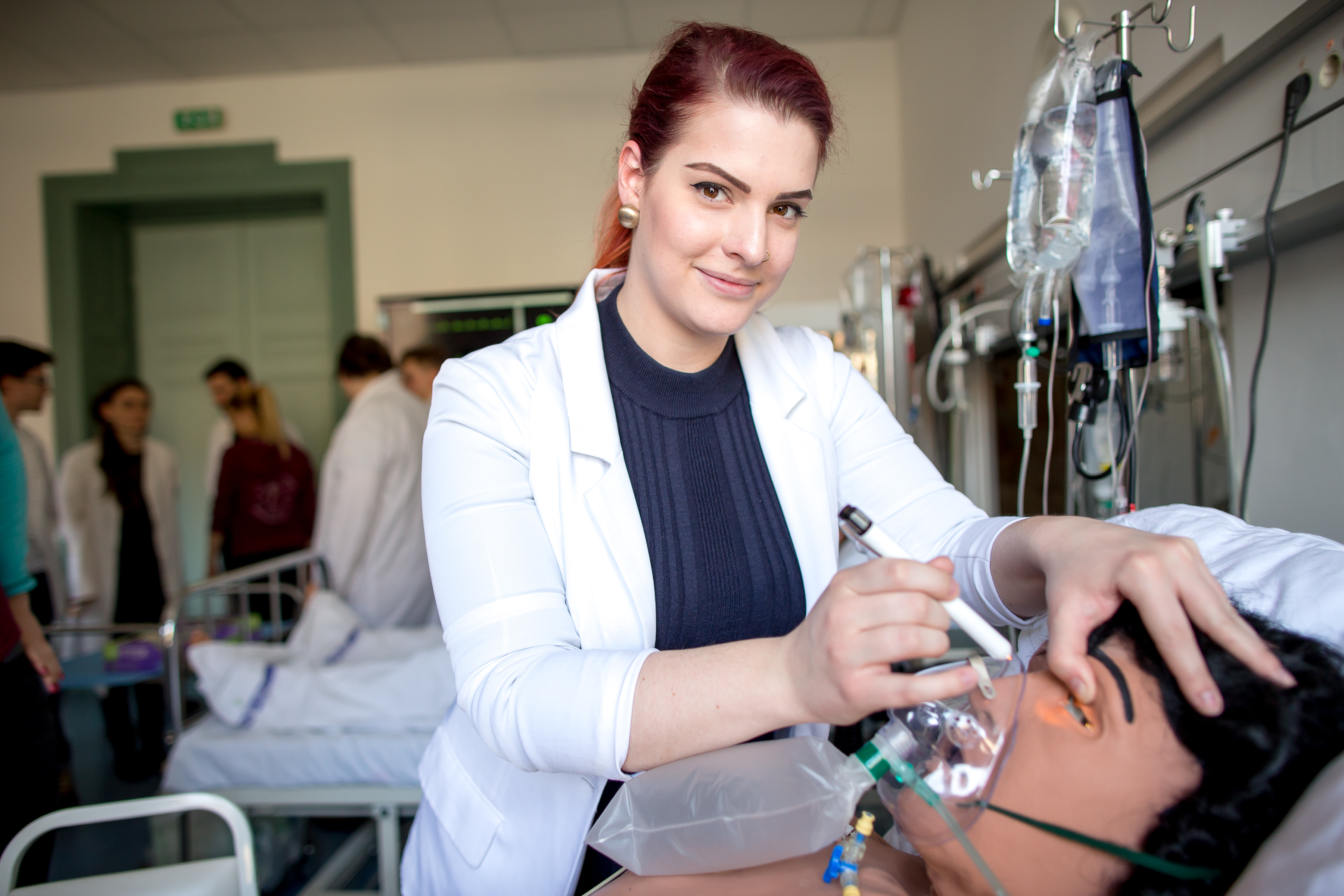 Several current topics will be discussed at the event, including a healthy diet, preventing locomotor system diseases and avoiding addiction. The practical solutions of stress management will also be addressed, there will be an opportunity for visitors to use a so-called old-age simulator to experience what it is like to walk, move around, hear and see as an old person, while other important issues covered will be vision problems caused by type-2 diabetes or cataracts, their conservative and surgical treatment options, and the correct way for children and adults to use contact lenses.
In putting together the program, the staff of the Faculty of Health Sciences placed great emphasis on family planning, as well as the health of children. Dávid Szél, assistant lecturer at the Department of Applied Psychology of the Faculty of Health Sciences and author of the Apapara blog and book on becoming a father will hold an interactive presentation on being a father in the 21st century, prospective and new parents will receive practical tips on taking care of the newborn, and ways of preventing child injuries will also be discussed. For lower-grade children, there will also be joint posture exercises held in the afternoon. During the event, visitors will be able to test their own abilities: using a baby simulator they can try out what it is like to examine a patient, while braver ones can also sign up for a first-aid competition.
Semmelweis Health Days, the free event series of the 250-year-old university that will span 10 months and include screenings and patient education programs, offers interesting presentations, lectures and workshops for every member of the family. The events will be held every month from September 2019 to June 2020, five on Fridays and five on Saturdays.
The detailed programs of the events will be available on the semmelweis.hu/250 website, by clicking on the "Semmelweis Egészség Napok" tab (in Hungarian), while the main events to be available in English will be listed on the Semmelweis Health Days page of the semmelweis.hu/250/en English website.
Date: Friday, October 4, 3–8 p.m.
Location: Semmelweis University, Faculty of Health Sciences (1088 Budapest, Vas u. 17.)
Zsófia Haszon-Nagy
Translation: Tamás Deme
Photo (illustration): Attila Kovács – Semmelweis University