The number of patients who have received a liver transplantation in Hungary has reached 1000, with the successful procedure performed at Semmelweis University's Department of Transplantation and Surgery saving the life of an end-stage, 61-year-old female patient suffering from liver cirrhosis. Rector Dr. Béla Merkely noted at the press conference that the university's transplantation activity is excellent even on a European level, with the further goal being for the university to be among the top three in all so-called solid organ transplants, and being number one in one organ within five years.
"We have performed a liver transplantation on the 1000th patient, and the procedure was a success," announced rector Dr. Béla Merkely at a press conference. The rector noted that Semmelweis University is one of the biggest transplantation provider, research and teaching institution even on a European level.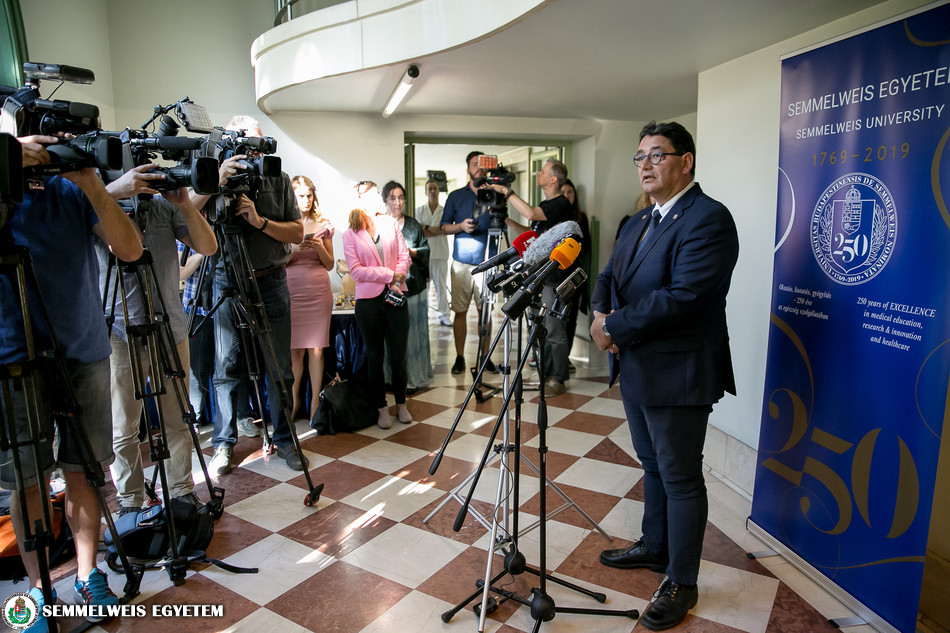 He pointed out that there were a record 505 organ transplants in Hungary last year, of which 327 were carried out at Semmelweis University. Last year more than 160 kidney, more than 80 liver and close to 60 heart transplants were performed at the university's departments. This is notable even in a European comparison, with Semmelweis placing second in heart transplants and fourth and fifth in kidney and liver transplants. The goal is for the university to be among the top three in all so-called solid organ (heart, kidney, liver, lung, pancreas) transplants, and being number one in one organ within five years, said Dr. Béla Merkely, emphasizing that this is all in the interest of patients, since this gives them an opportunity to lead a quality life.
The rector also pointed out that transplantations are very complex health care procedures that require the highest professional quality and the best technology, and which cannot be conducted without the patient care, education and research activity that is done at the university. Each transplantation requires the collaborative work of around 100 doctors and professionals, he noted. The university's departments carry out the aftercare of some 3500 transplant patients in order to give them the opportunity to lead long, healthy lives.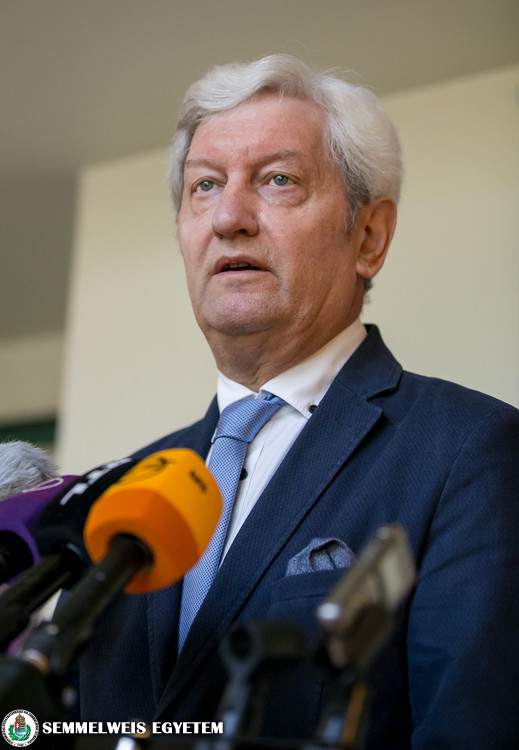 Dr. József Bódis, state secretary for higher education, innovation and vocational training at the Ministry of Innovation and Technology, reminded that the university is celebrating its 250th anniversary this year and emphasized that Hungarian clinical systems have developed to include high-quality patient care, education and research-innovation. He mentioned the university's Semmelweis XXI development program and noted that it has opened successfully to international students, which brings prestige to Hungarian higher education.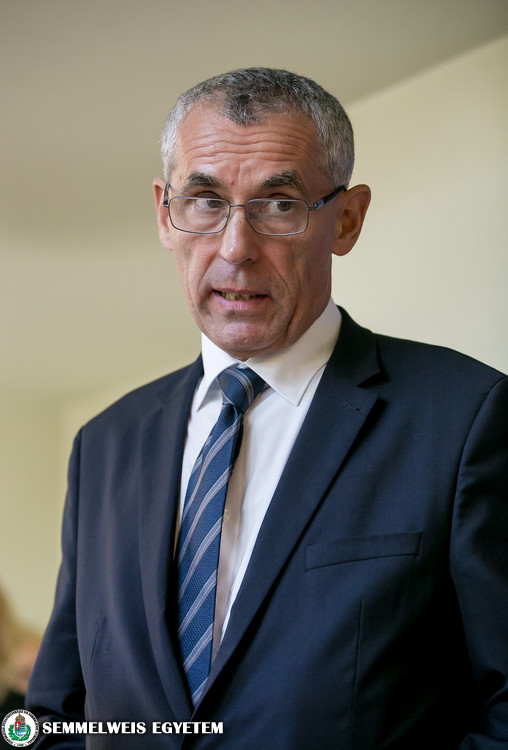 Dr. Endre Péter Csányi, deputy state secretary for the professional management of health care at the Ministry of Human Capacities (EMMI) commended Semmelweis University for reaching this milestone and noted that this activity is an integral part of a national network, whose success is helped in great part by Hungary having joined the eight-member Eurotransplant in 2013. He added that EMMI places great emphasis on prevention, as a part of which every health care worker will be screened for hepatitis C this fall. As this and related lived diseases are one of the main indicator areas for liver transplants, the hope is to reduce the number of patients who would later need liver transplants with this free screening covering some 100,000 people, he added. He also mentioned that health development priorities going forward include, in addition to cancer, circulatory, locomotor and mental diseases, as well as pediatric health, with Semmelweis University's transplant program to be a strong an efficient link in the pillars of these developments.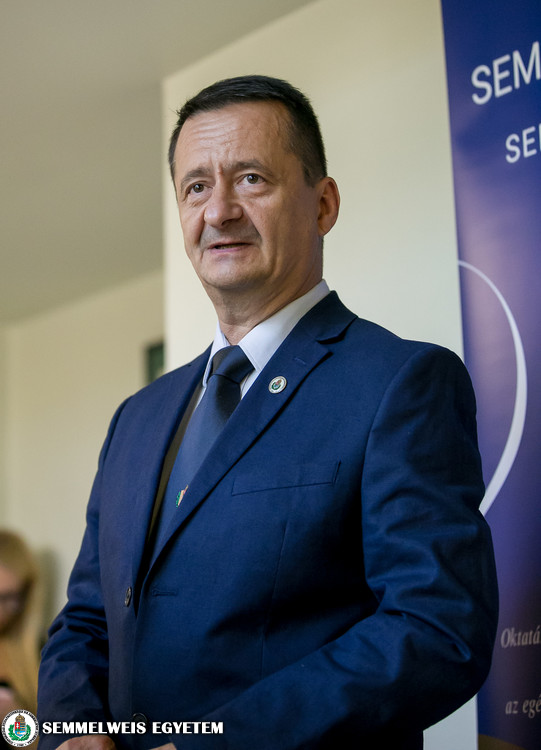 Dr. László Kóbori, the director of the Department of Transplantation and Surgery, stressed that every organ transplantation requires complex collaboration among professionals, which was true in the case of this landmark patient as well, who was a 61-year-old woman suffering from end-stage liver cirrhosis. The operation was a success and the patient is recovering, her liver functions are normal and her aftercare will be managed by the department, he added
With regard to future plans, the director said the goal is to further develop pediatric and live-donor transplantations, and they also wish to develop the so-called "Split program"as well as soon as possible, which involves splitting the liver to be transplanted in two, thus one donor liver can help one adult and one child patient.
So far this year (as of September 15), Semmelweis University has performed 115 kidney, 58 liver, 43 heart and three pancreas transplants, and an additional 13 lung transplants in cooperation with the National Oncology Institute.
Pálma Dobozi, Zsófia Haszon-Nagy
Translation: Tamás Deme
Photo: Attila Kovács – Semmelweis University