Maintaining the high quality of work of experts of forensic medicine, and further strengthening and expanding education and academic activity are the most important goals of Dr. Klára Törő, the new director of the Department of Forensic Medicine. The director believes that the university department should act as a "lighthouse" in the field of forensic medicine in Hungary.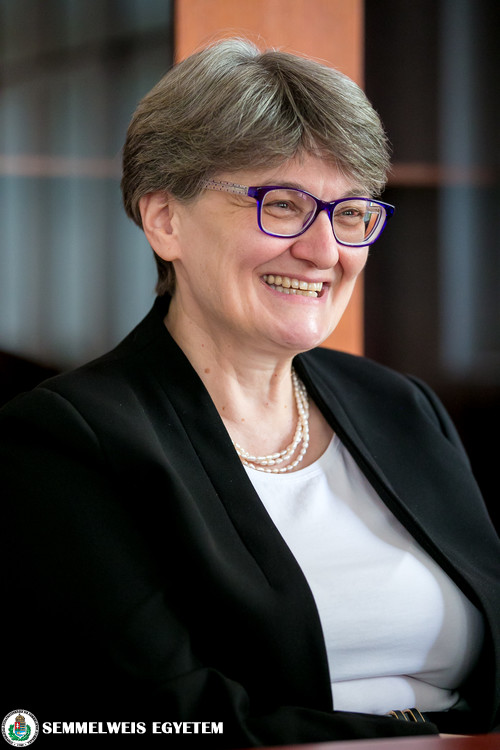 "Not just the department, but forensic medicine in general has a serious mission, as in a certain sense we are the guardians of society's safety by being the ones who carried out the autopsies following crime scene investigations," says Dr. Klára Törő, who has been the new head of the Department of Forensic Medicine (IBOI) since July 1. Among the important objectives of the new director is continuing this activity at its current high quality level, as well as taking on a role as a type of lighthouse for the entire profession in Hungary. The lighthouse as symbol, which she also used in her lecture upon taking her seat at the head of the department, has a dual meaning: on the one hand, it is a guiding light for other forensic medicine departments in Hungary, which necessitates continuously increasing the level of professional quality and keeping up to date with global trends, while on the other it signifies that the goal is not to build a huge Baroque mansion, but a stable, functional, but significant building that interacts with its environment. The forensic medicine profession has to keep in contact with various other fields and good cooperation is crucial, she said.
Dr. Törő wants the department to adhere even better to the university's triple goal of education, research and health care. "Education at our department has been of high quality so far and is also popular among students. We would like to maintain this level of quality and expand it, in both undergraduate and postgraduate training," she noted.
At the same time, there is room for development in the department's academic activity, the director said. She noted that, in the wake of the role the department played this summer in identifying the victims of the tragic boat accident on the Danube involving South Korean tourists, it has been offered by the Hungarian Disaster Victims Identification (DVI) authority a CT machine for carrying out post mortem examinations. In addition to helping their work in forensic medicine (e.g. identifying injury mechanisms, separating self-inflicted harm from foul play), the machine also opens up various research opportunities by its precise mapping of pathomorphological changes. As Dr. Törő emphasized, morphology research would be aimed solely at areas where the results can be used in clinical practice, prevention or diagnostics.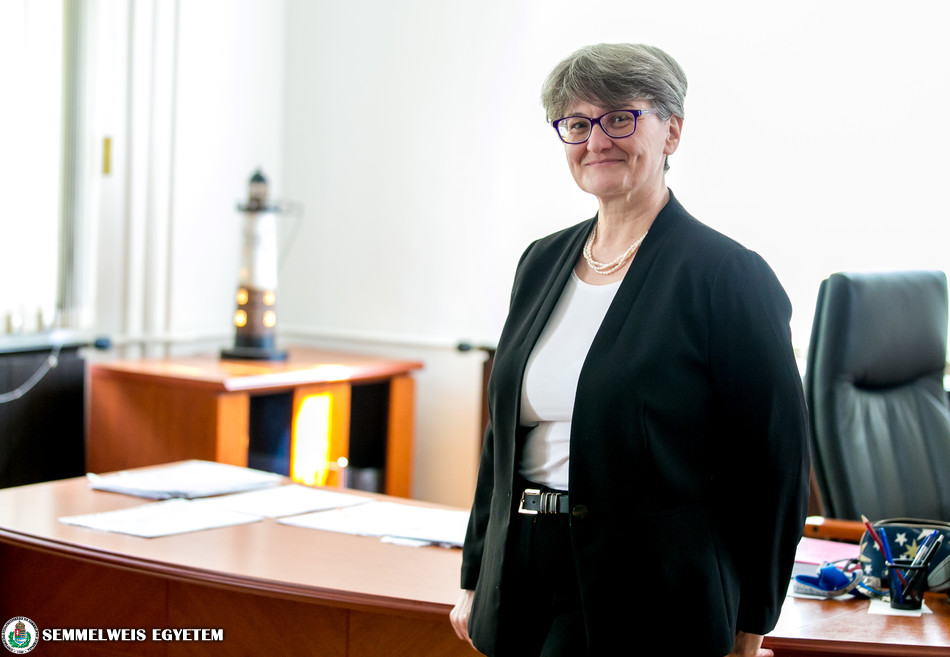 As a new area, she plans to establish an occupational health workgroup that would handle all forensic medicine tasks in this field, for which the high quality of the toxicology and genetics labs has to be maintained. Her plans also include expanding immunohistochemical examinations, in cooperation with the neighboring 2nd Department of Pathology.
The department head's main area of research at present in analyzing the role of environmental, primarily environmental meteorology factors, in cases of sudden death. She noted that together with ELTE University's Department of Meteorology, they have found several interesting developments related to climate change; this avenue of research will continue as well at the department.
The director feels it is important to continue to develop the TDK team and that young colleagues enjoy what they do and feel that they are developing as part of a good team. A positive community environment is important, as it helps to attract and retain workers, and also because people can work at a high level of quality only if they feel good in their environment, she noted.
Dr. Törő started working at IBOI right after graduation and has been there ever since. Although she originally planned to work in clinical practice, she was lured by the diversity of the profession and how it requires cooperation with people from various areas, thanks to which every day is different and exciting to this day. At the same time, the director noted that this work requires fortitude and strength, as for example in the case of crimes, serious interests can collide in the courtroom, with the forensic medical expert often caught in the crossfire. This is why it is important that there be a positive, supportive community environment to counteract this at the department.
The director said that after her inaugural lecture as head of department, she was gifted a lighthouse-shaped lamp by her co-workers, which for now is the only decoration in her office and which constantly reminds her of achieving the goals she has set. She has always been attracted to lighthouses anyway and plans a trip to Norway this year. Traveling always involves work as well for her, as she traditionally visits a local forensic medicine institute anywhere she goes. So far, she has collected experiences from 19 countries, ranging from Australia to Russia.
Dobozi Pálma
Translation: Tamás Deme
Photo: Attila Kovács – Semmelweis University