Six specialists of the Mexican Con Nosotros Centre for Conductive Development participated in the vocational training in conductive pedagogy at Semmelweis University's András Pető Faculty. The two-week intensive course was ceremoniously opened by David Nájera, Ambassador of Mexico to Hungary and Dr. Andrea Zsebe, Dean of András Pető Faculty.
In her greeting speech, Dr. Andrea Zsebe recalled that Con Nosotros, the first Mexican institution to use the conductive pedagogical method, was opened nearly twenty years ago, at the parents' initiation. The cooperation with the Hungarian mother institution, which has been close from the beginning, took on new impetus this February, when the leaders of the András Pető Faculty examined the possibilities of further professional and educational cooperation in the partner institution, one of the first steps being the vocational training.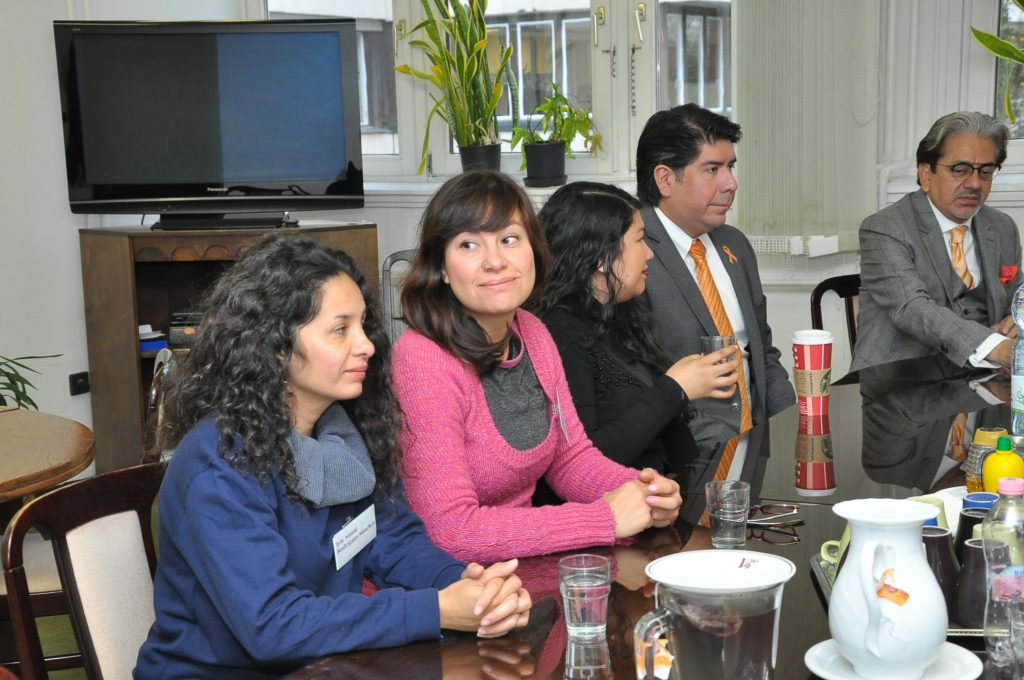 David Nájera, Ambassador of Mexico to Hungary, welcomed the formation of the course and emphasized that continuous development and lifelong learning are the pillars of personal success and successful partnership. 'I hope that the time spent in Hungary will not only mean the acquisition of new theoretical and practical knowledge, but will also provide an opportunity to gain insight into the culture of another country', the ambassador added.
For the participants of the course, the programme started with an institution visit, and in the next two weeks they will be able to gain insight into the professional work of all the units of the Faculty.
Zsófia Vona
Photo: Balázs Tatai – Semmelweis University
Translation: Diána Módos