More than five hundred people attended the 10-year anniversary ceremony celebrating the joint training program between Asklepios Campus Hamburg (ACH) and Semmelweis University's Faculty of Medicine. It also served as the opening ceremony of the new academic school year.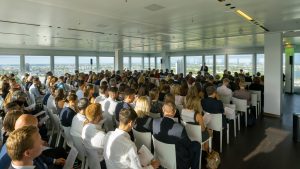 On the ceremonious academic year-opener, the management of the two institutions greeted those students who, following their theoretical training in Budapest, continue their studies at the Hamburg campus. Attendees of the September 21st ceremony from Semmelweis University included: Dr. Veronika Müller, Director of the Department of Pulmonology, Dr. Erzsébet Ligeti, Deputy Director of the Department of Physiology, Head of the PhD School of Molecular Medicine, Dr. Attila Mócsai, Director of the Foreign Students' Secretariat, and Dr. Marcel Pop, Head of the Directorate of International Relations.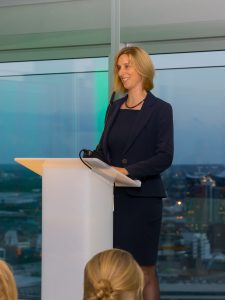 Dr. Veronika Müller spoke on behalf of rector Dr. Béla Merkely, and emanated the rector's thoughts. She recalled that 10 years ago, this joint training program was launched with high promise and expectations, and this year's anniversary proves that with persistence and faith, even the most ambitious of goals can be achieved. Ignác Semmelweis can serve as an exemplary role model in this regard, she added. Semmelweis remained faithful to his medical oath and commitment to his obligations throughout his lifetime, even when he was bound by the principles of everyone else who argued against him and dismissed his claims as unscientific, Dr. Veronika Müller pointed out. The students and employees of the university, as well as all those who are now beginning their medical studies should focus on having the legacy of Ignác Semmelweis guide them inside and outside the university, in all their actions and thoughts throughout their careers – she emphasized. The university's instructors are doing everything they can to train students in the field of medical sciences to become experts in practical and clinical knowledge, and to preserve our nation's history, values ​​and health, she added.
The director also pointed out that German physicians trained in Hungary are the strongest connecting link in the development of German-Hungarian academic and scientific cooperation. Those who graduate here are expected to return to the university for vocational training, doctoral training, and to later become members of research teams, and establish collaborations in research and innovation.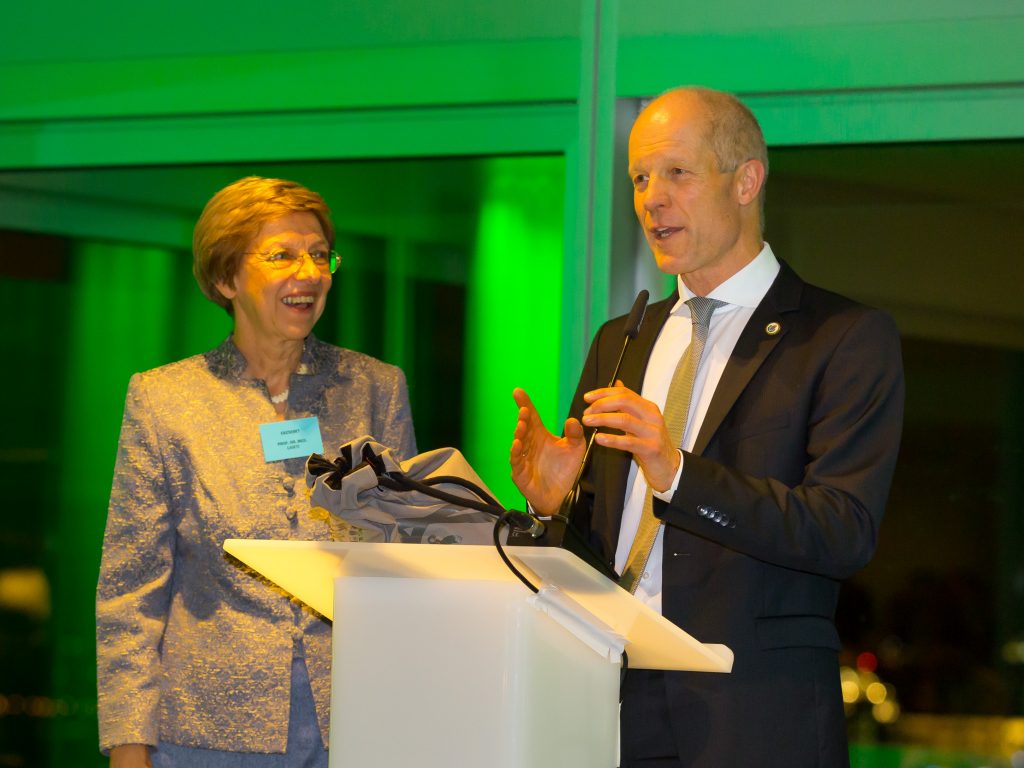 The anniversary ceremony gave students, their relatives, and their professors the opportunity to celebrate together the 10 years of successful collaboration between Semmelweis University and Asklepios Campus Hamburg as a unique collaboration model in Europe. 
The ACH's German-language ceremony report can be found here.
Judit Szlovák, Directorate of International Relations
Photo: Asklepios Campus Hamburg
Translation: Faye Gillespie