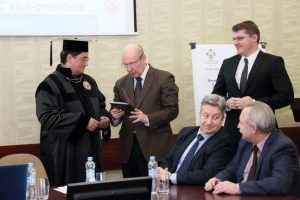 Prof. Dr. Béla Merkely, Vice-Rector for Clinical Affairs and Director of the Heart and Vascular Centre of Semmelweis University, has received the Doctor Honoris Causa Award from Voronezh State Medical University as a recognition for his academic achievements in the field of medicine as well as for the establishment of the collaboration between Semmelweis University and Voronezh State Medical University. The award was handed over to Professor Merkely by Dr. Igor Jeszaulenko, President of Voronezh State Medical University.
During his ceremonial speech Professor Merkely talked about acute heart attack, questions related to sport cardiology as well as about cardiac insufficiency.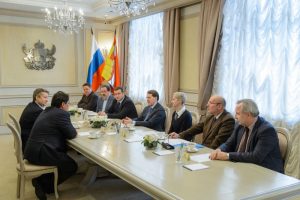 Professor Merkely had an official meeting with the Governor and the Deputy Governor of Voronezh, as well as with the Minister of Health, during which there was a discussion about the opportunities related to the development of the relations between Hungary and Voronezh on a university level and in the area of cardiovascular medicine. During the meeting the President of Voronezh State Medical University and the Head of the Cardiovascular Department were also present. The participants also had a discussion about the possibilities of a further development in the region's cardiovascular patient care by using the experiences of the Hungarian health care regarding heart attacks.
"This was the second time that I visited Voronezh State Medical University. During my previous visit I participated in the establishment of the developmental plan at the local cardiovascular clinic. Among other things I was asked to provide assistance in the optimal harmonization of cardiotherapy and cardiosurgery. During my most recent visit at the Russian institution a detailed collaborative work has been started between the two universities. A cooperation can be expected mostly in the areas of training development and science.", expressed Professor Merkely.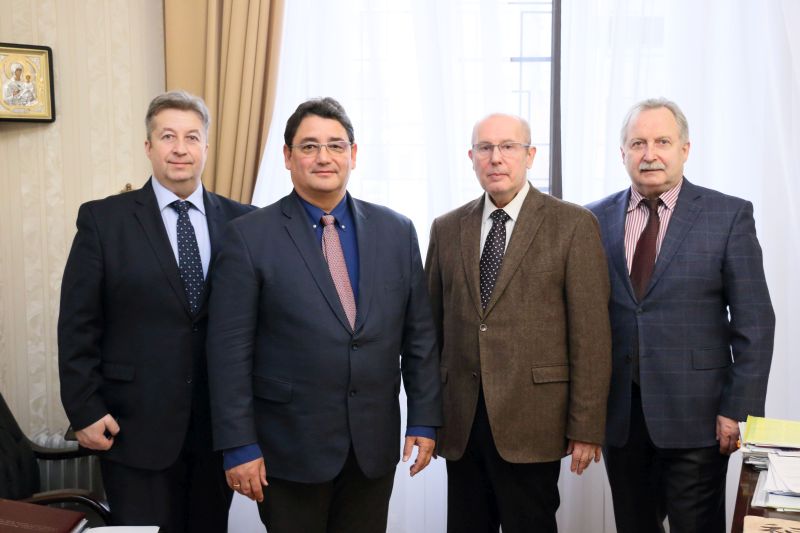 Voronezh State Medical University is considered as one of the best medical universities in Russia, it is one of the oldest higher education institutions in the country. Dr. Roland Hetzer, heart surgeon, director of the Cardiovascular Centre in Berlin had also received a Doctor Honoris Causa Award earlier. Dr. Hetzer is the pioneer of the artificial heart treatment.
Pálma Dobozi
Photo: Voronezh State Medical University
Translated by: Katalin Romhányi