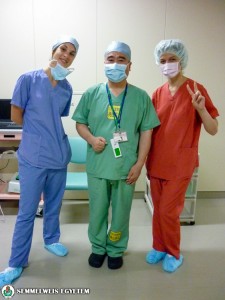 The student exchange between Semmelweis University and Saitama Medical University gave us the possibility to start our 6th year clinical rotation in surgery in Japan. We spent two weeks at the Department of Breast Oncology and two weeks at the Department of Thoracic Surgery at the university's Hidaka campus. It gave us a great opportunity to get not only an insight into these two fields but practice as well. At the Department of Breast Oncology we were able to observe operations, breast biopsies, and the mapping of the lymphatic system, whereas at the Department of Thoracic Surgery we were shown technologies involving laparoscopy and bronchoscopy. We were warmly welcomed at both departments and a very friendly relationship was created between us and our mentors. Besides the professional attitude, cutting-edge technologies and thorough knowledge, the Japanese doctors' and nurses' enthusiasm and respect towards their patients are examples to be followed.
The student exchange was successful not only in providing us with professional skills, but in making new friends and getting to know an exotic Asian culture. The Japanese students prepared traditional dishes for us and we could try kendo, the martial art of samurais. We have made everlasting friendships and hope that we will manage to keep in touch in the future supporting each other in any possible ways.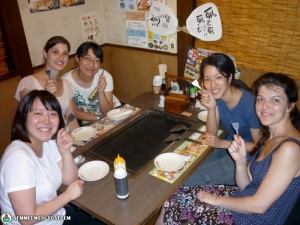 At the weekends we visited the most famous sights of Japan. We admired Tokyo's ancient shrines and walked in the streets speckled with skyscrapers. We made a trip to Fuji together with all the students taking part in the exchange programme after an interactive English language class.
Returning home did not mean the end of the exchange programme, as two students from Japan came to Hungary with us. They spent two weeks at the 1st Department of Paediatrics and two weeks at the 1st Department of Obstetrics and Gynaecology. In their free time they visited the sights of Budapest, tried traditional Hungarian dishes and enjoyed an authentic weekend at Lake Balaton.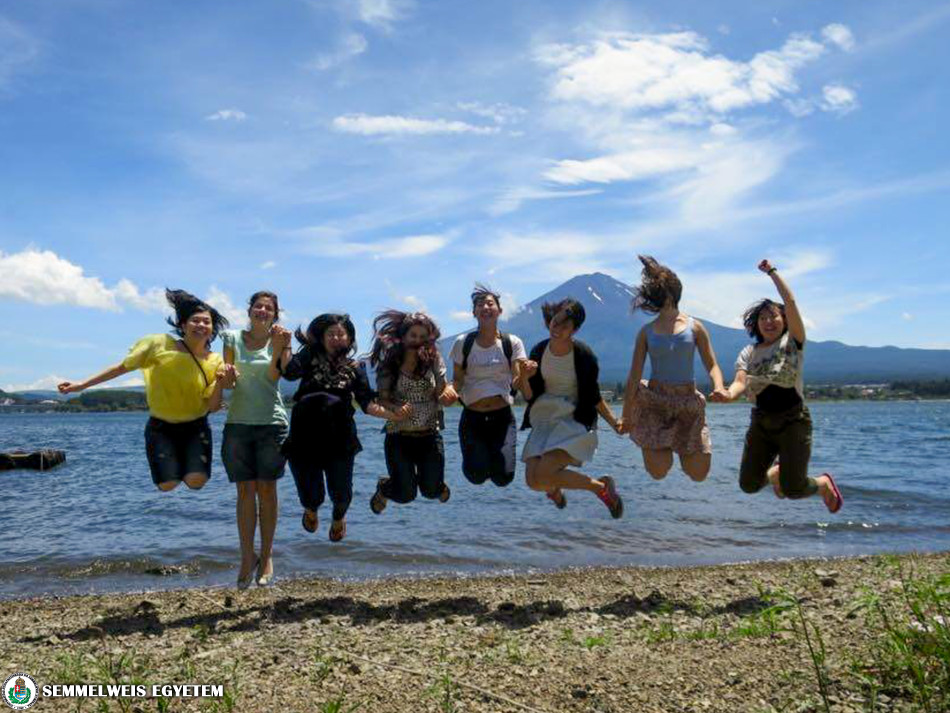 Thanks to this exchange programme we made new friends and have gained a lot of experiences, which we can invest in our clinical practice later on and use to serve patients.
Dorottya Móré
Szilvia Boros
Photos: Dorottya Móré, Szilvia Boros
Translated by: Ágnes Raubinek