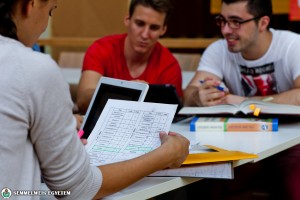 The Times Higher Education, a company based in London and provider of global higher education coverage published a new list of higher education institutions in countries of emerging economies and the BRICS countries (Brazil, Russian Federation, India, China, South-Africa). "The BRICS and Emerging Economies Rankings 2015" contains 100 institutions and includes two Hungarian universities; Semmelweis University ranking 55th and the University of Debrecen ranking 67th.
The list was created based on the comparison of five main areas taking 13 aspects into consideration. The main areas of focus were the educational environment, research, international relations (the ratio of international students and staff, publications released in international cooperation), citation index and the earnings resulting from innovative activities (innováció).
The first two universities are Chinese (Peking University, Tsinghua University) and the third is the Turkish Middle East Technical University.
Pálma Dobozi
Photo: Attila Kovács, Semmelweis University
Translated by: Ágnes Raubinek