Treatment regimen simplification, also recommended by the American Diabetes Association for 2023, proves successful for type-2 diabetes patients, clinical practice shows.
Combining basal insulin with a glucagon-like peptide-1 receptor agonist (GLP-1 RA) has proved effective at substantially lowering daily insulin dose and drug need in patients with type-2 diabetes, evidence from clinical practice shows. Besides reduced administration frequency and blood glucose checks, patients also experience fewer side effects.
At Semmelweis University, Budapest, a small cohort of patients switched from 4 insulin injections a day to a once-daily, fixed-ratio combination of insulin degludec and liraglutide or glargine and lixisenatide (a long-acting insulin and a GLP receptor analogue) administered in a subcutaneous injection.
As a result, patients who previously required more than 50 doses of insulin were able to significantly reduce their dosage to 20 units or even lower.
During the deintensification process, their blood sugar levels were monitored more frequently – at first weekly, then transitioning to twice a month, etc. until reaching a stable state allowing them to return to regular quarterly reviews.
The therapy also proved successful at mitigating many of the adverse health effects linked with the administration of either of these drug classes in isolation.
Patients switching to this combination therapy have improved metabolic function, experience less weight gain compared to those using insulin alone, and encounter fewer side effects than individuals receiving GLP-1 receptor agonists exclusively.
It is also suitable for people taking oral antidiabetic agents.
Reducing the number of injections to once a day has a profound effect on the quality of life for patients
, says Peter Kempler, professor at Semmelweis University and president of the Central European Diabetes Association, who introduced the therapy at the clinic.
"Moreover, patients no longer need to prick their fingers multiple times a day for blood sugar level monitoring as checking once or twice a week is enough."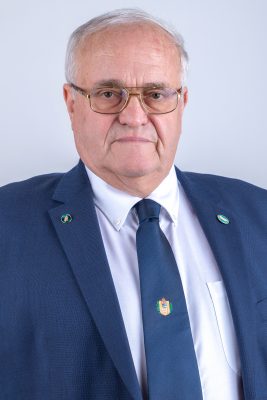 To be eligible for the therapy, patients must have appropriate insulin secretion (positive C-peptide), which is often reduced at type-2 diabetes due to the progressive loss of β-cell function. The procedure does not require hospitalization; however, participants are required to attend clinical check-ups more frequently than usual until their blood sugar levels stabilize. "Having a comprehensive understanding of the patient is also crucial for long-term success", adds Kempler.
De-escalation or deintensification therapy can be a tool for patients who are put on intensive treatment. Many newly diagnosed type-2 diabetes patients, especially those with significantly high blood sugar levels (up to 20-25 mmol/l), are initially prescribed three or four daily injections of insulin.
"After 6-8 weeks, the dosage and/or the frequency of the treatment should be reduced or patients should transition to (once-daily) oral medication", says Kempler. However, due to clinical inertia, capacity shortages, or the limited adoption of this new approach, proper follow-up often fails to occur. Similarly, patients who were prescribed insulin several years ago when alternative options were not available or those who were started on insulin after surgery often continue with the same treatment plan.
Beyond the simplified regimen of lower insulin doses, fewer administrations and reduced blood glucose level checks, there are further observed benefits.
These include a more balanced blood sugar level with a reduced risk of dangerously low levels (hypoglycemia), improved metabolism and weight management.
The combination therapy has also demonstrated kidney- and cardioprotective effects, which are among the most common side effects of diabetes.
The method was first investigated by a group of Hungarian clinicians in Békéscsaba, southeastern Hungary, and is also among the 2023 recommendations of the American Diabetes Association. Despite its proven effectiveness and the beneficial impact it has on patients' quality of life, the method is not widely utilized worldwide. 
Illustration: iStock