Trichomonas vaginalis infection might increase the odds of cervical lesions and cancer development in sexually active women, a new study says.
The analysis
of nearly half a million women from four continents is the first one to look at the relationship between Trichomonas vaginalis (TV) infection, Human Papillomavirus (HPV) and cervical carcinogenesis in detail. Cervical cancer is the fourth most common cancer among women globally, and the research gives a good reason to attend screening regularly. 
Having reviewed the data of more than 473,000 women of whom 8518 were T. vaginalis positive, researchers at Semmelweis University, Budapest, found that T. vaginalis infection might increase the odds of developing cervical lesions and cancer in sexually active women.
T. vaginalis-infected women had 1.79 times higher odds of being diagnosed with HPV co-infection than women who were T. vaginalis negative, results showed.
"This is because the infection causes the inflammation and abruption of the cervical epithelium/cervix providing a favorable environment for pathogens such as HPV" – says Balázs Hamar, first author of the research. "We also found that T. vaginalis infection was associated with high-grade squamous intraepithelial lesion diagnosis and cervical cancer" – he adds.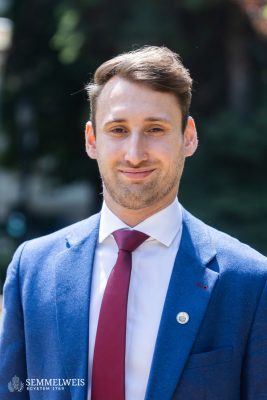 High-risk HPV is responsible for 95% of cervical cancers but HPV alone is not necessarily enough to induce cancer. Additional cues, including smoking, having multiple sexual partners, using oral contraceptive drugs for more than five years, immunosuppressed state, and sexually transmitted infections (STIs) can also contribute to developing cervical cancer.
"That is why we advise the screening and treatment of T. vaginalis and other STIs when the HPV test comes back positive and vice versa – to screen for HPV in the case of a T. vaginalis diagnosis" – Hamar says.
The importance of testing for HPV grows with age – in line with increasing cancer risk. Women (and men?) in their twenties will have the highest rates of HPV, but the infection will usually go away on its own and a pap test is sufficient.
From the age of thirty, HPV is more likely to turn into cancer – the prevalence of precancer and cancer is increasing – so having the greater sensitivity of the HPV test is important
– says Zsolt Melczer deputy head of the Department of Obstetrics and Gynecology, Semmelweis University.
From the onset of the infection, cancer may take up to 5-10 years to develop. However, for around 90% of the cases, HPV will clear up on its own (within 1-2 years). "Women with persistent HPV infection have a higher risk of developing pre-cancer or cancer – in these cases some cytology abnormalities are also present" – Melczer highlights.
Trichomonas vaginalis, a common cause of STI, causes around 170–190 million infections annually. Infection can lead to discomfort by causing odorous discharge, dysuria, itching, and vulvar irritation. However, up to 85% of trichomoniases can be symptomless in women, which makes it even harder to diagnose/recognize.
Since T. vaginalis-infected patients in the research were not followed up, a direct link between T. vaginalis and (the development of) cervical cancer cannot be established. "All participants were screened for T. vaginalis, HPV, and cervical carcinogenesis simultaneously, so we do not know how T. vaginalis can contribute to the development of the outcomes" – says Hamar. Yet because T. vaginalis is associated with HPV infection, cervical lesions, and cervical cancer, the experts recommend the follow up of patients with a positive diagnosis.
Besides regular (annual) gynecology screening, being aware of and eliminating risk factors, vaccination against HPV is a highly effective tool to control and prevent HPV infection. It also reduces the risk of developing cervical, laryngeal, and colorectal cancer significantly
, Hamar notes.
Photo: Bálint Barta – Semmelweis University, illustration: iStock