Patients no longer need to use CDs or DVDs to receive the results of imaging examinations performed at Semmelweis University clinics and share them with their doctors – since January, the Directorate of Basic IT Infrastructure and Advanced Applications has been operating a new cloud-based system as part of a pilot program. The solution is faster, more cost-effective, more convenient and more environmentally friendly than ever before.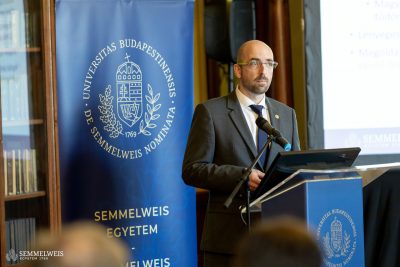 "With the new method used in our centre, our patients can also get the imaging information at the same time as the radiological findings," Dr. Pál Maurovich Horvath, Director of Semmelweis University's Medical Imaging Centre said. "There is no need to burn a CD, patients can download the radiology images to their computer or even their smartphone using the unique identifier on the radiology report," he added.
He also pointed out that this is not only more convenient, but also more cost-effective and environmentally friendly, as thousands of CDs are used for this purpose at the clinic every year.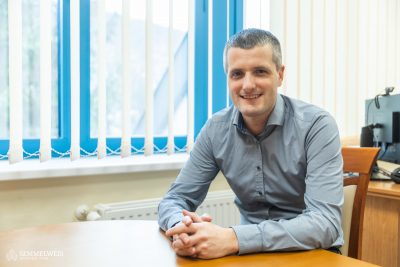 Dr. Csaba Csobay-Novák, chief radiologist, Head of the Imaging Diagnostic Profile of the Heart and Vascular Centre at Városmajor, emphasized that the procedure is of greatest help in cases where a patient's journey involves several hospitals, several institutions, either within the university or outside – this is especially helpful for many people in Budapest, where care is more fragmented.
"We perform thousands of imaging examinations a year: CT, MR, ultrasound, X-ray and catheter angiography, and many of these results are also available for other colleagues to view later," he said. "The development will also speed up the output of results, as patients will not have to go back to the clinic for the CD, and the easy-to-use, streamlined online interface will make it easier to use," he added.
László Sándor, Head of the Directorate of Basic IT Infrastructure and Advanced Applications, said that the results are automatically transferred from the university's PACS (picture archiving and communication system) to the cloud, where they are available for 60 days without limitation. During this time, the findings can be downloaded, shared or viewed online using a DICOM viewer in the browser.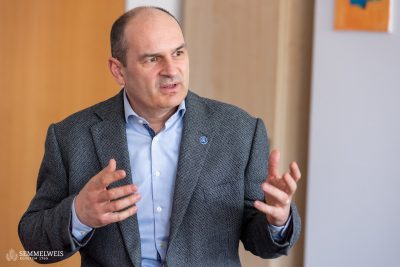 "Patients will have access to the test results with a unique identifier and password on the test results, he emphasized. László Sándor added that the process is fully automated, but the possibility of burning the findings on a CD or DVD also remains.
"If necessary, it is also possible to access results older than 60 days using the system, and it can be used to share other tests, such as endoscopic examinations," the director said, stressing that the development was carried out in collaboration with Promediware Ltd.
He said that experience has shown that the system is a significant help in day-to-day practice, as it greatly reduces administrative tasks, while providing a modern, environmentally friendly solution for sharing test results. The system will be made available to other institutions after the pilot program.
Péter Pogrányi
Translation: Rita Kónya
Photo: Bálint Barta, Attila Kovács – Semmelweis University
Featured image: istock