From 21 September, the Lifestyle Outpatient Clinic of Semmelweis University's 2nd Department of Pediatrics will offer free counselling to children and their families who have weight problems. The personalized, complex consultation is open to young people whose obesity is not caused by a disease, but by a genetic predisposition and lifestyle. According to the Hungarian Central Statistical Office, the proportion of obese adolescents has increased almost fivefold in the last ten years in the country.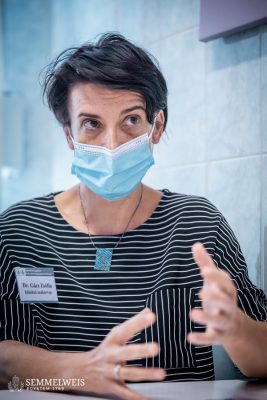 In 2-5 percent of cases, obesity is caused by a disease in childhood, while in 95-98 percent of cases, genetics and lifestyle are responsible for it.
Young people in the program are assisted by a specialist doctor, a dietician, a physiotherapist and a psychologist, and undergo a pre-examination at the Department to check their overweight, which they can attend with a referral from their GP or school doctor. Only then can they apply for the Lifestyle Outpatient Department," Dr. Zsófia Gács said.
The specialist endocrinologist of Semmelweis University's 2nd Department of Pediatrics said that during the preventive examinations, they are looking for answers to what causes abnormal weight gain and whether certain complications, such as diabetes, hypertension, etc. have already appeared in the children.
If we have excluded these diseases – hypothyroidism, adrenal problems, certain genetic diseases such as Prader-Willi syndrome – the affected children can come to the Outpatient Department, where we try to help them change their lifestyle,"
she added. She emphasized that the most important thing is to stop the process so that complications and other problems from obesity do not develop. In Hungary, 7-8% of adolescents under the age of 18 are overweight, and those who are obese as children are five times more likely to be obese as adults.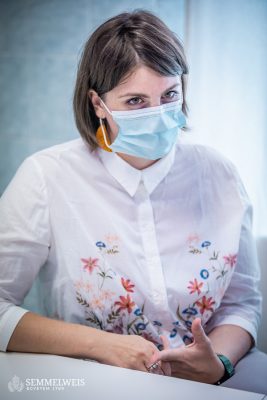 During the childhood years, lifestyle changes can only be made in cooperation with the family, so the presence of parents is very important – Emma Magyar, clinical psychologist said.
In addition to personal consultations and assessments, the professionals at the Department also help adolescents with a booklet, which is given to them at the first meeting. This workbook contains exercises and tasks that young people have to complete at home between two medical appointments.
The publication, which has a form and language that is also attractive for adolescents, contains partly educational content, explaining what the terms "sugar metabolism disorder," "insulin resistance," "overweight and obesity," "protein and carbohydrate" mean, and then these are accompanied by personal questions – Dr. Zsófia Gács pointed out.
This involves self-monitoring, monitoring eating and exercise habits. Finally, the workbook provides ideas and advice on eating and exercise. It is important for young people to get an objective picture of their daily eating habits, how much and how much they exercise," Emma Magyar, a specialist psychologist emphasized.
Through exercises, the book tries to help people avoid problematic eating habits (for example emotional eating) that contribute to weight gain and helps them establish a daily routine, which is essential for regular eating,"
she said.
During the first consultation at the Lifestyle Outpatient Department, a detailed exercise and nutrition diary is analyzed, a musculoskeletal assessment is carried out and professionals learn about any medical conditions in the family.
It is planned that the consultations will take place every three months, until then the young people will be able to use the booklet to help them carry out the necessary lifestyle change tasks on their own.
Eszter Csatári-Földváry, translation by Rita Kónya
Photo by Bálint Barta – Semmelweis University